Ahmed Da'na
LVLD Balance Shoes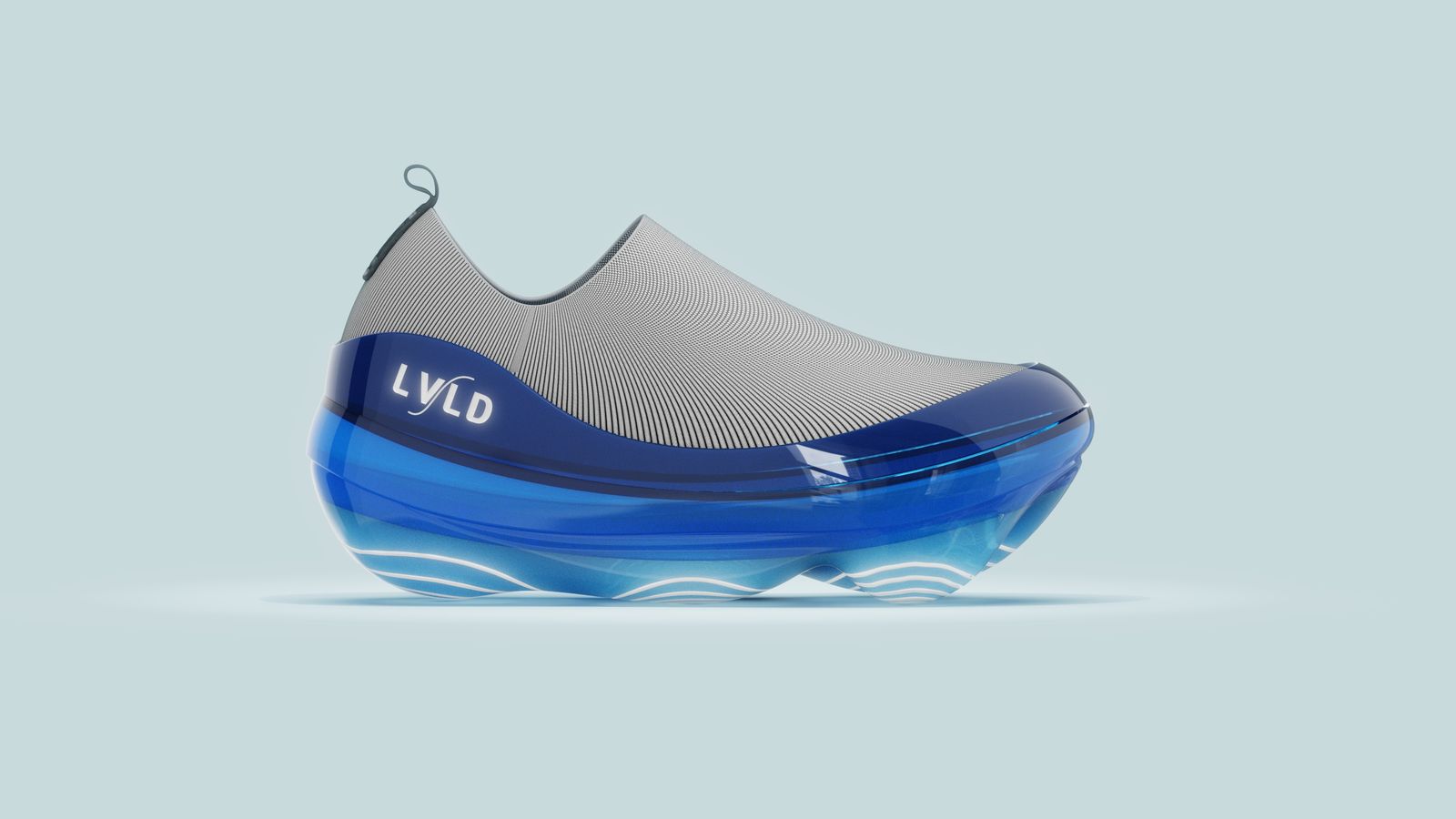 Ahmed Da'na
LVLD Balance Shoes, 2022
Product design
These therapeutic products are designed to challenge the balance of people with Parkinson's Disease to improve their balance and gait performance. Manufactured using 3D printing, LVLD shoe attachments can be worn over any shoe. Designed with an unbalanced outsole that makes standing a challenge, LVLD trains during natural movements that individuals perform every day; walking, standing up, sitting down, running, dancing. ect.
LVLD grew from a smaller project made during the COVID lockdown – a balance shoe for online fitness classes at home. Inspired by inclusive design and the ability to develop individualised physiotherapy with 3D printing, Ahmed targeted a greater need – people with Parkinson's Disease who suffer from poor balance due to weak muscle control. LVLD could also be used by anyone interested in improving their stability such as; people who are recovering from an injury, elderly people, children with abnormal foot positioning, and neurological and inner ear issues.
Ahmed Da'na is a product designer who aspires to be the voice between people and businesses through a sympathetic approach. His interests are human-centred design and medical design. In his eyes, product design is a problem of requiring understanding, not simply problem-solving.
Top image: Ahmed Da'na, LVLD Balance Shoes, 2022. Photo: Courtesy of the artist