Ashley Tan
Leftover Feelings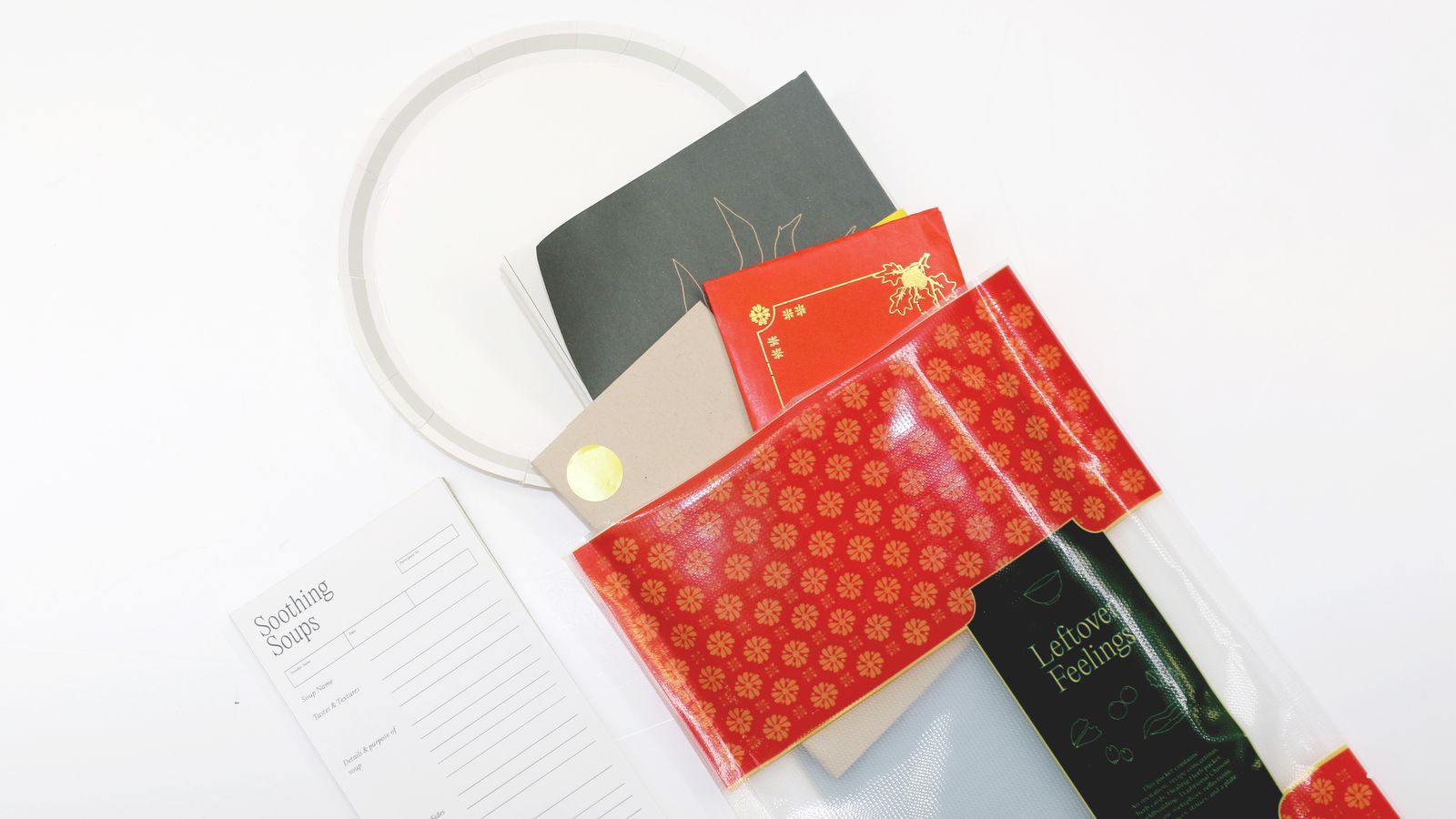 Ashley Tan
Leftover Feelings, 2022
Visual communication

This project is a playful tabletop 'game' and workshop that creates a reflective space for people to explore and represent their feelings. Encompassing the power of stories, metaphor, and traditional Chinese medicine, the 'game' uses visual metaphors to enable a sense of agency and reflection.
Inspired by Ashley's mother's act of love in preparing traditional Chinese herbal soups for her during stressful times, this project offers ways we can communicate our mental wellbeing through comforting and cultural metaphors.
Comprised of a constructed narrative to follow and guide participants, the 'game' includes questions, prompts, and actions. The aim is to reflect on a troubled time and, through visualisation, create a comforting soup.
This 'game' is intended for young imaginative individuals who seek to find ways to acknowledge and reflect on their mental wellbeing and to provide a platform to communicate them.
Embodying a cross-cultural approach through design and inviting others to engage in them can reveal new stories and meaningful representations that might not be considered otherwise. In turn, enriching and broadening the outcomes of this project.
Ashley Tan brings playful and thoughtful concepts to the forefront of everything she does. A lover of all things diagrams, stories and the digital, she emphasises curiosity and empathy in the work she creates.
Top image: Ashley Tan, Leftover Feelings, 2022. Photo: Courtesy of the artist