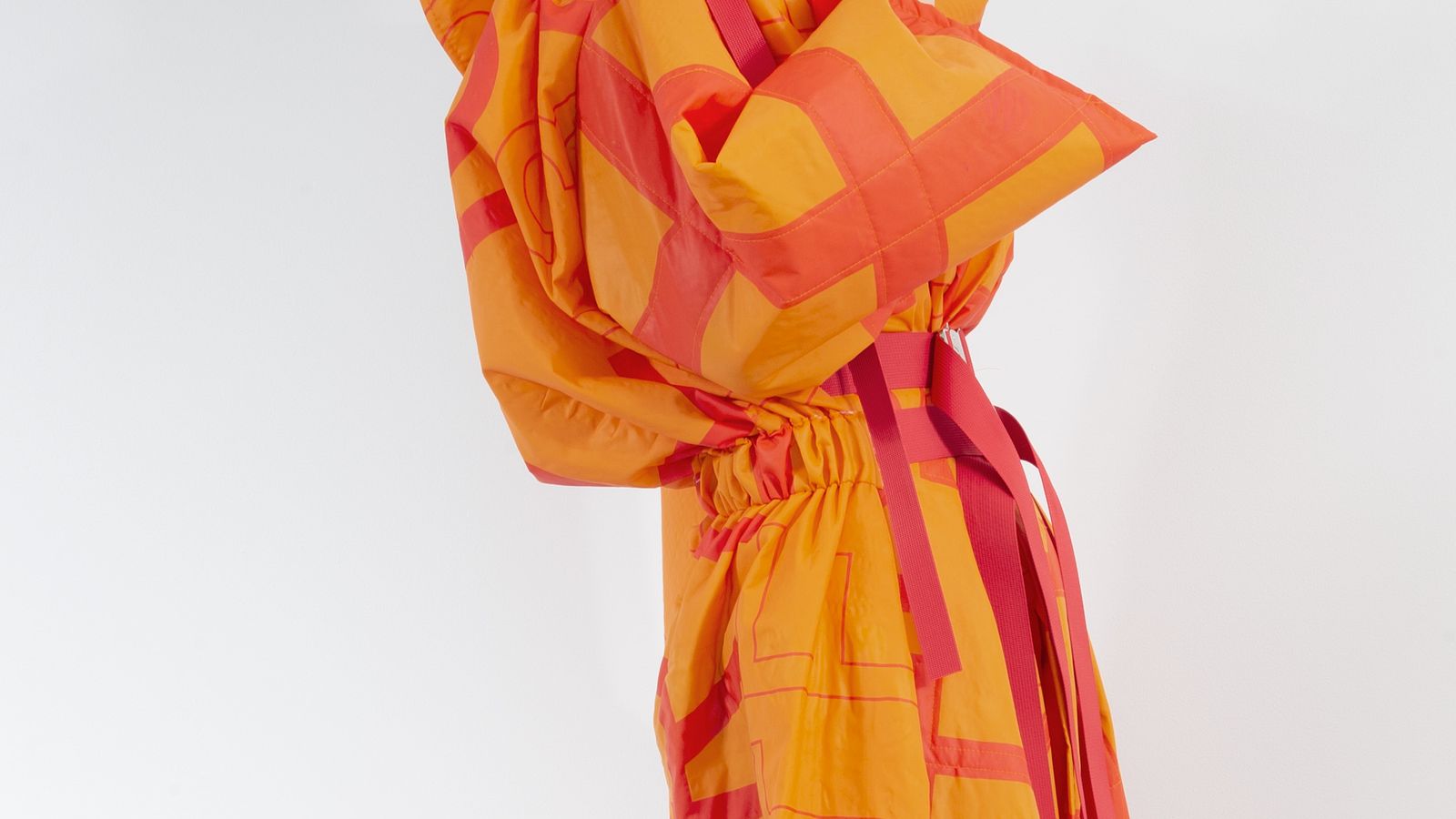 Colleen Zhang
Wanderlust, 2022
Fashion and textiles
Wanderlust speculatively explores what it means to be wanderers in our urban environment. The collection is influenced by Romanticism and traditional outdoor camping gear and clothing.
Some pieces demonstrate adaptability through modular design: a coat can become a blanket or a skirt and these can then separate into picnic mats. These multifunctional designs experiment with the reduction of material goods by being more resourceful and sustainable than single-function garments.
Sponsored by the Australian Wool Education Trust, this collection utilises wool in diverse ways. Woollen blankets and soft quilts are contrasted with materials such as remnant waterproof fabrics, reclaimed fishing nets and reflective materials. Hand-dyed wool in landscape colours, eco-friendly prints, quilted textures and beading all feature and reflect on interactions with the outdoor environment.
Colleen Zhang is an emerging fashion and textile designer. She is passionate about bringing more ethical, sustainable, and inclusive practices into the industry. In her work, she enjoys using to depict narratives of femininity and childhood nostalgia in contemporary contexts.
Top image: Colleen Zhang, Wanderlust, two piece modular coat, 2022. Photo: Henry Zeng