Doreen Zheng
Thinking about the Immortality of the Hairy Crab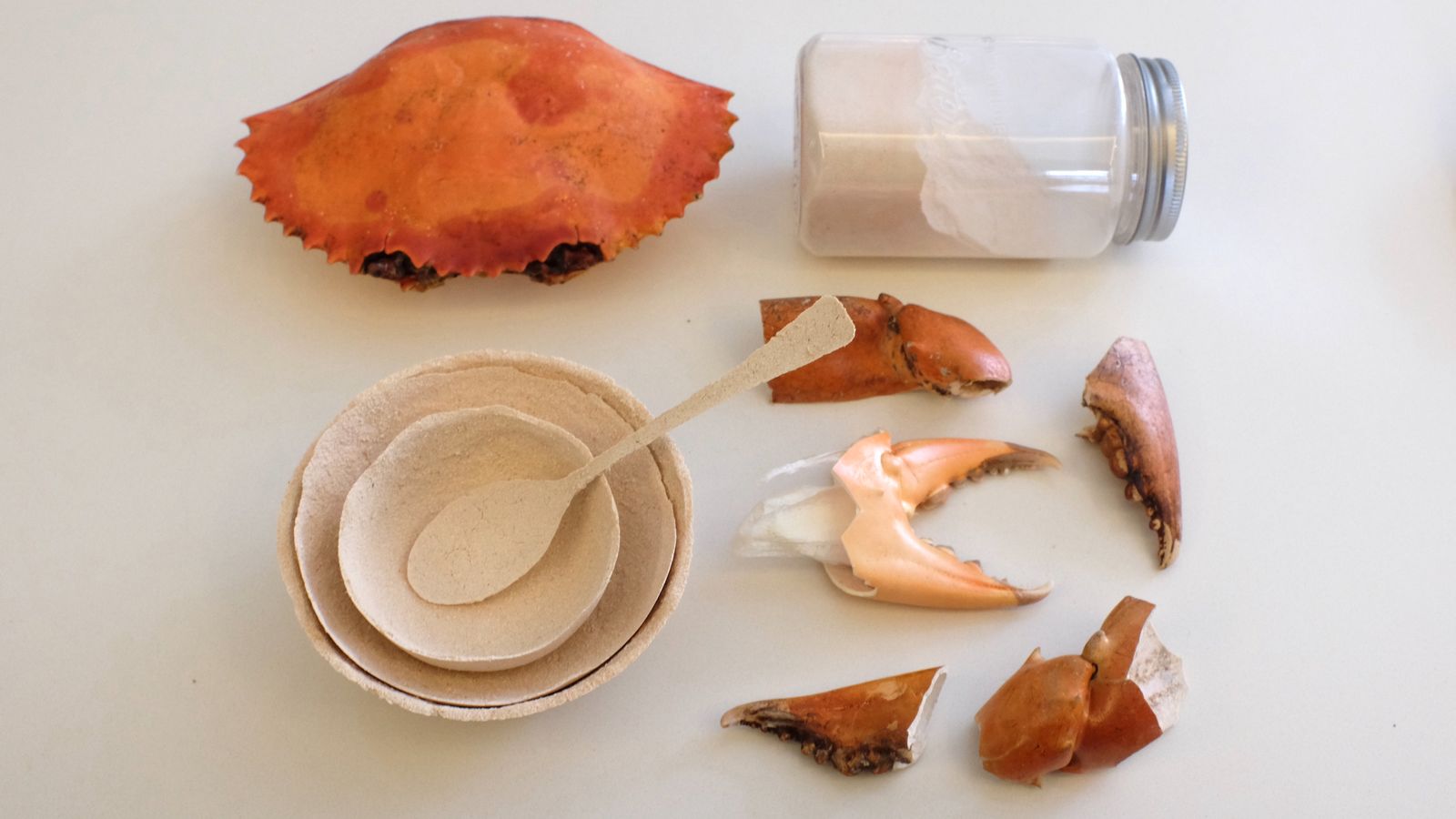 Doreen Zheng
Thinking about the Immortality of the Hairy Crab, 2022
Visual communication

This project emerged from Doreen's experience of seeing the Shanghainese Hairy Crabs as both a gastronomic delicacy and as one of the top 100 most invasive marine pests. It follows the lucrative multibillion-dollar market for these crabs, exploring frontiers such as the worlds of Chinese gourmets, mitten smugglers, Yangcheng lake farmers, and material scientists.
By mapping the multi-layered narrative of the Hairy Crab and creating objects from biomaterials, Doreen has drawn out the invisible elements of our food systems. The where, the how, and with what types of labour our food is produced are all brought into question.
The narrative and data is visualised through a DeepMap constructed in Unity Software. The results are finely detailed multimedia depictions of a place and the people, buildings, objects, flora, and fauna that exist within it. Providing a visual space that is vibrant, structurally open, multi-media, and multi-layered. Comprised of online archives, data, and screenshots that are fragmented and assembled into a layered landscape: entangled whilst playing off from one another.
The biomaterial objects are made from crab waste collected from local Asian restaurants in Sydney. The materials in this project are used to create discursive objects that can invite conversations around our material world.
Working through an entanglement of learnt belief structures and desires surrounding food, Doreen seeks to help audiences to reflect on the continual disconnect between producers and consumers.
Doreen Zheng is a designer creating conceptually led work in printed matter and experiential mediums. She enjoys immersing herself in playful and experimental design processes and is always excited to create ethical works with people and organisations.
Top image: Doreen Zheng,Thinking about the Immortality of the Hairy Crab, 2022. Photo: Courtesy of the artist