Kate Hagan
BLANKS, Tooth and Nail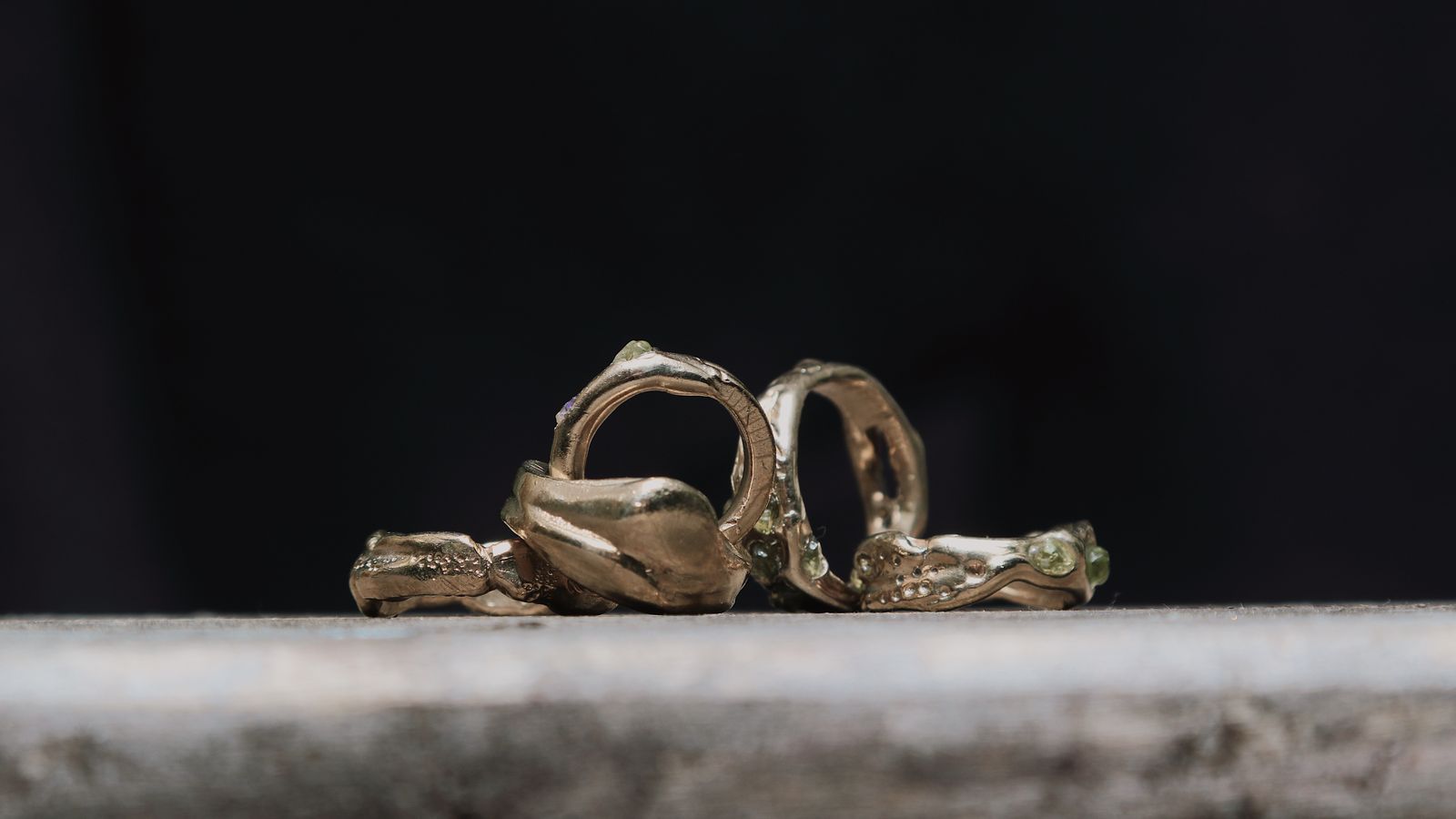 Kate Hagan
BLANKS Tooth and Nail, 2022
Product design

BLANKS Tooth and Nail combines lost wax casting with 3D printing technology in contemporary jewellery. This collection includes one-off rings, each inscribed with a unique narrative of mark-making created by their owners. Every piece represents a particular moment in time for each of the wearers. This moment is then preserved in cast metal as a wearable memento.
Kate was inspired to give a handmade quality to rings while at the same time considering cost-efficient manufacture. By utilising the additive manufacturing properties of 3D printing to create the ring "blanks", both material and labour costs are saved, helping to make the final designs more affordable.
By beginning with a technology-based approach but casting the rings in a malleable wax, the speed and efficiency in production remain. The use of wax casts presents the opportunity for personal interactions by the client without the necessity of having any prior skill or technical knowledge. The wax also allows for the gentle creation of cavities which can become stone fittings.
Tiny gems and stones produced from tumbling semi-precious stones are the perfect accompaniment to fill the cavities and be introduced after casting. These tiny gems and stones possess a raw and unique look that matches the collections' aesthetic and provides an incredibly affordable and sustainable alternative to popular luxury gem choices.
This product offers beautiful, collaboratively designed jewellery for clients looking to own a personally significant piece at an affordable price.
Kate Hagan's practice seeks design solutions and material alternatives that reduce the production cost, making meaningful objects more affordable for people. Her contemporary jewellery exemplifies pursuit as she combines traditional methods of making with advanced manufacturing technologies, such as 3D printing.
Top image: Kate Hagan, BLANKS Tooth and Nail, 2022. Photo: Courtesy of the artist