Lillie McDonagh
Explore a Cooler Glebe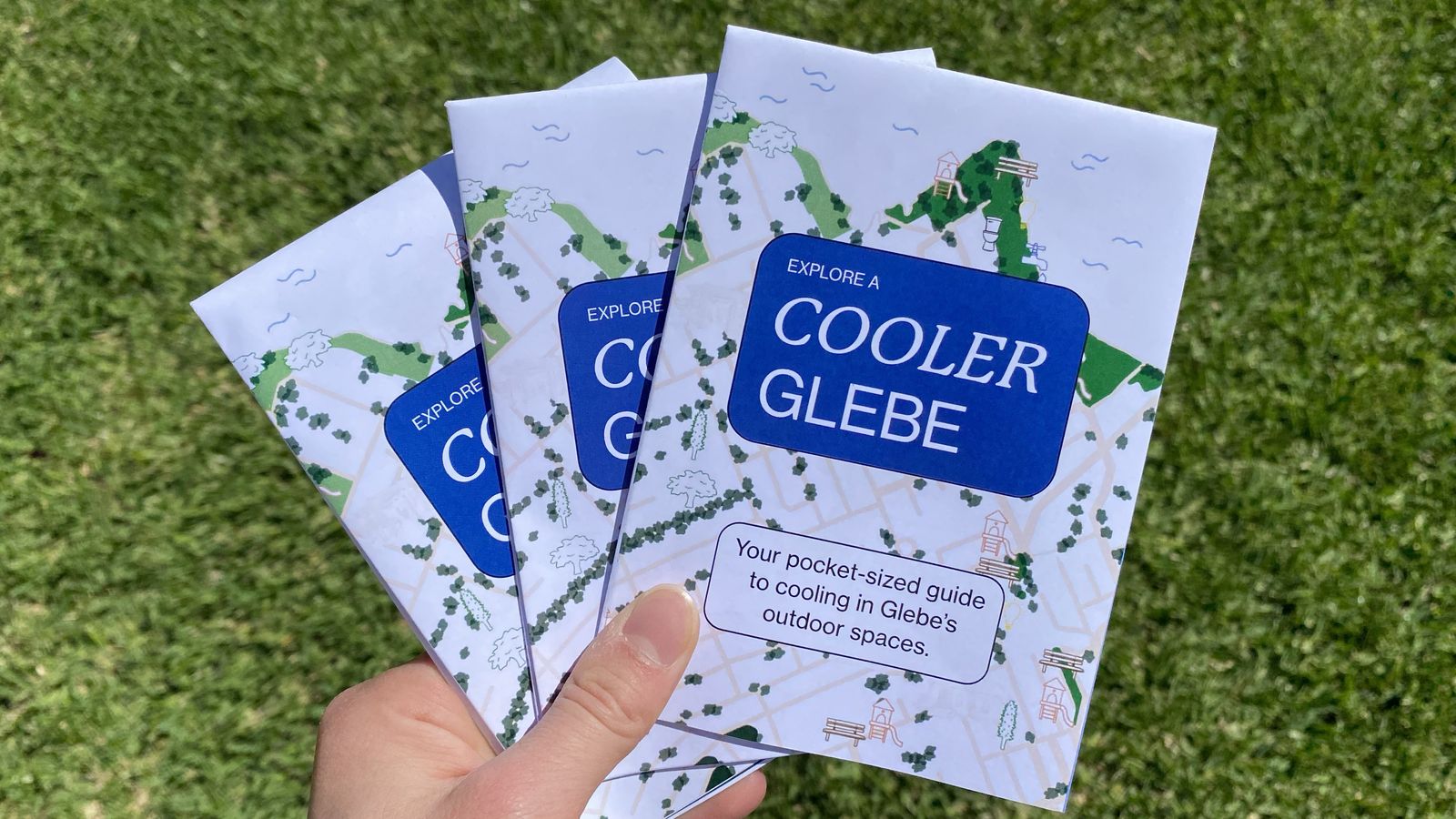 Lillie McDonagh
Explore a Cooler Glebe, 2022
Design for social innovation
This project draws on a participatory design research process with social housing residents to understand their experience with heat stress in Glebe to find solutions.
Explore a Cooler Glebe is a way- finding experience that engages residents and visitors alike to explore green spaces as accessible refuges from heat.
Much of the research informing this design was undertaken in collaboration with a team of interdisciplinary designers. Developed through an iterative mapping process in which mapping was explored as a means of synthesising place-based findings through the lens of cooling in a way that is easy to digest.
The design is rooted in community engagement offering, illustrated maps of Glebe and temporary on-site signage to facilitate both self-guided exploration and guided walking tours led by community members. It invites participants to contribute their own place-based knowledge and provides residents with the tools to notice and explore during increasingly frequent and intense periods of heat.
Lillie McDonagh's visual communication design practice driven by curiosity and a passion for design thinking. With a hands-on approach to problem-solving, Lillie seeks to craft thoughtful and engaging experiences informed by her strong research practice and experimentation with different methods and mediums.
Top image: Lillie McDonagh, Explore a Cooler Glebe, 2022. Photo: Courtesy of the artist