Lucy Slip
Green Isn't Always Good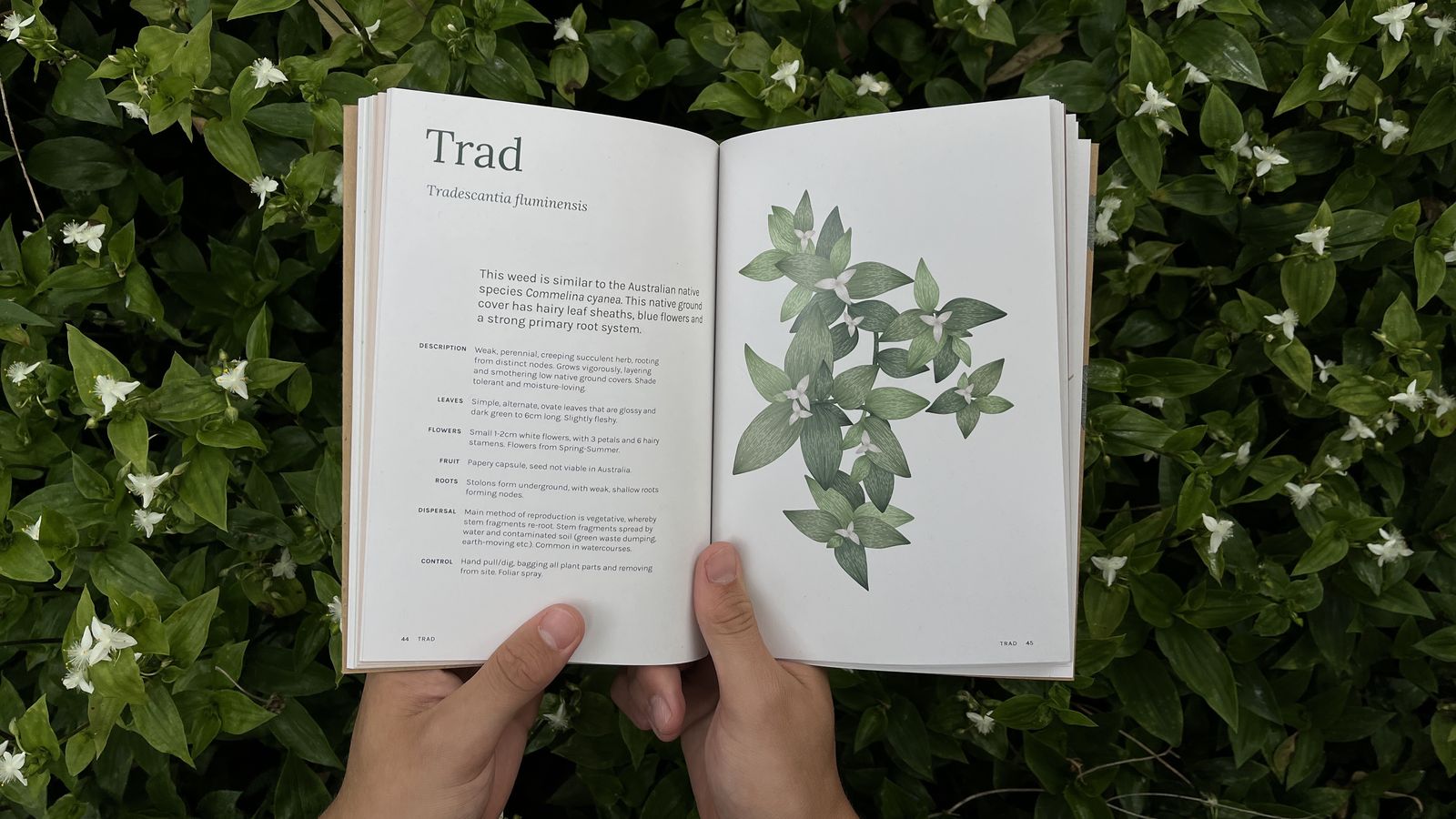 Lucy Slip
Green Isn't Always Good, 2022
Visual communication

Our planet faces a range of environmental issues and to bring about change, there needs to be more effective communication and a deeper connection between humans and their ecologies.
Green Isn't Always Good is a small place-based project set in the Beecroft-Cheltenham community in North-Western Sydney. Comprised of a guidebook that users can take with them on walks in the bushland, the publication covers four sections: 'Place', 'Problem', 'Weeds' and 'Close'. Included in the guidebook are maps, interviews, articles, diagrams, and botanical illustrations of problem weeds that are invading the area.
This project was motivated by Lucy's concern for the environment and curiosity to learn more about local flora after having lived in the area for 20 years and realising how little knowledge She had.
By learning more about ecosystems in our local areas, we can promote sustainable habits within the community and understand the impacts that our actions can have on the environment.
Lucy Slip has a strong interest in nature and science. Considering sustainable and ethical futures is at the forefront of her practice, she aspires to change the way we interact with and care for our ecosystems. Using her skills in print media, typography, photography and botanical illustration she aims to communicate scientific and environmental issues to a range of audiences.
Top image: Lucy Slip, Green Isn't Always Good, 2022. Photo: Courtesy of the artist