Matilda Martin
Escaping The Heat: Communicating the Lived Experience of Urban Heat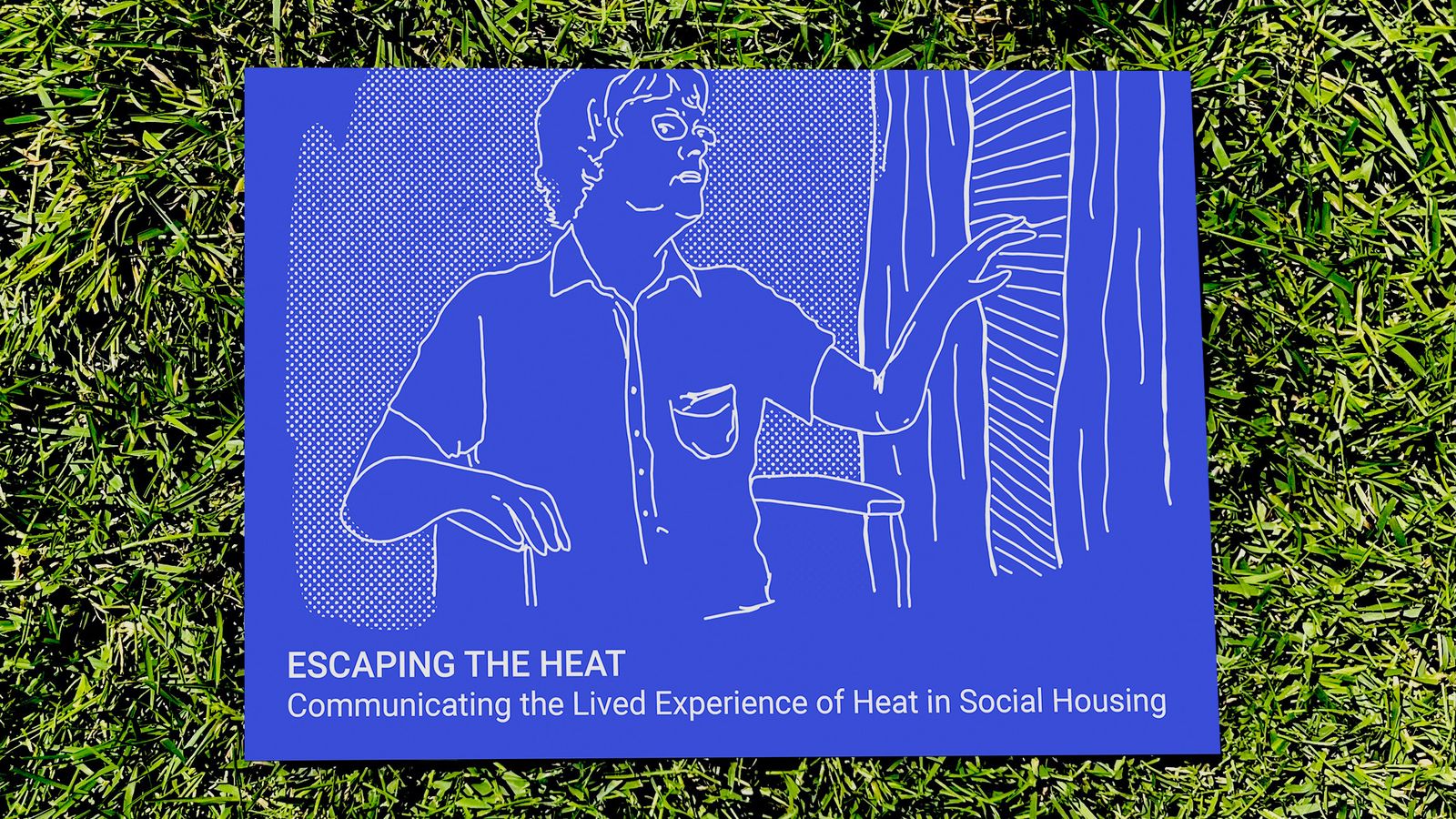 Matilda Martin
Escaping The Heat: Communicating the Lived Experience of Urban Heat, 2022
Design for social innovation

Climate change is creating overheating in cities. Much of the research surrounding urban heat mitigation looks at big picture solutions that tend to be based on technology, industrial or scientific strategies. While these solutions are valuable and can be successful, they are often not able to be implemented in reality.

There is a need for interventions that are community-based. Grass-roots adaptions that can have a big impact. Escaping The Heat: Communicating the Lived Experience of Urban Heat uses storytelling and illustrations to communicate the problem and to share the community's perspective through personas, journey maps and lived experience.
This project focuses on the visual communication in climate change adaptation. Creating a visually communicated design intervention can give people agency to take action against heat stress.
Matilda Martin has a passion for illustration, print design and hand-made creations and how these skills can intertwine with problem-solving, creative strategy and innovative solutions. desire for human-centred design and designing to make a difference.
Top image: Matilda Martin, Escaping The Heat: Communicating the Lived Experience of Urban Heat, 2022. Photo: Courtesy of the artist