Ben's repaired coffee pot.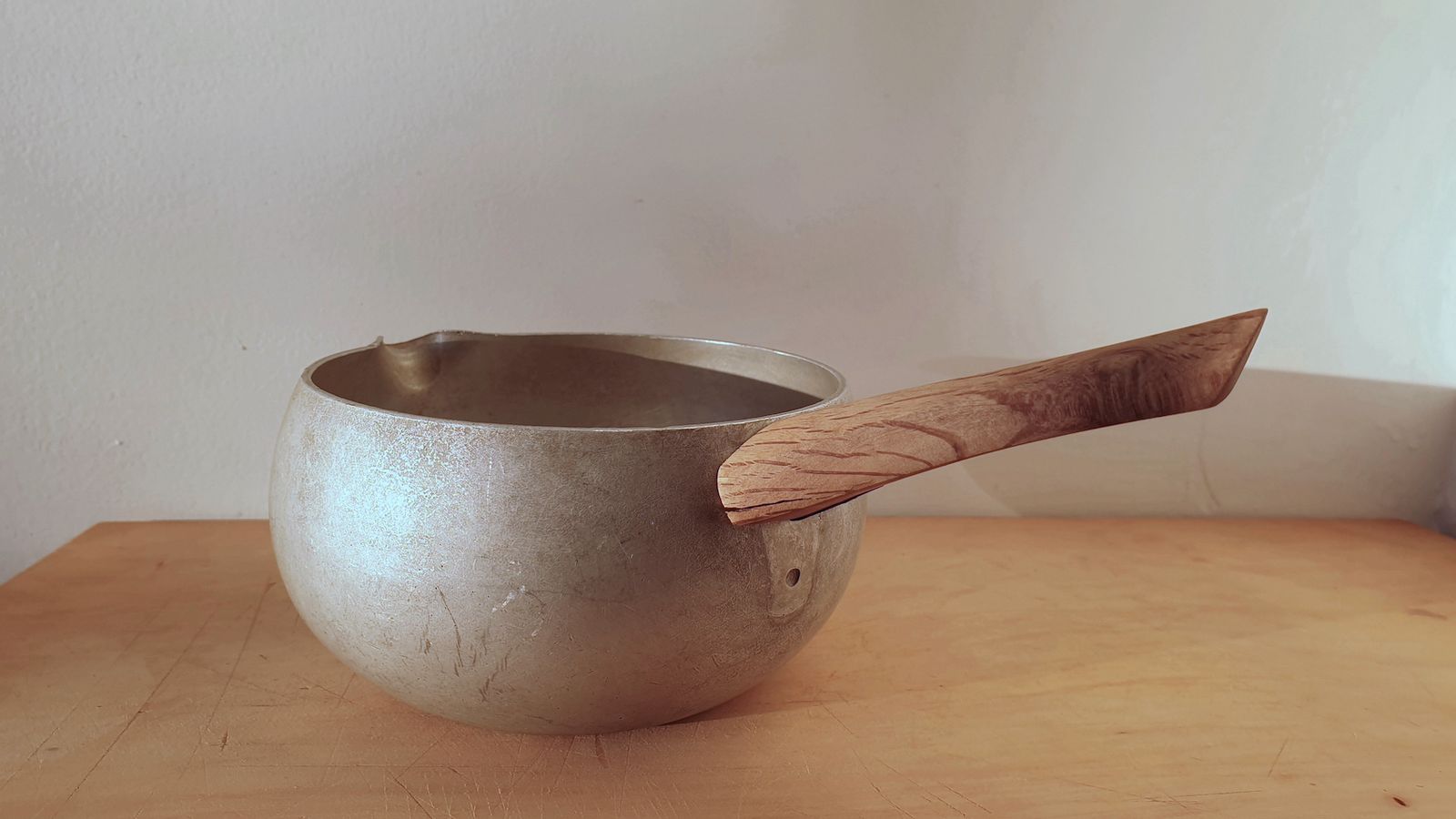 Happy objects is an Australian Design Centre exhibition exploring the value of objects in our lives. We asked Ben Winspear to share with us a 'happy object' and tell us a story about this object.
Ben says:
We used the old Atomic machine for years, until recently retiring it. At some point the handle on one of the pots became too badly fire damaged to use. Rather than buy a new one, I decided to try shaping a new handle out of an old piece of casuarina, picked up from the side of the road years ago, and carted from house to house. Carving a compound curve was really difficult, but was finally solved by wrapping the pot in sand paper to create a block, and sanding the handle against it to fit. The pot now carries the memory of the finding of the wood (you never know when its use will present itself), the shaping of the handle, and the many happy mornings of coffee drinking the pot gave us before being retired.
Ben Winspear is an actor, theatre director and co-founder of Hobart's Archipelago Productions with his wife Marta Dusseldorp. The company is producing feature films, television, and works for stage and festivals, in a place where you can take risks, innovate and inspire.