Duncan's retro orange lamp.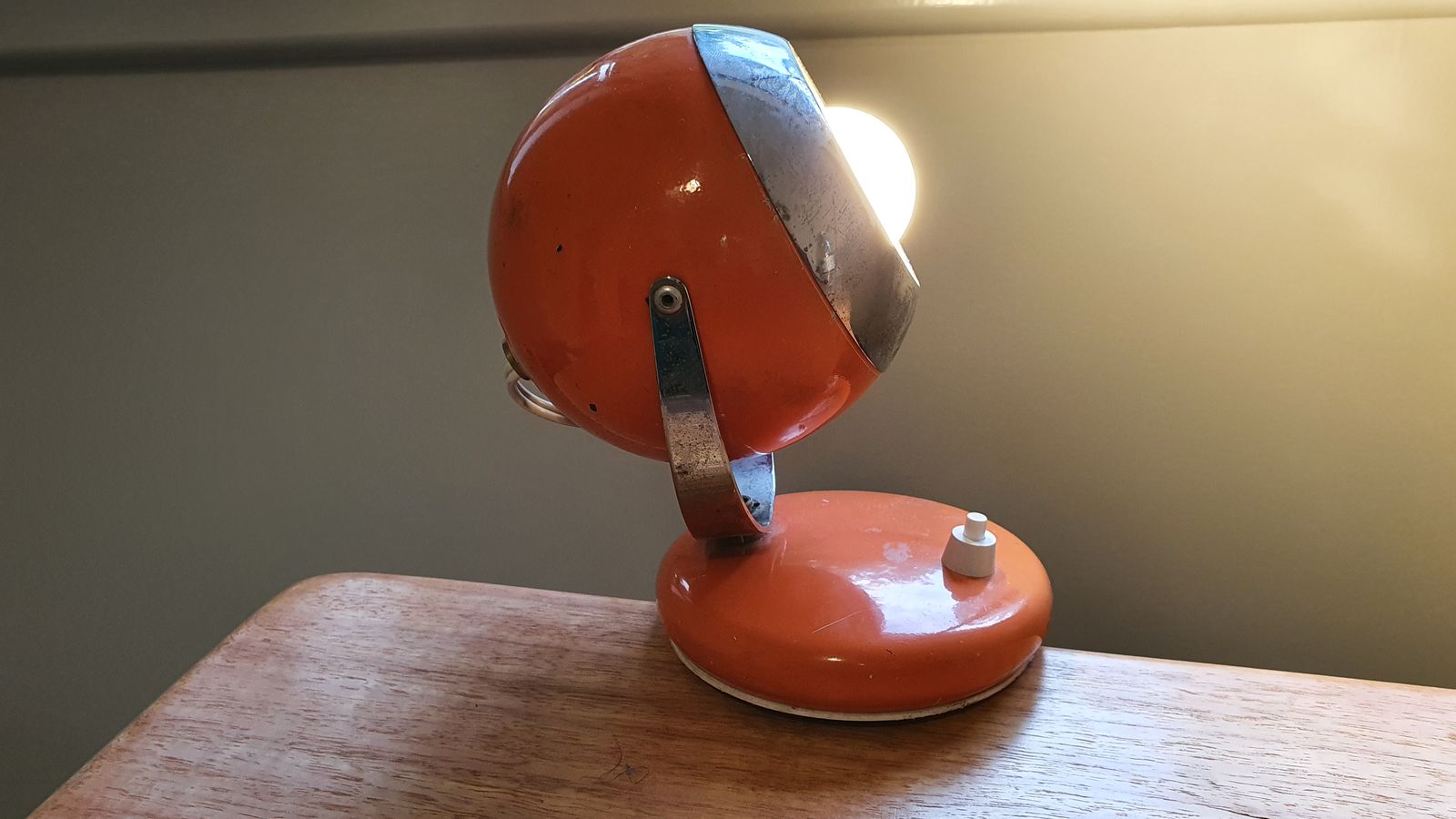 Happy objects is an Australian Design Centre exhibition exploring the value of objects in our lives. We asked Duncan Meerding to share with us a 'happy object' and tell us a story about this object.
Duncan says:
This lamp reminds me of my grandfather Andrew and the time spent with him when I was growing up. He gave it to me in my teen years, not long before he passed away. Grandpa Andrew loved to collect screwdrivers, calculators and some quite unique lamps – this is one of them. The lamp is still quite practical, but also has an inspiring retro design which interests me as a lighting designer. I remember getting this lamp at the same time he gave me an old electrical screwdriver made in West Germany. The screwdriver is also orange, one of my favourite colours growing up.
This lamp symbolises objects from my grandfathers which are especially important to me – it reminds me of fond times spent with the older generation growing up. I think of other items, which I hold dear, such as a stone which my other grandfather (Opah) Henk gave to me. We should enjoy and cherish the limited time we have with people.
Duncan Meerding is a furniture and lighting designer based in Hobart. Duncan is legally blind with less than 5 per cent vision concentrated around the peripheral fields.