Harris' bullet shell vessel.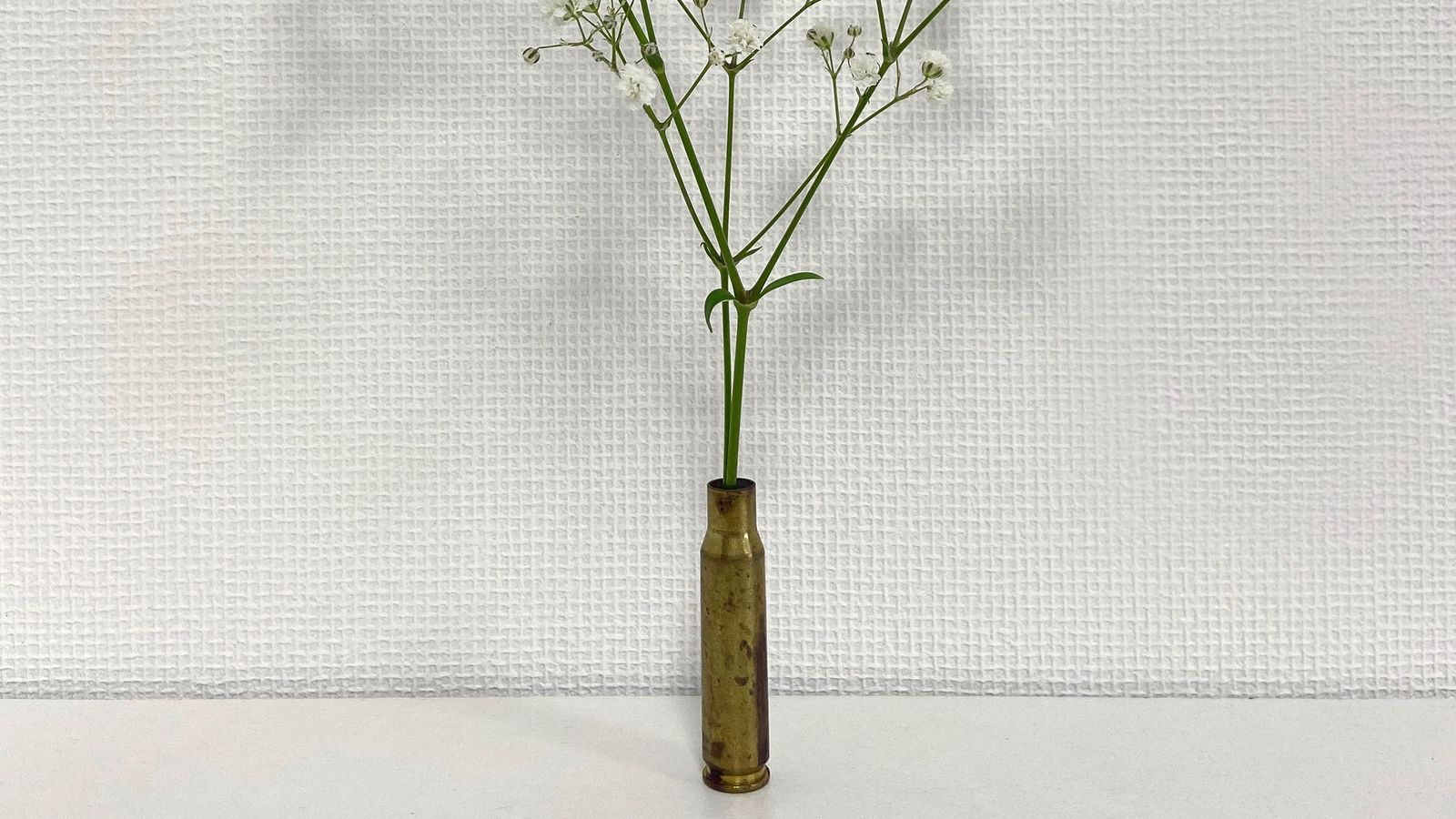 Happy objects is an Australian Design Centre exhibition exploring the value of objects in our lives. We asked Haozhe (Harris) Wang to share with us a 'happy object' and tell us a story about this object.
Harris says:
A used bullet shell collected at the ANZAC Rifle Range has been travelling with me in Australia, China, and finally here in Japan. It is now used as a tiny little vessel to contain my daily happiness, to embrace my identity learnt from experiences, and to remind me of my initial motivations for becoming an art practitioner.
It was a leftover material from the first jewellery project made when I was a sophomore. As an international student, I was too scared to think critically and dream wildly about my cross-cultural experience, until I came up with the idea of modifying a bullet into a wearable piece. The bullet shell symbolises the beginning of my journey and accompanies me en route. More importantly, it established the focus on cross-cultural exploration in my practice.
As time flows, the patination has begun to change. From an explosion of gunpowder, to a material experiment, and finally the sediments of time. This is what that bullet shell has experienced, just as my own experiences are shaping me. Now I decorate it with flowers beside my bed, which reminds me of Bernie Boston's 1967 photograph Flower Power taken during a Vietnamese War protest.
Haozhe (Harris) Wang is an emerging jewellery designer currently based in Tokyo. He focuses on social issues such as the displacement of refugees, immigration and cultural difference.