Kenny's tiny silver tabasco case.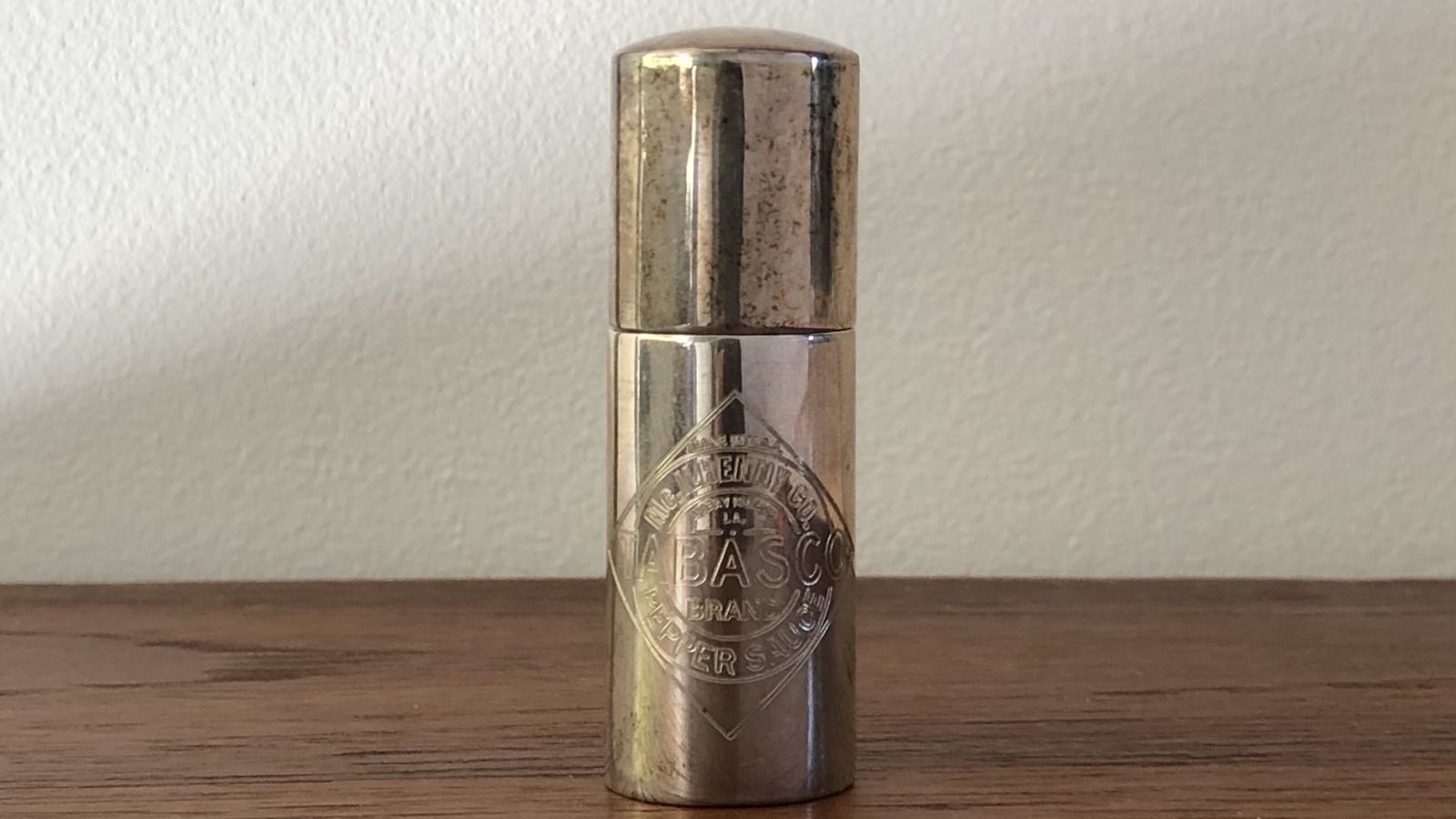 Happy objects is an Australian Design Centre exhibition exploring the value of objects in our lives. We asked Kenny (Yong-Soo) Son to share with us a 'happy object' and tell us a story about this object.
Kenny says:
My happy object is this tiny silver tabasco case.
This was given to me by Hendrik Forster. Hendrik is a good friend and a master silversmith – I have the highest respect for him. I had the opportunity to collaborate with him on the Teapot Project exhibition at Australian Design Centre in 2018.
We are both avid lover of all things chilli. Tabasco is one of those things that is always in both our households. I believe it was for a bit of novelty fun that he had made a casing for a small 'emergency' tabasco bottle. In it is the tiniest tabasco bottle. This object sits in my space in the living room, and is definitely one of those things that puts me in a happy place whenever I come across it.
Kenny (Yong-Soo) Son is an object designer-maker and metalsmith. In 2013 he launched Studiokyss an independent design studio based in Sydney.