Luca and Mara's cookie jar.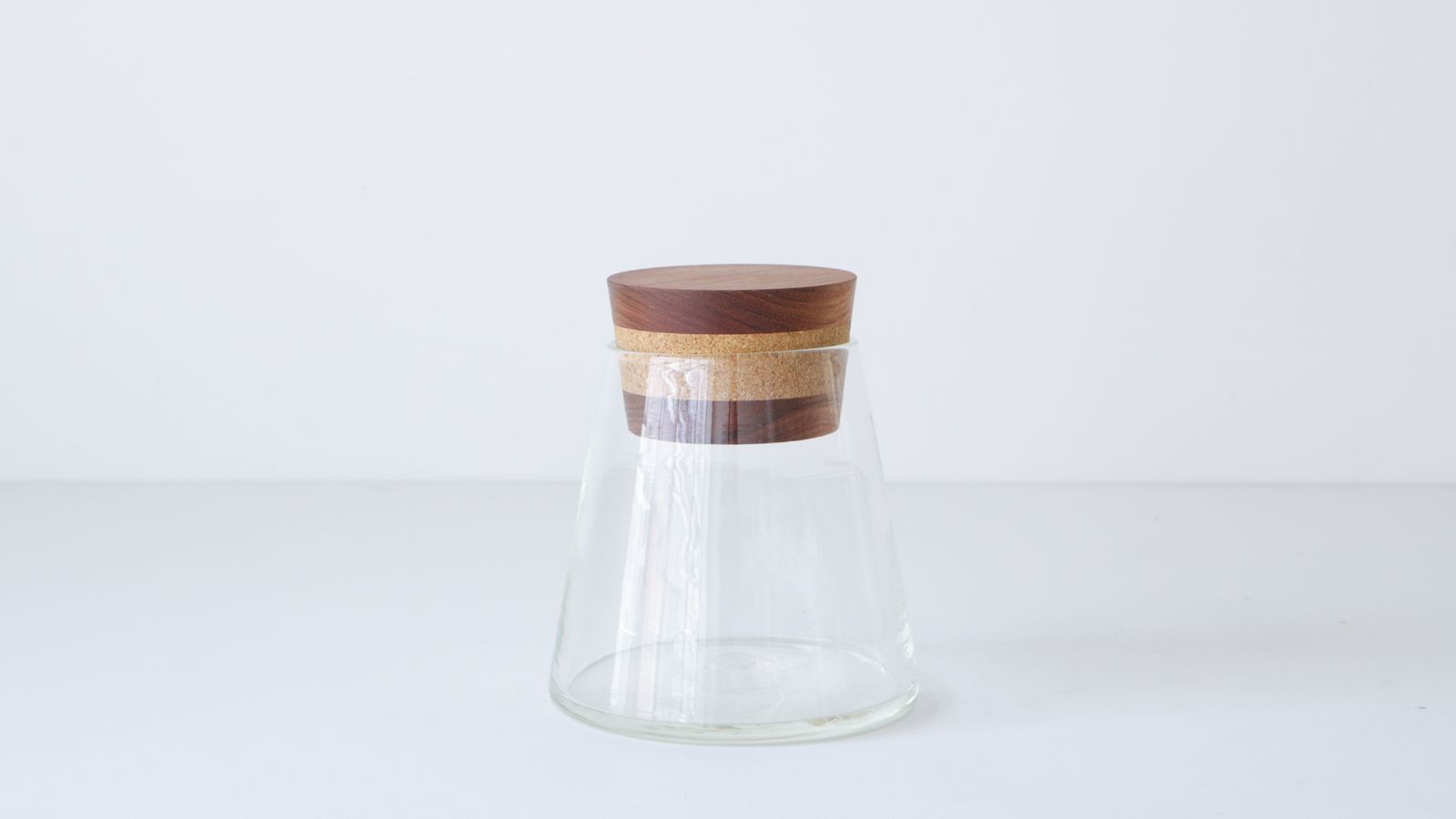 Happy objects is an Australian Design Centre exhibition exploring the value of objects in our lives. We asked Luca and Mara Parkes to share with us a 'happy object' and tell us a story about this object.
Luca says:
I can't remember a time when the cookie jar wasn't around but I do remember how excited I was when I could finally reach it! I usually sprint to the jar, then stop and slow down just before I reach it. I always use two hands and carefully lift off the lid like a crown because Mum and Dad always said it was precious and expensive and it came from the JamFactory where Dad works – which also makes it special to me.
I usually put the lid down next to the jar and reach in to slowly pull out two or three cookies one at a time, trying not to touch the edge of the jar. Then I carefully lift the lid back up, place it on top and push it gently to seal it properly. Then I run off as fast as I can!
My cousins and aunt also have one at their house in Melbourne – they keep liquorice all-sorts in theirs. I don't think I've seen one outside of our family, so it's something I really relate to us. The thing I like about it is the cookies and the fact it's so perfect for the job!
Mara says:
Every day when I come home from school the cookie jar is filled with all my favourite ones – salted caramel, peanut butter, choc chip. It's like it gets refilled every day! Mum and Dad always go on about how nice it looks but I reckon it's all about the cookies!
My Dad is the CEO of the JamFactory, that's where the jar was made. It's made of glass at the bottom, but has a wood and cork lid. When I come home from school with my friends we are always really hungry, so because I'm not tall enough I climb up onto the counter on my knees and grab us each a nice buttery cookie.
My favourite thing about it is whatever mood I'm in it always seems like there's the right cookie in the jar!
Luca and Mara Parkes, aged 13 and 10, are the children of Brian Parkes, CEO and Artistic Director of Adelaide's JamFactory and graphic designer Imogen Landau.
The Jam Jar storage jar was designed in 2011 by Deb Jones, Tom Mirams and Brian Parkes for JamFactory. With its hand-blown glass container and its hand-turned lid, it was ultimately determined to be too expensive to produce and was discontinued in 2018 with only around 200 units ever made.