Margaret's first geological pick.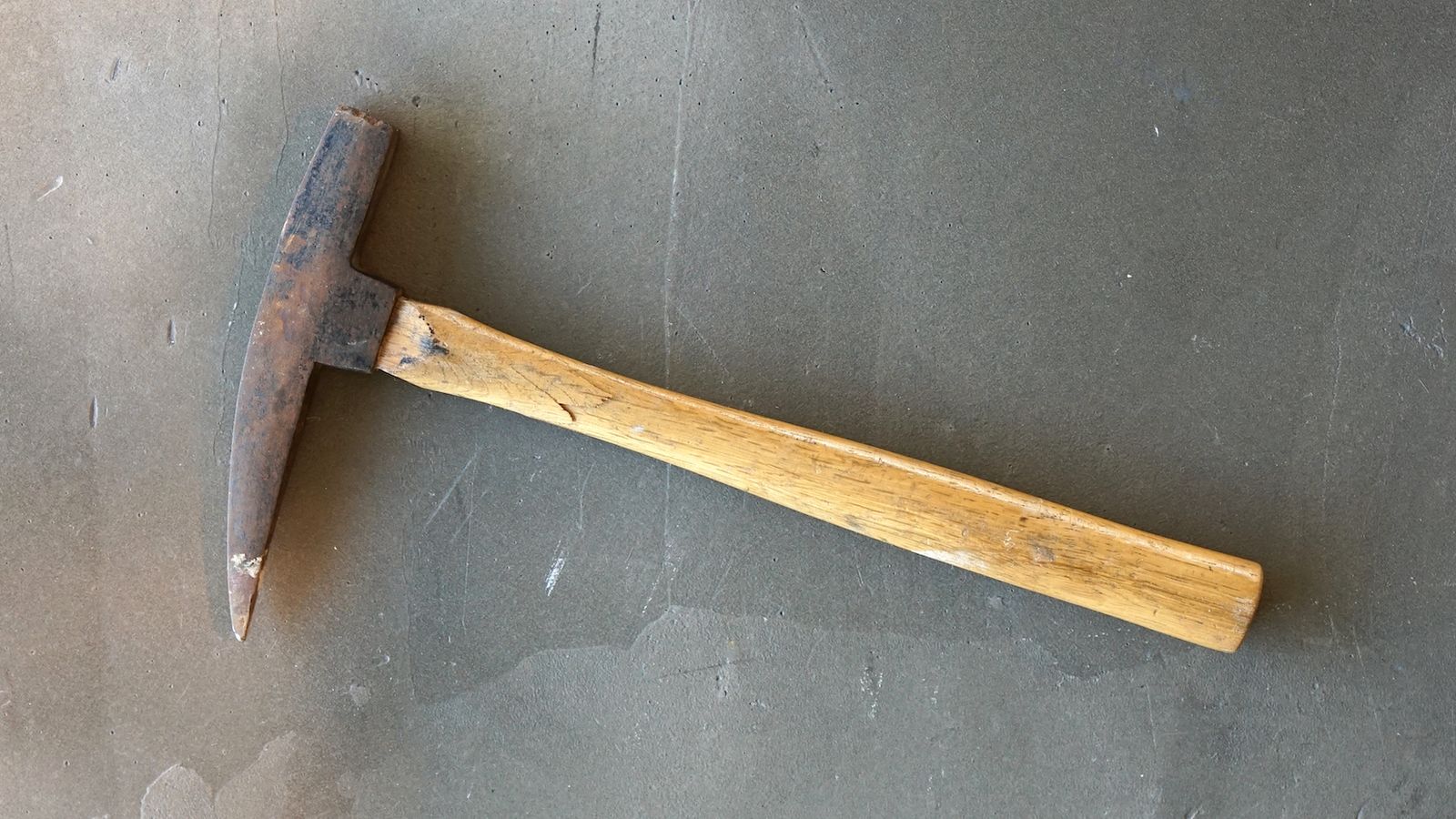 Happy objects is an Australian Design Centre exhibition exploring the value of objects in our lives. We asked Margaret Woodward to share with us a 'happy object' and tell us a story about this object.
Margaret says:
My happy object is a geological pick that I first pestered my parents to buy for me for my 11th birthday from a hardware shop in Launceston. I was a member of the local Field naturalists club run at the Queen Victoria Museum and Art Gallery and I figured I needed a rock pick to be a genuine rock collector. I used to take it with me fossicking on family holidays to Bridport and Bicheno, and tried to prise quartz crystals from their granite crevices. It has a cracked neck from the damage inflicted on those enthusiastic days of pick wielding, which I remember as being arm-jarring work. The rock pick probably also sparked my interest in archaeology and I worked for a time both in Tasmania and overseas on archaeological digs. Recently I found my old rock pick when researching for my book Crocoite a fictiōnella in the Lost Rocks (2017–21) artwork. Below is an extract from that book which was long listed for the Tasmanian Premier's literary awards in 2017.
H was always attracted to the 'ologies'. Geology, archaeology, minerology. She found these words in the museum and on the bookshelf, to be quite thrilling. For her eleventh birthday she asked for a geologist's pick so that she could go crystal hunting, fossicking, prospecting. She'd seen one in the local hardware store, under a thick glass-topped counter and knew that this was going to be the tool for her to navigate the world. She held the weighty gravity of it, felt its pull towards the earth's crust and registered instinctively the promise that it held. This was her opportunity to really know the world. (Woodward, 2017, p6)
Today the rock pick sits on my bookshelf, alongside a newer American version, and, given the fragility of its neck, doesn't see much quartz picking action these days but still holds so much promise!
Margaret Woodward is a Hobart-based artist, publisher, writer, academic and co-founder of A Published Event. Her works are held in national and international public and private collections.