Mark's beautiful but everyday cutlery.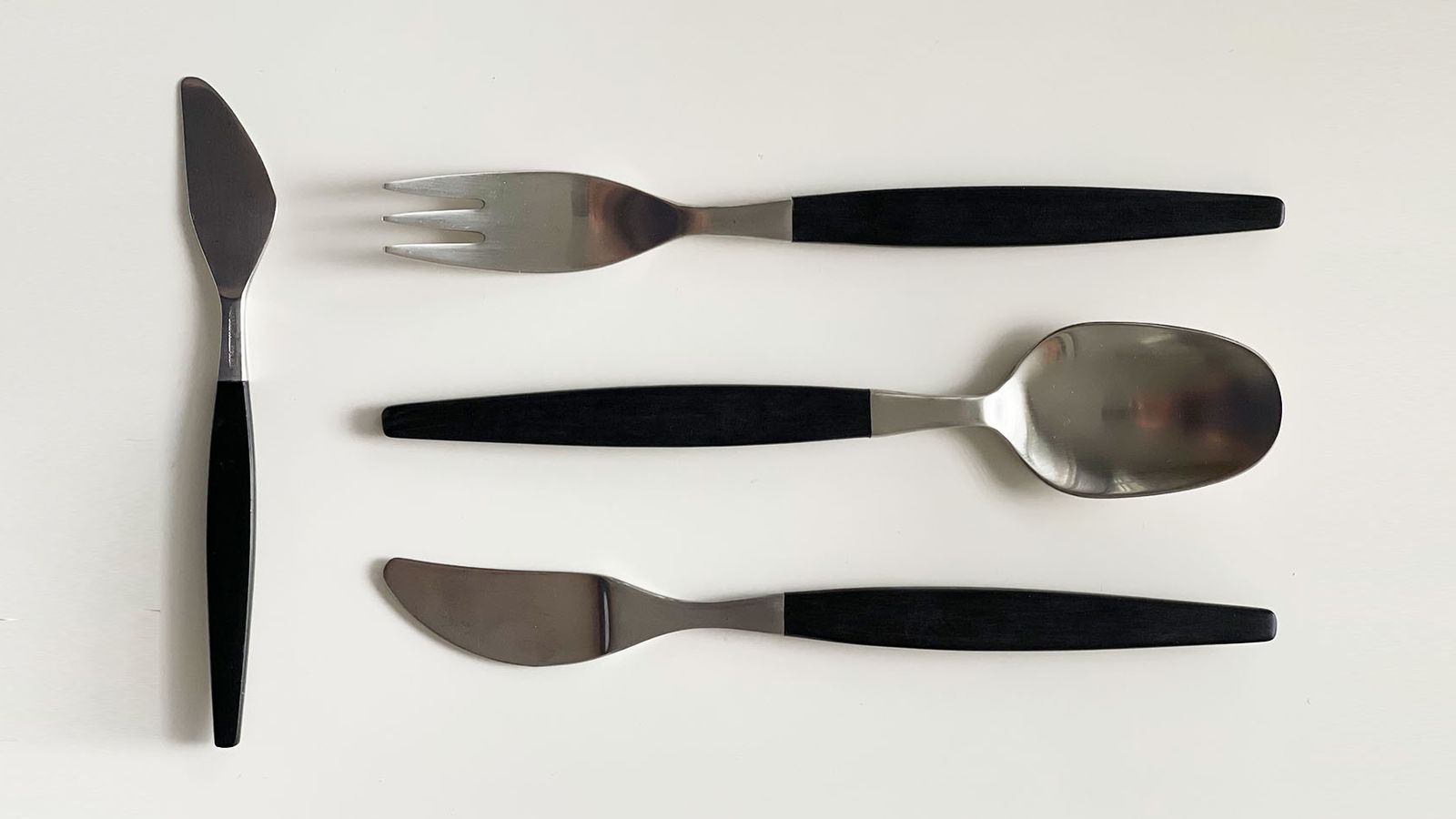 Happy objects is an Australian Design Centre exhibition exploring the value of objects in our lives. We asked Mark Ian Jones to share with us a 'happy object' and tell us a story about this object.
Mark says:
I have always been interested in design. Before I was a teenager, I was exposed to design through my artist uncles. Thus I have always understood the value of well-designed objects. What does well-designed mean beyond function? Beauty. The design objects I have in my home are all in use. As I embarked upon my PhD studies I became exposed to the concept of beauty for all (Ellen Key) and more beautiful everyday things (Gregor Paulsson), two Swedish manifestoes that resonated with me. Now, as a design historian, the stories behind the objects I collect fascinate me and amplify my enjoyment of having, seeing and using. Travel is a large part of my life and like most people, I collect things as reminders of people, places and cultures.  
My objects are everyday items but each has a specific role to play, and each brings a different set of memories and emotions when in use.

The first is Sori Yanagi Stainless Steel Cutlery from Japan. The set was purchased over the past decade during trips to Japan - the knife is beautiful form. The tongs are amongst our most used objects. There is the whole Yanagi family story...
The next is Focus de Luxe Cutlery from Sweden. Focus de Luxe was designed in 1955 by Folke Arstrom, a Swedish industrial designer. I first bought a few pieces from flea markets and vintage stores in Sweden on many research trips. As it became more and more collected it was reissued by the manufacturer, Gense, in 2016

Finally, I'm sharing Skaugum Stainless Steel and Rosewood Cutlery designed in Norway in 1943. This set is vintage, c1960s and was bought after seeing the cutlery in Oslo. It is special occasion cutlery, delicate because of its wood handles but a joy to use.
Mark Ian Jones is an academic, design historian and architect based in Sydney.