Paul's bit roll and brace.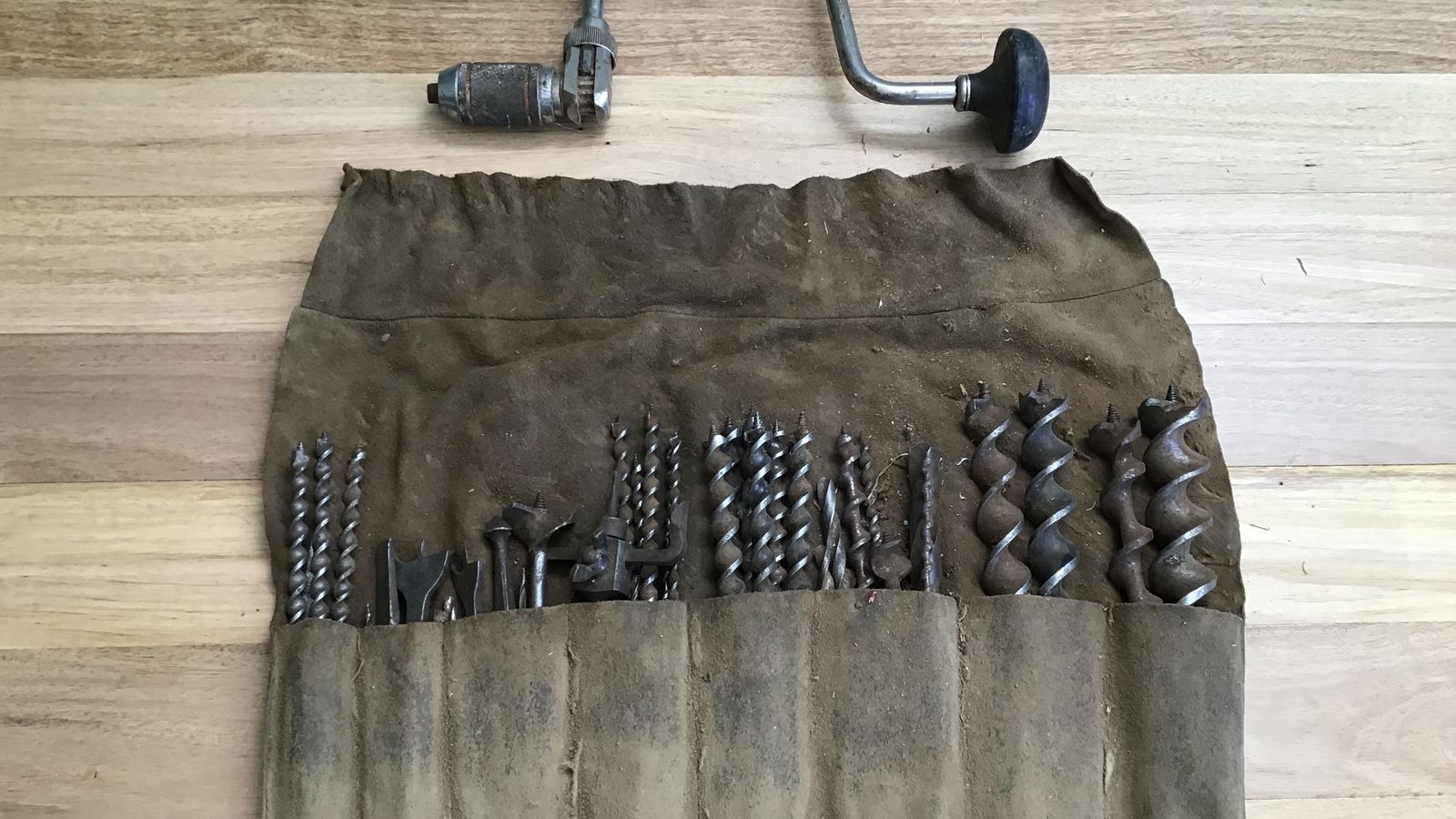 Happy objects is an Australian Design Centre exhibition exploring the value of objects in our lives. We asked Paul Veyret to share with us a 'happy object' and tell us a story about this object.
Text by Stephen Goddard
Shortly after we moved to the Blue Mountains, we realised we would need an electrician to help out on the 1950s cottage we were starting to fix up. Blackheath-based creative soul Julie Paterson responded to our shout out and introduced us to Paul Veyret.
The first time Paul arrived, he drove up the steep driveway in a 1981 WB Kingswood panel van (that he's had since '83), reached out the driver's door, and slipped a brick he was carrying under the right rear wheel. The van, complete with traditional signwriting, was packed to the brim with his gear – old school. Paul does all our electrical work here in the Mountains, as the fits and starts of our renovations call for. He charges an honest price, takes pride in his work, and is always good for a natter about the world.
When I asked how he would respond to the idea of Happy objects, he immediately offered the bit roll and brace that he has had since starting as an apprentice in 1977 (we figured that he couldn't do without the WB). This was well before the battery drills and tool-for-every-job kits that young electricians now have. On a starting wage of $39/week and a tool allowance of $3.50/week, the brace set him back $42. The bits would cost between $7 and $13 each, so he would save his tool allowance and buy them week by week. He tells the story of roughing in the electrical cables in a double storey house in Wentworth Street, Blackheath in 1979 – that's a lot of drilling using only a brace and bit. 'You'll be right mate – get into it' his boss said, just before he drove off …
Paul Veyret is an electrician with over 44 years of experience. He owns and operates a local electrical contractor service in the Blue Mountains.