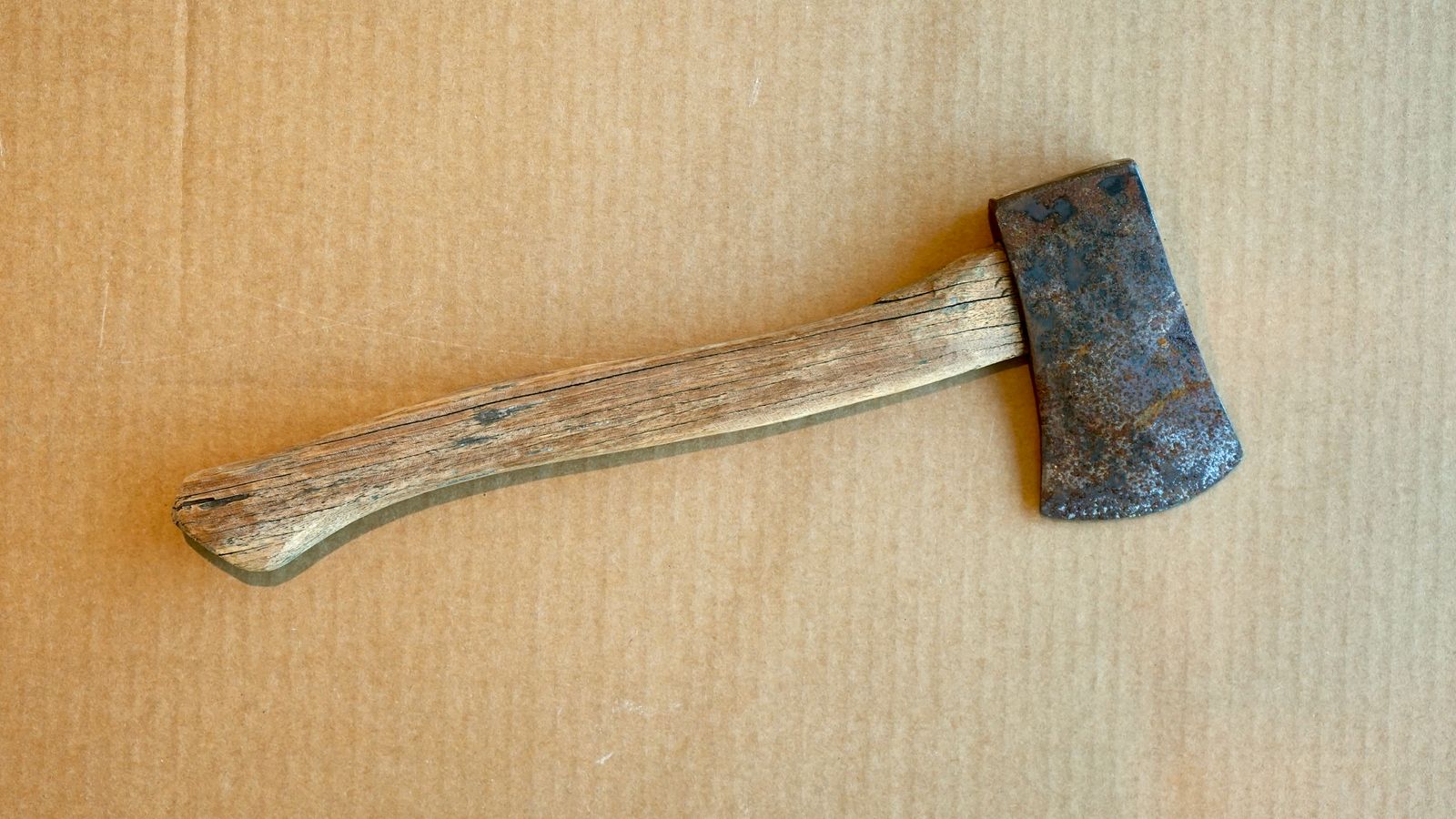 Happy objects is an Australian Design Centre exhibition exploring the value of objects in our lives. We asked Rex Greeno to share with us a 'happy object' and tell us a story about this object.
Rex says:
This axe belonged to my grandfather Silas Mansell, who as grandchildren we called Dar. He was a direct descendant of Mannalargenna, a tribal leader of the north east people of Tasmania. Until the early sixties, Dar would have used these small axes to cut sticks suitable to set kangaroo snares for trapping wallabies and possums, mainly for their hides to sell to skin merchants. The carcasses were used by the family as food.
Dar was a fisherman, who caught crayfish to earn a living. He owned a small wooden boat about six to eight metres long and made craypots from woven tea tree sticks around upright straight wire. He used small axes to cut down light sticks for weaving the craypot shape through the upright wire. The axe was also used to cut up fish and kangaroo into pieces to bait the cray pots. Grandfather had another use for the axe to cut spears and waddies (small clubs used to hunt game). It was used to cut legs off mutton birds as part of preparation for the annual staple diet.
My grandfather was tragically drowned in 1976 while out pulling his craypots. A short time later the axe was given to my mother by my grandmother. My mother, then gave it to me in about 2005. I have not used it. I have had it stowed away to hand down to my son. It is still in the same condition that I received it.
Rex Greeno is of Pawala decent. He was born on Flinders Island in the Bass Strait and lives in Launceston. Upon retiring after a 40-year career as a fisherman, Rex began making traditional Tasmanian Aboriginal canoes, a craft that had not been seen in the state since the early 19th Century.