Sydney Design Festival has just finished, but at the Australian Design Centre we celebrate and support design year round! Our retail space, Object Shop sells the work of over 75 makers and designers located within our William Street gallery.
We chat to Object Shop designer Adrian Lawson to learn more about his practice and his recycled lighting products.

Can you tell us about your design practice? How did you come to use recycled venetian blinds?
I am a self-taught designer and manufacturer.  I grew up on a small remote Scottish island where repurposing materials to alternative needs was a practice that all islanders participated in.  This recycling concept has become a theme throughout my life.  Although, it has taken on a new form since migrating to Australia with the production of recycled lighting.  The idea of recycled lighting was evolved from noticing good quality wooden blinds being disposed of during the council pickup day. It just seemed such a waste of a perfectly good product.

Is sustainability in design important to you? If so, why?
Sustainability is very important for me in design. I try to recycle the parts of blinds that I cannot use, such as the components that make the blind turn and go up and down.  A blind restorer uses these when they are restoring older vintage blinds. I have taken steps to source the required components either locally or at least nationally.  The plastic that is used incorporates recycled material where possible and the lights can be dismantled and recycled at the end of their life. 
Sustainability must be part of the design process. I did not want someone to look at my design and immediately think 'blinds' otherwise I have failed as a designer.  To quote Issey Miyake 'The purpose - where I start - is the idea of use. It is not recycling, it's reuse.'

How did it feel to be recognised for a Good Design Award in 2017? What has been the feedback since?
As a relatively new designer in Australia, The Good Design Award was an amazing acknowledgment after spending two years developing the product.  As a designer working on my own it can at times become frustrating when a certain aspect of the design hits a wall so to speak - It takes months of redesigning and making prototypes. So it is fantastic to be told that it has been worthy of all the attention.  The publicity that Good Design Australia generates for a small company is wonderful because it lifts you onto another level and gives you the opportunity, not only nationally but also globally. Our product was taken to South Korea for an exhibition by Good Design Australia.

Why are spaces like Object Shop at the Australian Design Centre important?
The Object Shop at Australian Design Centre is very important for creative design in Australia as it showcases our designs and allows the opportunity to meet fellow designers, makers to share thoughts about the concept and direction of design.  This trading of ideas is crucial as it allows you to grow and express yourself.  There are few places that facilitate this interaction of creativity, thought process and critique for established and developing designers.


Find Adrian Lawson's recycled lighting in store now at Object Shop, opening hours Tuesday - Saturday, 11am - 4pm.

Images courtesy of Adrian Lawson.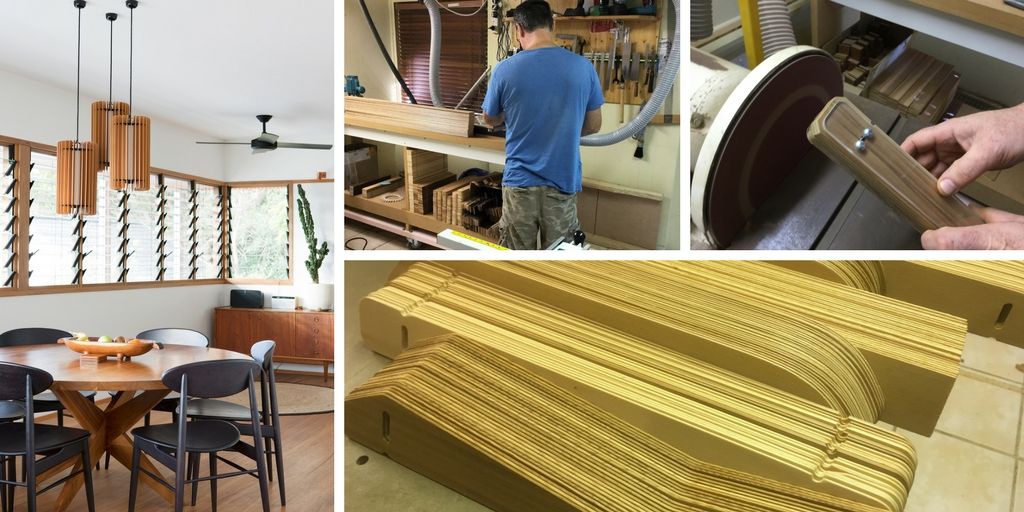 End of article.