MAKE AWARD
Biennial Prize for Innovation in Australian Craft and Design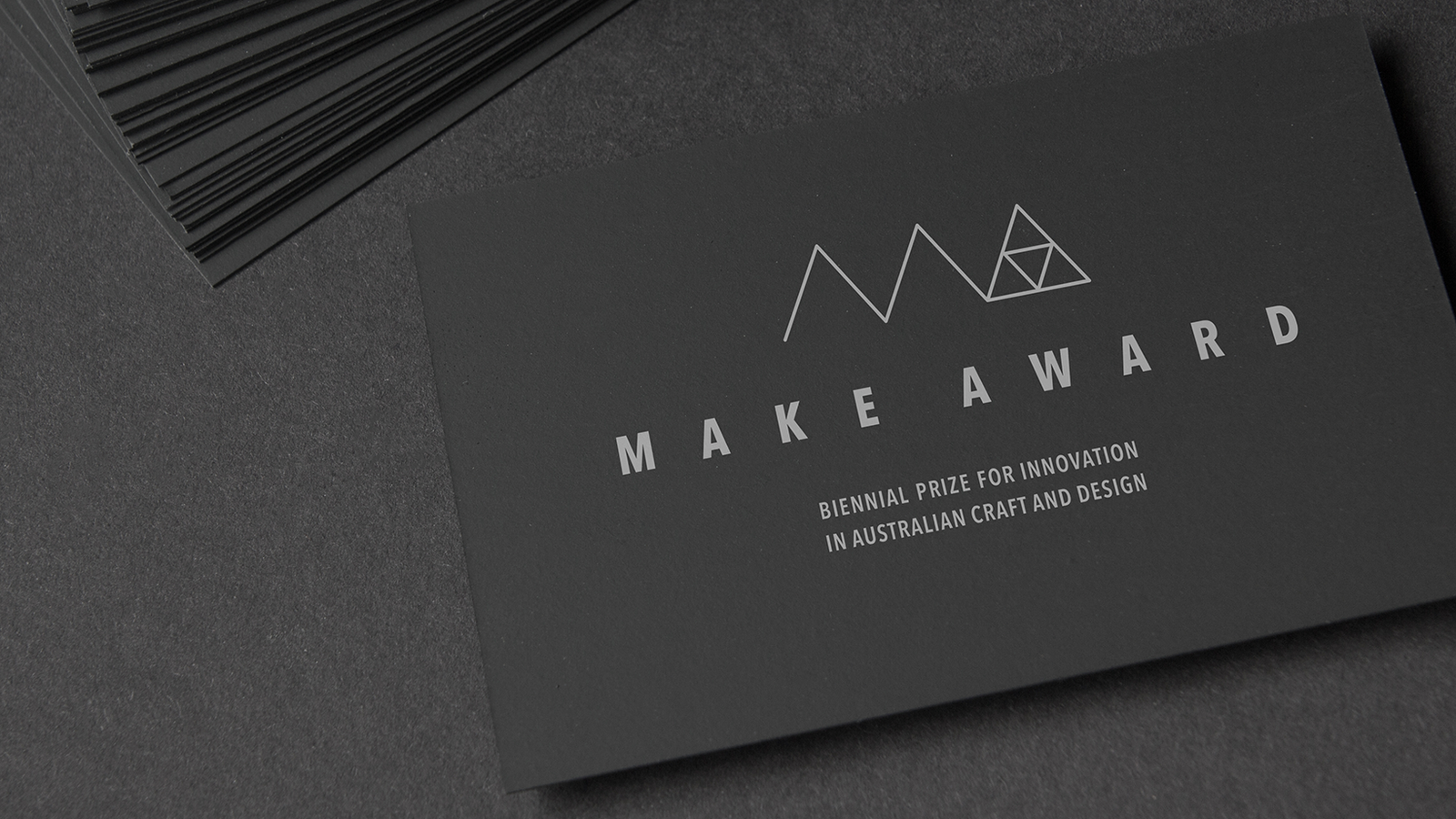 MAKE AWARD: Biennial Prize for Innovation in Australian Craft and Design is a new national award for Australian designer/makers.
The winner of the MAKE AWARD will receive a cash prize of $35,000 with a second place of $10,000, making it the richest non-acquisitive prize for craft and design in Australia.
The inaugural MAKE AWARD will open for entries on 8 March 2023 and close on 9 June 2023.
The MAKE AWARD is an initiative of the Australian Design Centre.
Eligibility to enter
The MAKE AWARD is open to creative practitioners (craftspeople and designers) working across all related disciplines including ceramics, glass, furniture/woodwork, metalwork, textiles and fibre, and jewellery.
Entries are encouraged from designer/makers with a high level of skill either working with materials that are new to their practice or working in new and innovative ways.
The MAKE AWARD will be free to enter.
Makers are invited to 'push the envelope' by challenging and altering our perceptions of making and design.
To be eligible:
Work must be created within 12-18 months of the closing date for entries (9 June 2023).
Work must not have been exhibited elsewhere.
Work must demonstrate an extension of the designer/maker's work beyond their usual practice.
Full details of the terms and conditions for entry will be announced on 8 March 2023 when entries open.
The finalists, selected by an eminent jury, will be exhibited at Australian Design Centre in October 2023 with a limited tour to follow.
The major award is a non-acquisitive cash prize of $35,000 and a second place of $10,000.
The judges will also be announced in March 2023.
Origins of the MAKE AWARD
The MAKE AWARD will acknowledge the richness and diversity of creative talent in craft and design practice in Australia.
With the support of a generous donor, Australian Design Centre, saw an opportunity to acknowledge the richness and diversity of creative talent in Australia through a national award.
The MAKE AWARD is inspired by award programs such as the Burke Prize, offered by the Museum of Arts and Design in New York, and the LOEWE FOUNDATION Craft Prize.

Register for MAKE AWARD email alerts: makeaward.au
For enquires: makeaward@australiandesigncentre.com
Brand design for the MAKE AWARD by Stephen Goddard.