Ngalama Gundhu Ngura (Sitting Tree Place)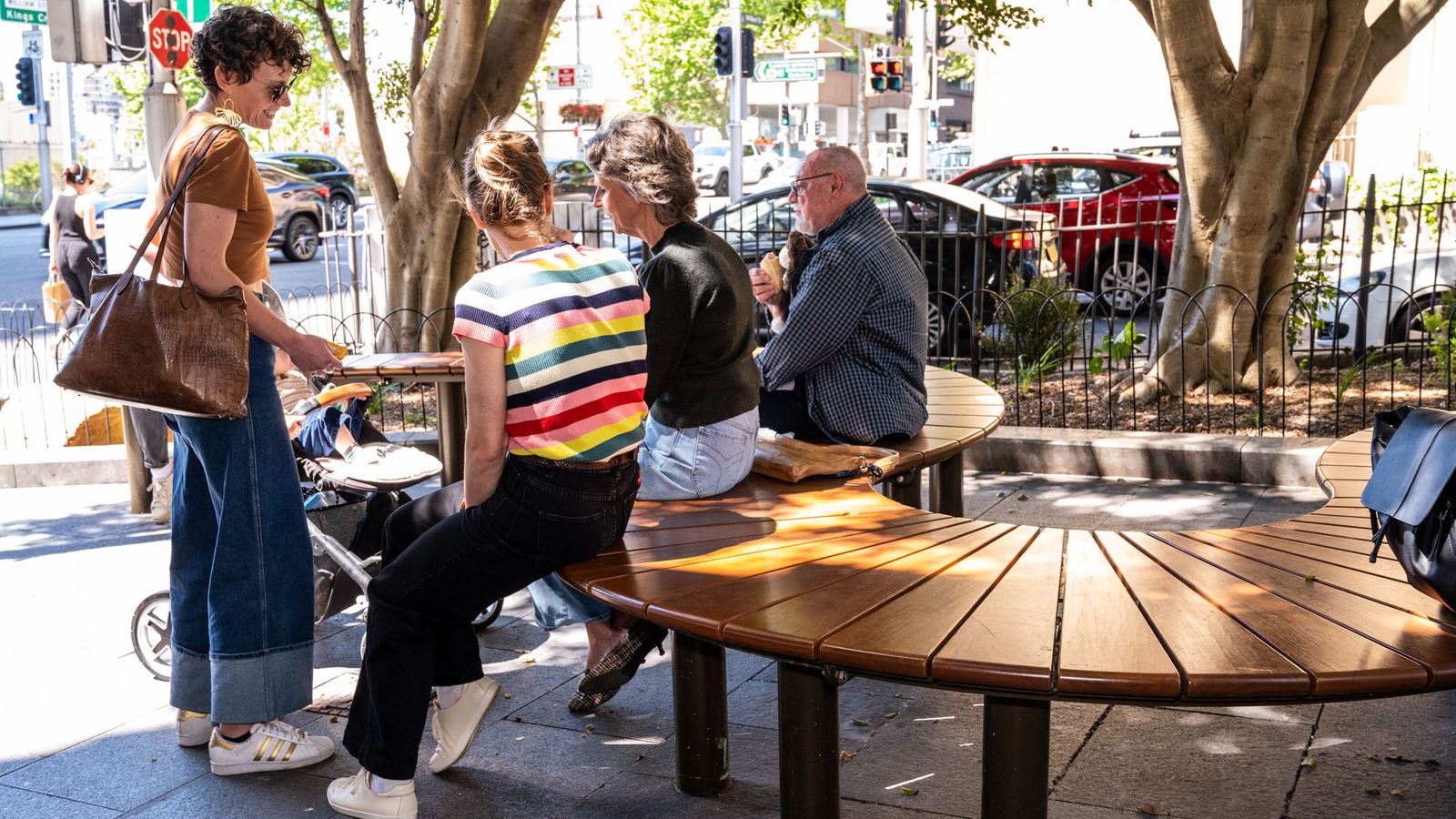 Ngalama Gundhu Ngura (Sitting Tree Place) is a landscape designed urban resting place for the community.
Australian Design Centre's First Nations Creative Producer, Dakota Dixon, devised the name for the garden with the support of the Gujaga Foundation. Dakota writes:
Ngalama Gundhu Ngura is the name given to the garden using the Dharawal language, which was spoken throughout Sydney, the Eora Nation. The words translate as; Ngalama - Sitting, Gundhu - Tree, Ngura - Place. As the name suggests, we invite you to come sit by the trees and take a quiet moment. The garden can also be used for wayfinding. The elders of the community are happy to reintroduce language back to the land and invite you to embrace traditional language to reconnect with country.
Australian Design Centre is proud to be a place of making on Gadigal Land and it is our intention that this space connects with community, promotes the area as an important historical place of making and encourages people to spend time in the area. Historically, ADC has worked with First Nations artists and designers across many significant exhibitions. Ngalama Gundhu Ngura is an extension of the Centre and Gadigal Mural on Barnett Lane.
The forecourt garden beds have been re-designed, landscaped and revitalised with Indigenous plants and a bench designed to reflect the patterns of the land in the Gadigal Mural, supported by a My Community Project grant, supported by the NSW Government.

We would like to thank a range of partners who have helped in many ways to create this garden: Gadigal Elder Nadeena Dixon, Gujaga Foundation,IndigiGrow,Yerrabingin , ASPECT Studios ,ARUP, City of Sydney Regal Innovations and Street + Garden.
More information about ADC First Nations programming can be found here: https://australiandesigncentre.com/about/history/indigenous-craft-design/
More information about the history of the area can be found in the City of Sydney's Barani website here: https://www.sydneybarani.com.au/themes/early-contact/
Image top: Ngalama Gundhu Ngura, ADC Makers Markets, October 2022 Photo: Rhiannon Hopley - RH Photography & Design
Proudly funded by the NSW Government