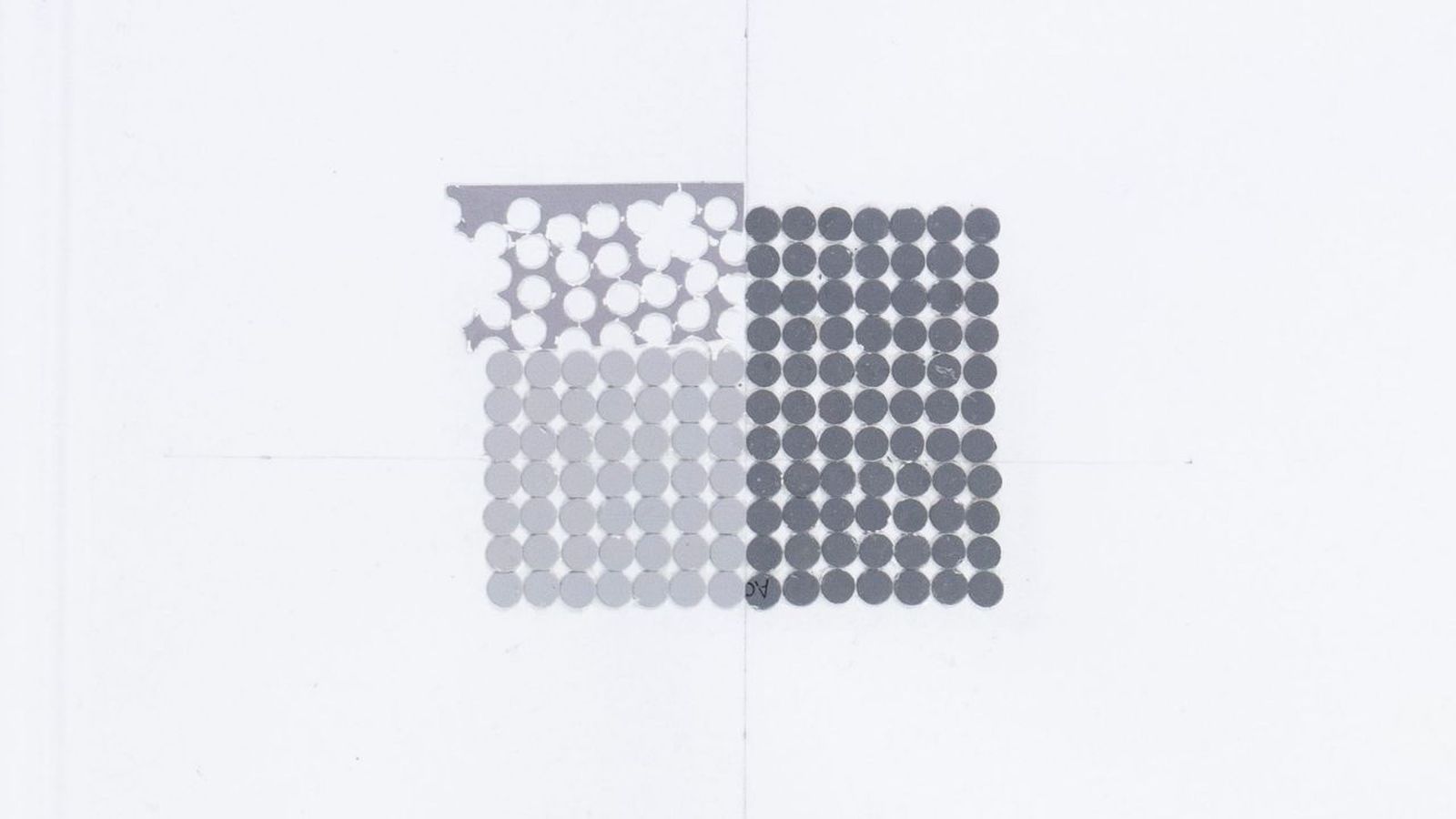 Bic Tieu
Bic Tieu is a Sydney based designer, maker and educator. Isolation blended all daily functional spaces into one ambiguous zone. Bic's journal is an artwork in itself. Titled 'Studies of Grey: Home and In-Between' a single word 'Invincible' stands out. The journal consisted of a series of toward the grey dots in various hues and geometric alignment, reflecting own Bic's contemplation about adapting the familiar space under unfamiliar circumstances.
We asked Bic three questions about her experience of isolation, completing this journal and her hope for the future. These are her responses:
Describe the experience of the period of isolation for you.
My experience of isolation felt confined as the home transitioned into a blended space. Spaces for work, recreation, study and studio suddenly evolved from the same home environment.

What does your book represent and how did you approach the challenge?
I have been thinking about the colour grey, a colour that is made up of the monochrome black and white. Grey is made by mixing Black and White together. It is a blend. My little unit in Erskineville became a blended space during Covid19 lockdown. A space of living, working, fitness, digital socialising and recreation. I use this metaphor to construct these zones through a combination of grey hues. White could metaphorically speak about lightness, clarity and black in contrast can suggest darkness, uncertainty. The variation in tones of grey reflects my relationship to the home during these times of isolation. The journal is a study constructed of grey dots, of profiled geometric graphic forms representing my negotiation of the home space and its representation experienced. 
What do you hope will change in Australia as a result of the pandemic?
I hope for a better Australia that will look after all its people, through cultures, economy, art and design industries, sustainable practice and well-being. 
Bic Tieu is a designer and maker, currently teaching at the University of New South Wales, Art & Design. Bic's works draws on traditional and contemporary crafts methods and technology, inspired by Asian sensibilities to communicate narratives based on personal cross-cultural concepts. With strengths in metal technologies and specialisation in Vietnamese and Japanese lacquer. Her practice often utilises a synthesis of these materials using design strategies to create new perspectives on contemporary object making and meanings. Recent projects have used geographical mapping and graphic language to construct explorations of cultural identity, transnationalism in the form of architecturally described objects and wearables designated between the hand and body. 
View Bic Tieu's journal here:
Image: Bic Tieu, Design/Isolate Journal (detail), 2020.