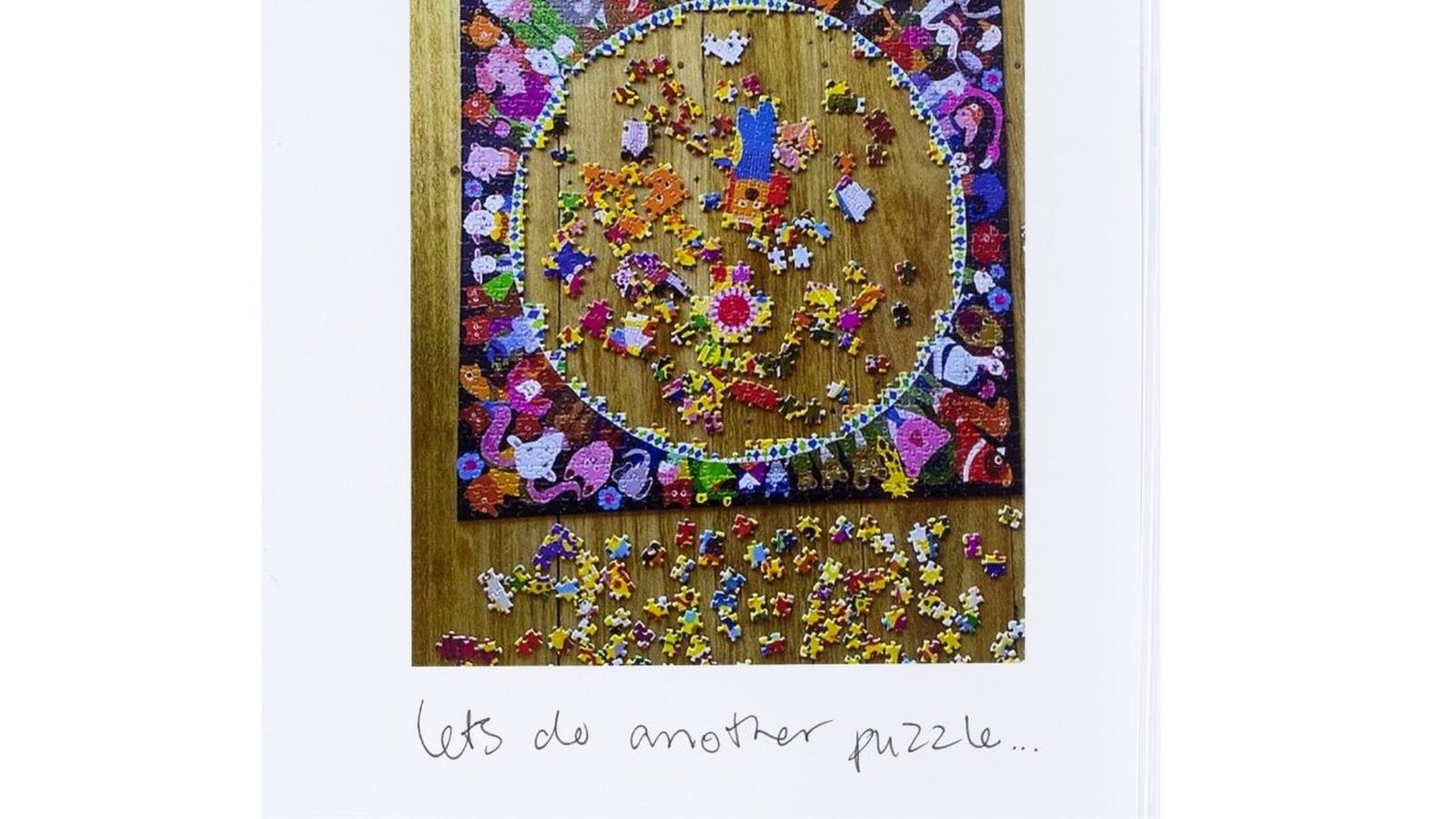 Corban & Blair
Co-founders Gillian and Amanda run their product development business Corban & Blair in Sydney. They tried to stay productive and optimistic during the pandemic lockdown through their creativity and remote socialisation.
The journal is a visual documentation of team members daily routine. 
"See the space between us as a gift of life. Let's go for another walk…this message was written in chalk all around the Balmain foreshore."
We asked Gillian and Amanda three questions about their experience of isolation, completing this journal and their hope for the future. These are their responses:
Describe the experience of the period of isolation for you. 
The period of isolation was probably different from most people as were at work as normal, packing masses of web orders for people in isolation organising their homes and getting their photo albums together. We had just shifted our warehouse in from Ingleburn to our studio in Lewisham and warehouse space in Lilyfield, so we had time to get our new set up sorted. So apart from the worry about us all being safe and exploring ways to remain viable as a business, we used this time constructively.   
What does your book represent and how did you approach the challenge?
Our book was a team effort. Most of us when not at work, did lots of walking, biking, cooking, played cards, puzzles, were creative, cleaned, filed and caught up with people on Zoom for chats, meals and to celebrate significant birthdays. We all kept ourselves busy and focussed. Our creativity represented this in a range of ways. One staff member became obsessed with drawing cats- she was the one working from home during this time.
What do you hope will change in Australia as a result of the pandemic?
We hope this is a reset for Australia around the human issues that really matter- our health, empathy for each other ( black lives matter, refugees, housing & poverty) , understanding our relationship to the environment and how we need to maintain it, community cohesion, creativity in all its forms to be celebrated & funded, support for the ABC and information that is true not fake. Basically, if we all cared about each other and not how much money we had or where we lived, many of these issues would be solved nationally & internationally. AND of course, women being equal no matter what their colour, age or background in running the country and organisations to create a "better normal".

Founded in 1988, Corban & Blair was born out of an idea to work creatively. Co-founders and cousins Gillian and Amanda along with their team create engaging, innovative and continually evolving product solutions. Gillian and Amanda opened a niche Australian designer stationery store in 1988, offering handmade journals and albums. As the market changed and developed, they too evolved to match market needs, creating new product styles in an array of materials manufactured in Australia, New Zealand and China. They use carefully selected materials and techniques to produce products that delight. Over the years, Corban & Blair have built long and trusted relationships with their clients.
View Corban & Blair's journal here:
Image: Corban & Blair, Design/ Isolate Journal (detail), 2020.