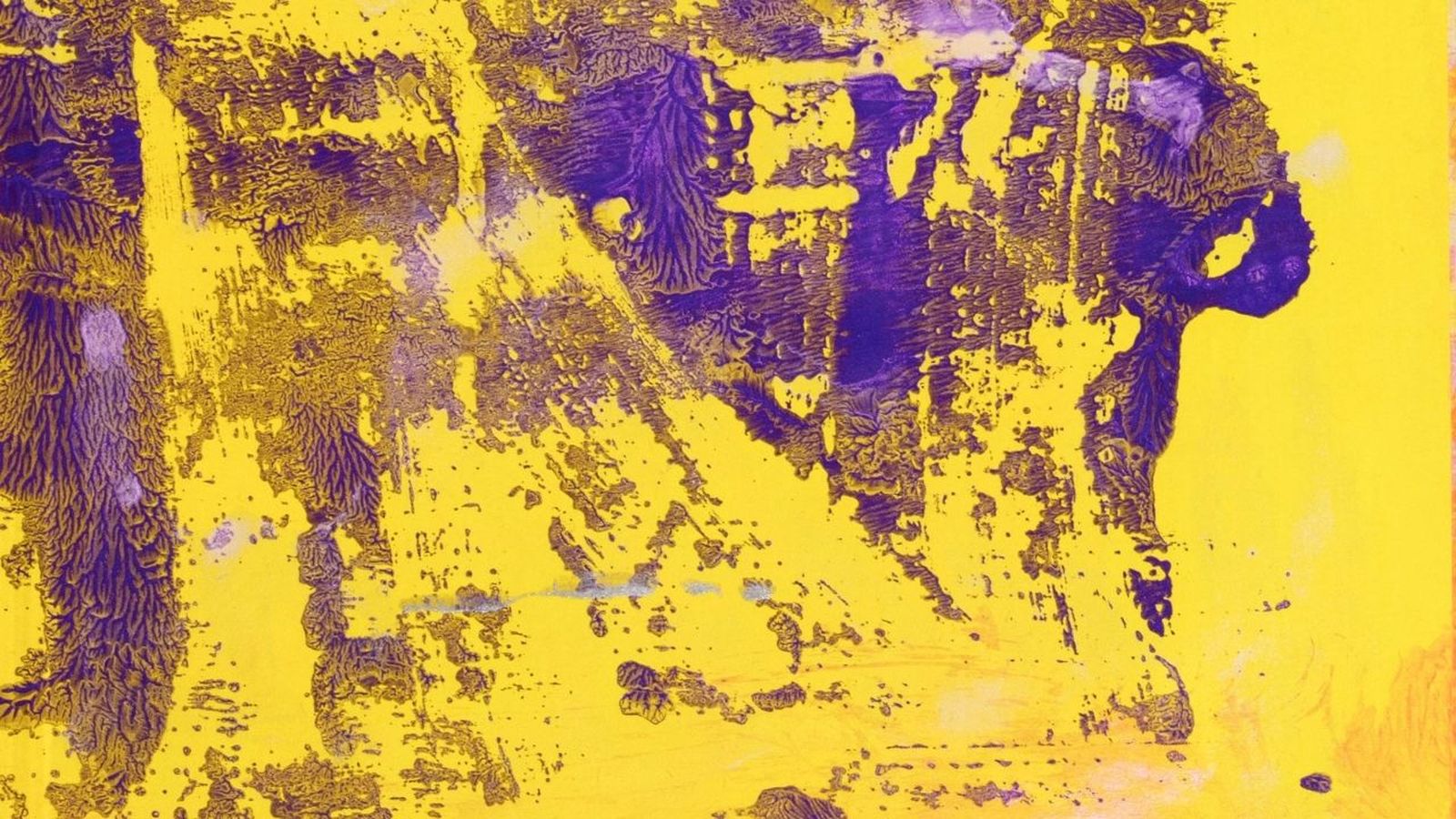 Louise Weaver
Contemporary artist Louise Weaver lives in Melbourne. She finds the isolation experience quite similar to her usual routine, working productively on projects and commissions at her home studio.
The journal represents a flamboyant colour study, featuring a dominating yellow with complementary colours. Louise demonstrated her enthusiasm for colour experimentation and research process in this visual study.
We asked Louise three questions about her experience of isolation, completing this journal and her hope for the future. These are her responses:
Describe the experience of the period of isolation for you.
My experience of the period of isolation has been very busy professionally. I have been working on a number of projects and commissions. I usually work from my home studio, so I have not found the isolation experience very different from my usual routine. I have continued to work with intuition to fine tune my creative obsessions! I have missed going for long walks further afield from my home. I have recently visited my parents and other close family members for the first time in several months which has been wonderful.
What does your book represent and how did you approach the challenge? 
My recent monographic exhibition at Buxton Contemporary, Melbourne University, included some large-scale abstract paintings that were informed in part by Felix Vallotton's series of seascape's. While in isolation I have continued to experiment with a wide range of materials to create many works on paper with vibrant colour and gestural mark making. My approach to the book project has been informed these improvised experiments. I have loved making works in this way and it has sparked lots of ideas for the future.
What do you hope will change in Australia as a result of the pandemic?
A greater realisation of our interconnectedness with the natural world. Greater unity and empathy for all living things. The potential for change through universal action and a greater awareness of the resilience of the human spirit.
Louise Weaver is a Melbourne-based contemporary artist whose experimental approach sees her working across a range of different materials and mediums. While she is methodical in her process, spending concentrated periods of time mastering material processes and techniques, these are always secondary to the concepts that frame the work. Louise's is a deeply intellectual practice, drawing inspiration from a huge range of fascinating topics including the natural environment and biodiversity, materiality and decoration. Working from her Melbourne base, which she describes as a studio she lives in rather than the other way around, Louise's practice continues to evolve, and her clear, articulate descriptions of her work belie its complexity and her unending passion for it.
View Louise Weavers' journal here:
Image: Louise Weaver, Design/Isolate Journal (detail), 2020.