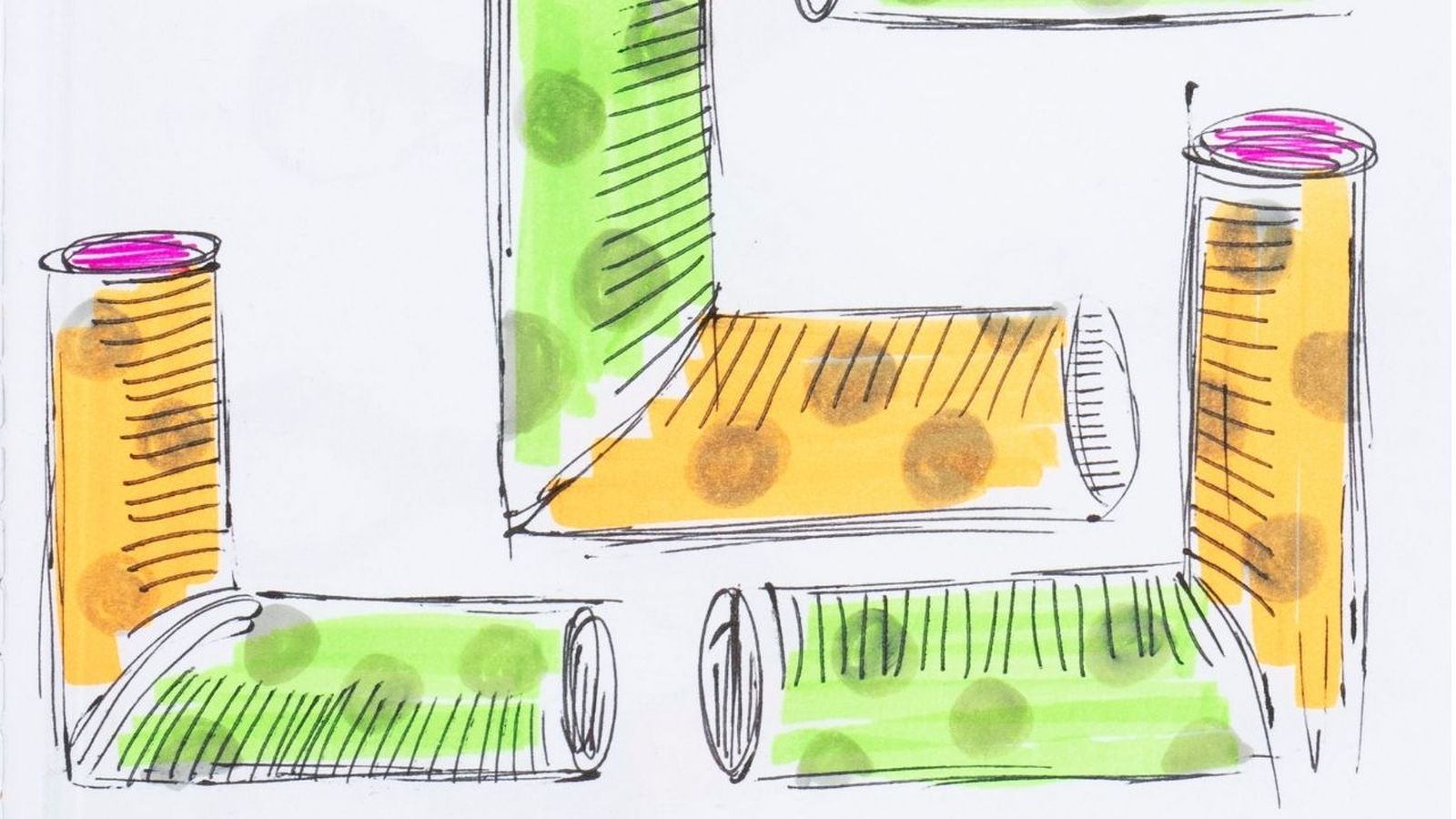 Nikita Majajas
Nikita Majajas is a designer and jeweller based in Sydney. She finds the isolation period quite enjoyable as she really needed a break from society and her business Doodad and Fandango. The journal represents a series of doodles while Nikita was watching quality TV programs with her wife and dogs. Nikita appreciates this opportunity to let her fingers unwind without the pressure of quality production.    
We asked Nikita three questions about her experience of isolation, completing this journal and her hope for the future. These are her responses: 
Describe the experience of the period of isolation for you. 
If we could have this situation continue WITHOUT the catastrophe of people DYING and losing their jobs and industries and businesses being in peril, I would love it to remain forever.
I am already looking back with nostalgia at the first few weeks of lockdown when it was just me and the wife and dogs and it seemed like there was nothing to do but bake and zoom, drink cocktails and fantasy internet shop.
I guess that means I really needed a break from everything.   
What does your book represent and how did you approach the challenge?

The book represents time spent on the lounge with lots of quality TV programs.
There's a bit of Killing Eve in there, as well as Better Call Saul, Normal People (how brilliant was that?!) and heaps and heaps of English period dramas.
I'm not normally a sketcher or a doodler, and it was lovely to switch off the old braineroo and let my fingers unwind without any pressure to produce something amazing. 
What do you hope will change in Australia as a result of the pandemic? 
My big dream is that we put more into money into our welfare system and implement a Universal Basic Income.
Let's tax the rich, feed the poor, support the arts and continue to allow small bars to home deliver cocktails. 

Doodad and Fandango is the plastique fantastique jewel in the Australian wearable art crown, creating distinctive, colour-pop statement pieces that adorn creatives, kooks and couture-lovers across the globe.
Designer and jeweller Nikita Majajas has been exploring renegade aesthetics since the 90's as a fashion designer, shoe-maker and costume stylist specialising in outrageous self-expression, explosive colour and highly playful forms. Defying fast fashion, Doodad and Fandango pays homage to the Bakelite and celluloid costume jewellery of the 1930s and 50s, when glamour was about quality not quantity. Made-to-order using only collector's-grade materials (locally sourced where possible), each piece is sintered and meticulously inlaid by hand in Nikita's Sydney-based studio. They're designed and destined to become a treasured family heirloom, just like your Nan's Bakelite.
Doodad and Fandango has collaborated on special projects with Romance Was Born, Gorman, Google, Zimmerman, Camille Walala and Lynnie Z and is collected by creative influencers such as Boy George, Kelly Osbourne, Katherine Sabbath, Tess Holiday, Penelope Gwen and countless others who straddle the blurry lines between art, fashion and activism. 
View Nikita Majajas' journal here:
Image: Nikita Majajas, Design/Isolate Journal (detail), 2020.