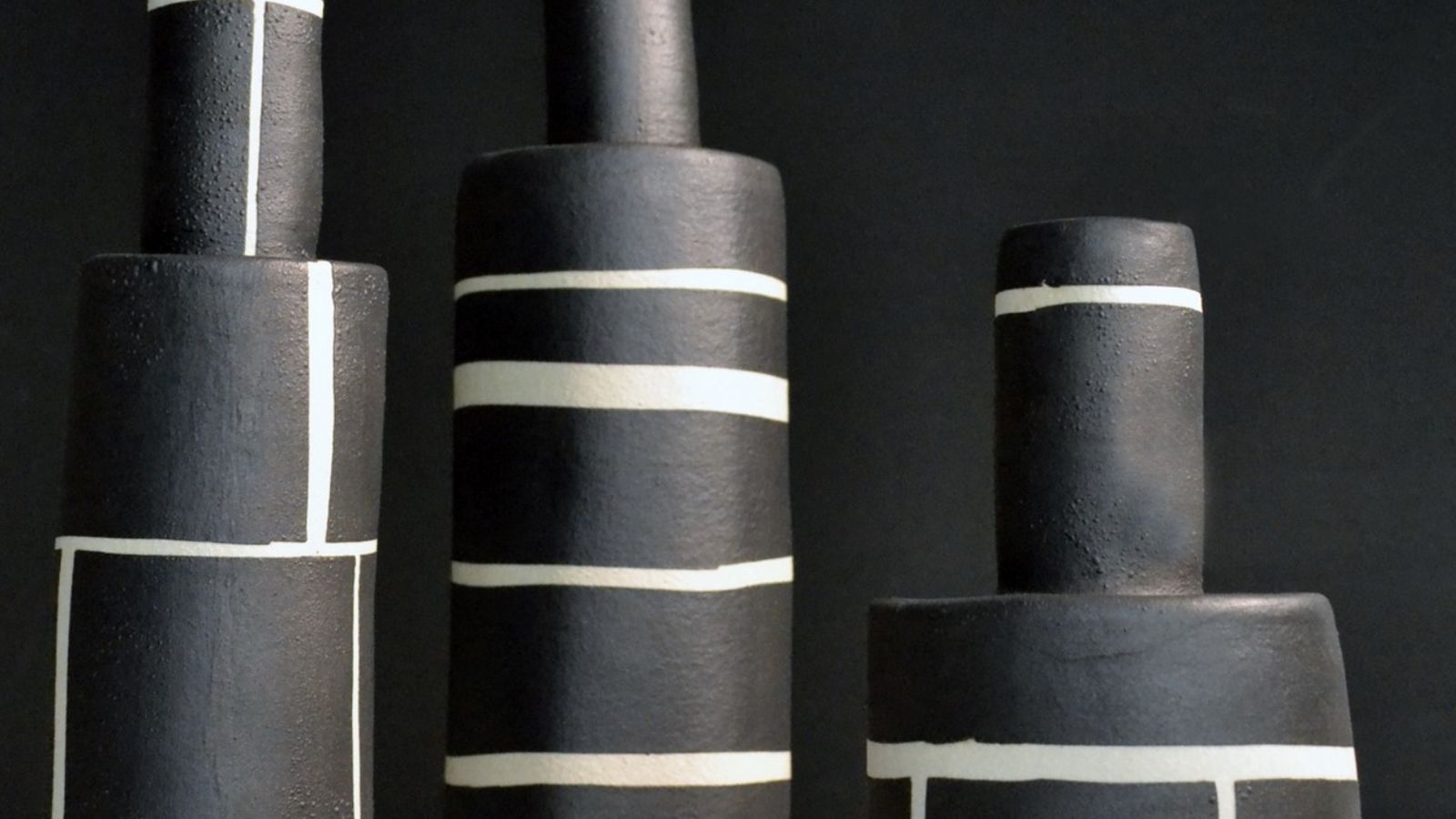 Allison Mueller originally trained and worked as an Interior Designer. For much of her career she has been a Freelance Photographic Stylist for Magazines and Advertising.
In the early days of her career, she worked for several major Interior Design Magazines as a contributor and editor. More recently Allison has primarily worked with Domayne Furniture, transforming their print images and as Creative director of the Styling and photography teams. While styling interiors, room sets, homewares and food shoots, she has developed a passion for vessels and decorative ceramic forms. Allison first started playing with clay a decade ago but was only able to recently commit to a practice full time pursuing her passion with clay. Alison is mid- way through a Diploma of Ceramics.
Everything she creates is in in black or white. She absolutely loves wheel forming, although she is becoming increasingly interested in hand-building inspired by the different shapes and textures that can be achieved.
Allison is also creating pieces with Raku glazes, where pieces are removed quickly from a hot kiln and with the extreme temperate drop the glaze cracks and the carbon from the smoke blackens the areas which are unglazed or cracked.
Allison is currently teaching Wheel Throwing at Lane Cove Art Gallery and Creative Studios.
Allison is represented at Gallery TwentyTwentySix in Bondi.
instagram.com/allisonmuellerceramics/
Photo credit: COTA