Australian Tapestry Workshop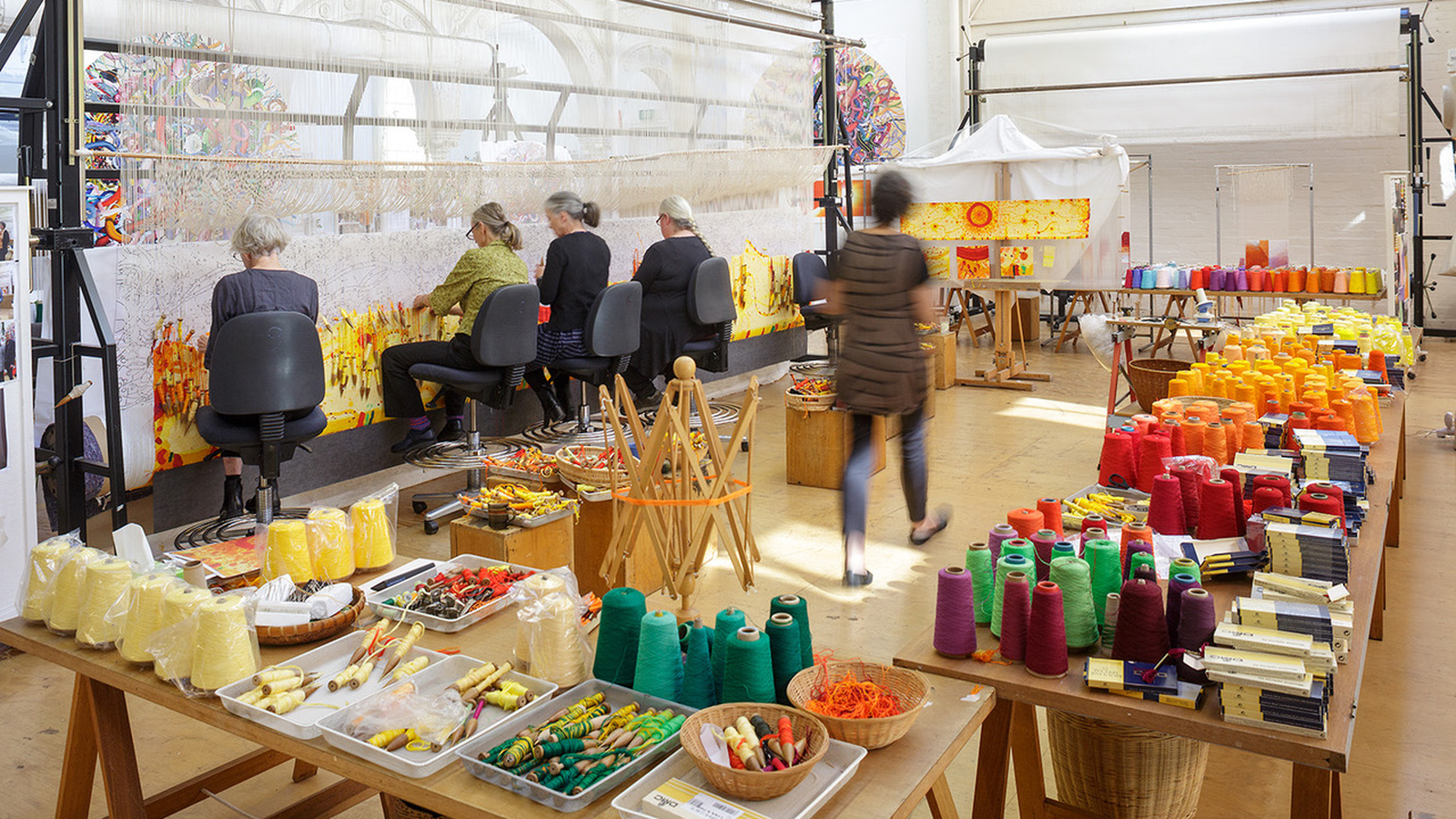 The Australian Tapestry Workshop (ATW) is regarded as an international centre of excellence for innovative, contemporary, hand-woven tapestries, created in collaboration with leading artists, architects & designers. Established in 1976, it is the only workshop of its kind in Australia and one of a few in the world dedicated to the production of hand-woven tapestries. Using the same techniques employed in Europe since the 15th century, the ATW's skilled weavers work with artists from Australia and overseas to produce tapestries that are known for their vibrancy, technical accomplishment and inventive interpretation.
The Australian Tapestry Workshop is one of Australia's leading producers of public art and has produced more than 500 contemporary hand-woven tapestries using the finest Australian wool sourced from suppliers who use best practice in agricultural sustainability. The yarn is dyed onsite by a specialist dyer who creates a palette of over 370 colours.
austapestry.com.au

Shop now: Object Shop online
Image: Tapestry in progress: Life Burst, 2016, designed by John Olsen AO OBE. Image by Jeremy Weihrauch.