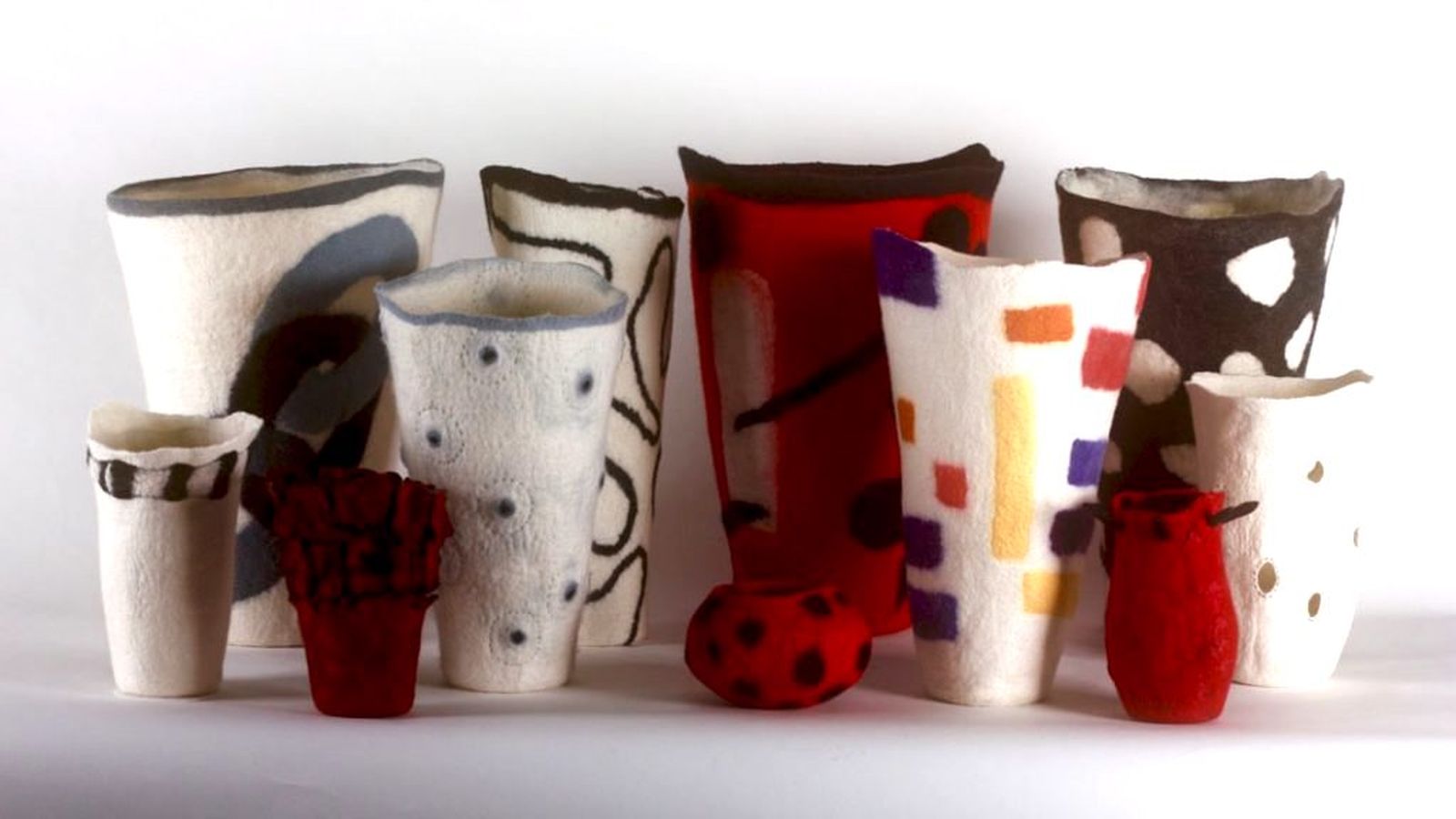 Based on the landscape, and a strong sense of colour and design Denise Lithgow reacts to what feels right as she create her work. Born on a sheep property Denise grew-up with wool and so it is not surprising that felting is the process she uses to create her vessels.
Once she was introduced to felt she was captivated by its tactile qualities, rich range of colours and the magical meshing of fibres which then can be manipulated into forms and shapes to create vessels. Felt is a non-woven cloth that is produced by matting, condensing and pressing woollen fibres. Denise uses felt as it is an ecological, sustainable textile.
Vessels are a very early utilitarian art form.  Denise regards her felted vessels as a pure art because they lack any utilitarian function. She creates because she enjoys the pieces visually and at the same time know that they are part of a long history of development.
Her free machine embroidery involves 2 dimensional wall works, quite often in abstract form with representational imagery. Denise works intuitively, responding to places she has visited.
Photo credit: COTA