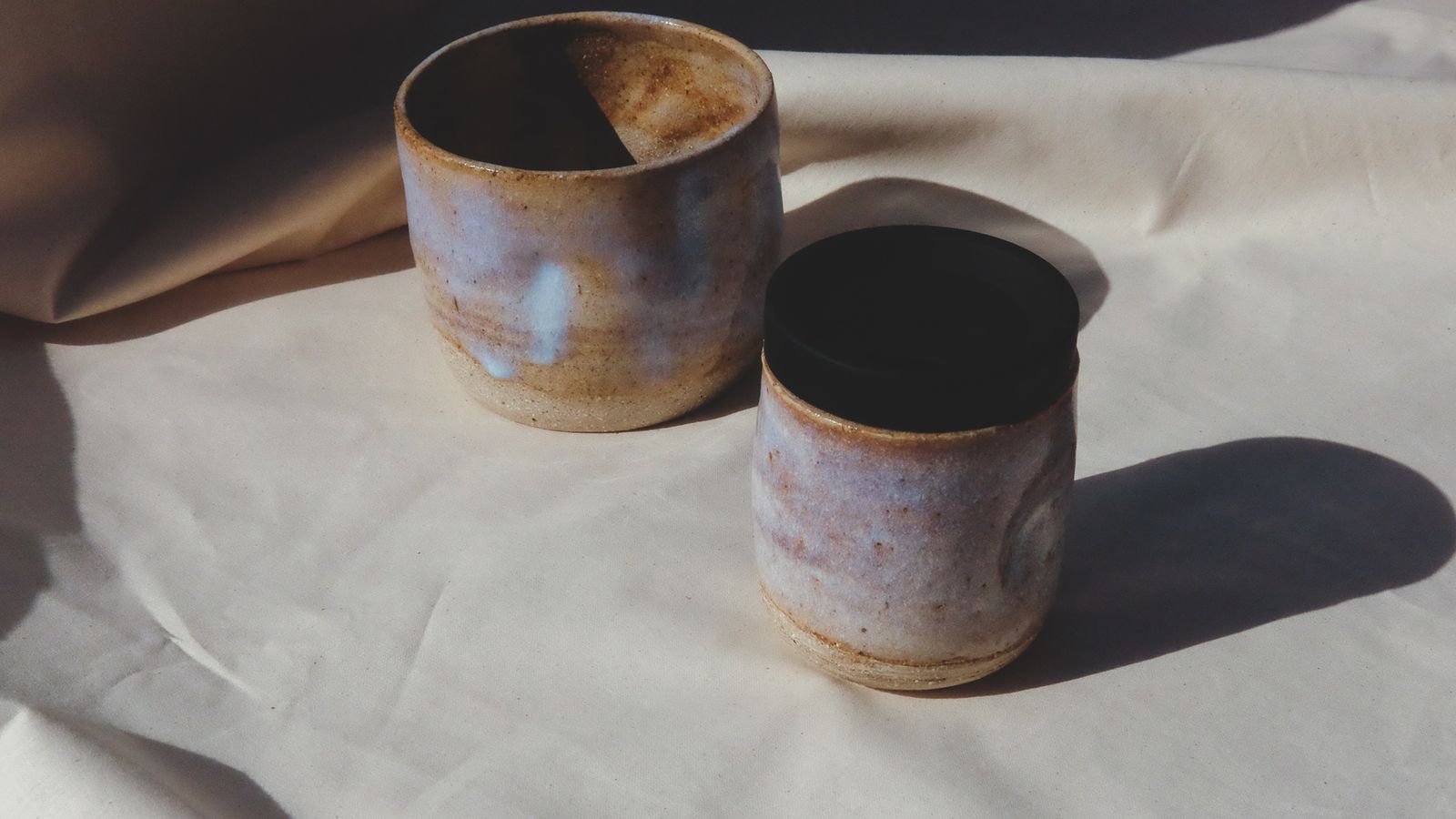 Emi Ceramics is a small ceramics studio operating out of Sydney's Inner West, creating vessels and forms for the everyday. The practice of creating forms from the earth has remained relatively unchanged for centuries. Emi Ceramics draws from this history whilst appropriating for the modern urban context. Emi Ceramics hopes that the interplay of form, texture, weight and colour come together in the wares, to be celebrated in your day to day rituals.

Images: Emi Ceramics, Ceramic vessel and travel cup, 2019. Photo courtesy of the artist; Melody Brunton, Portrait at the wheel. Photo courtesy of the artist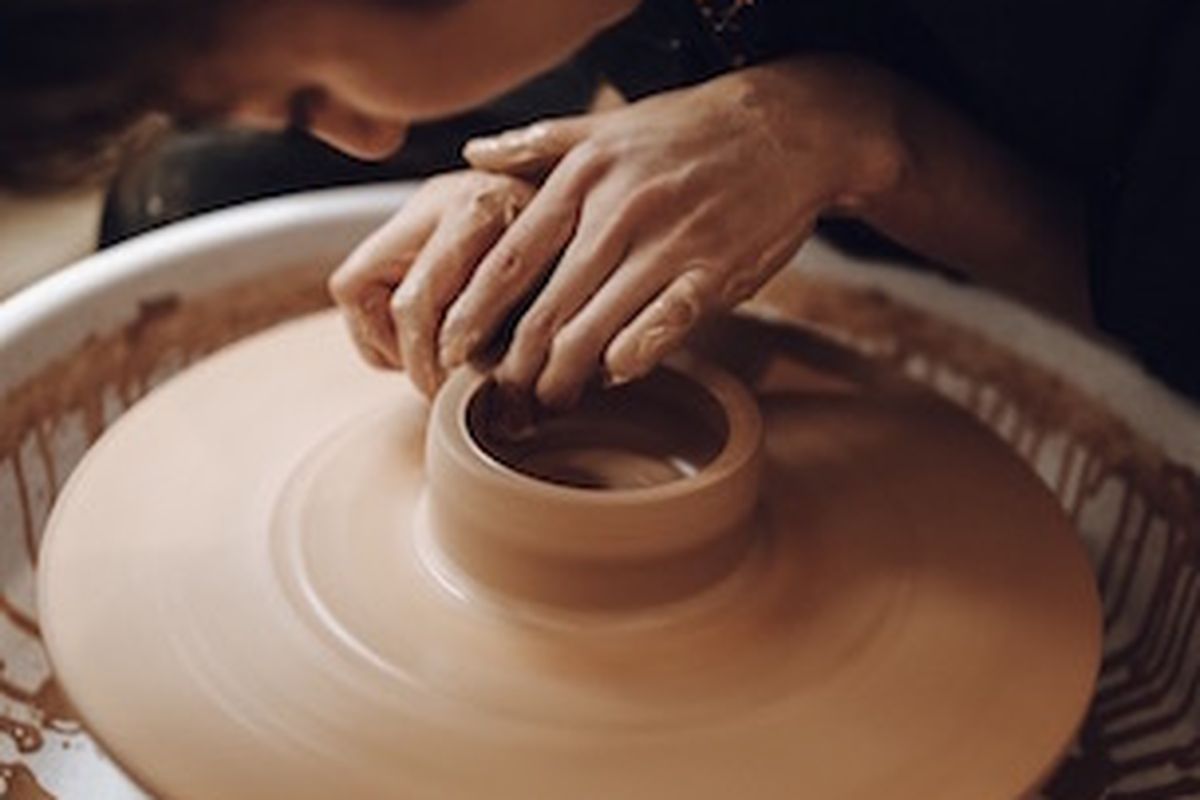 OBJECT SHOP MAKER Q&A 

What is your 'origin story'?! Where did it all start?
With a background in Interior Design, I started dabbling in ceramics in tandem to my design degree. The scale of ceramics drew me in, the tangibility and tactility of pieces. Also how the touch of the maker is immediately imprinted into the clay.
Describe the last thing you made?
My first teapot, which has very long and stout proportions.
What part of the making process do you enjoy the most?
I enjoy the initial step of throwing, it is the most incredible. Taking the earth and creating a functional form that can then be used for generations is such a wondrous thought.
Who should we be following on Instagram? Who are your favourite local makers?
Liz Lau Studio (I have a bias because she's a studio mate), Open Objects (also studio mate,) Seb.Conti, Rachel Farag, Tara Cabonara, and Alana Wilson.
What's next on the horizon for you?
Creating a diversity of works for retail and also exhibition pieces.