Frances Smith Ceramics
Ceramics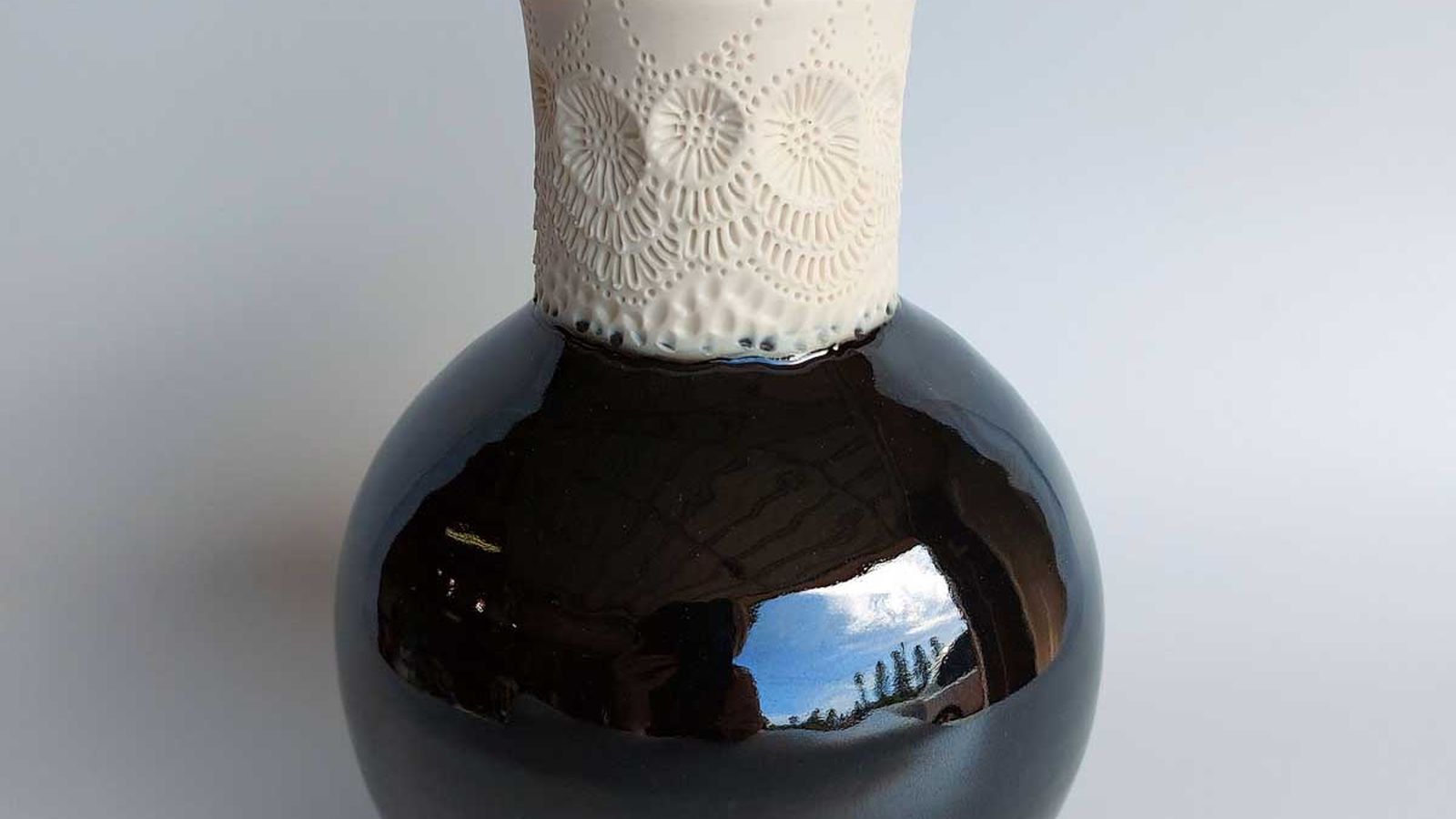 Frances works mainly with porcelain clays which she wheel throws and hand decorates in beautifully simple black line work. Frances also uses bold under-glaze colours in a wood-cut style which she augments with coloured lustres in a third firing. Creating large one-off sculptural pieces which are generally created on the wheel, their shape altered and then finally the surface is incised to produce a sculptural relief. In the past, Frances has created elegant, traditional ceramic forms with the beautiful Celadon and Chun glazes.
Frances creates works that combines well with modern interior design. The pieces range from traditional forms that are both functional and artistic too highly decorated, illustrated ceramics with environmental themes. Frances is also exploring mixed media with basketry and ceramics.
Part of the artist's Barrier Reef environmental series, this vessel is hand-thrown in stunning black porcelain with a carved white porcelain coral border.
These black and white vessels are Frances Smith's response to the choices we must make regarding climate change. Fossil fuels are responsible for endangering vast areas of our environment including the Great Barrier Reef.  The base of the vessels is wheel thrown in black porcelain to represent fossil fuels of all kinds. The top section is wheel formed in Australian Lumina porcelain which is carved in a "coral" theme and polished after the final firing.  Frances strives to make her work both thought provoking and fully functional at the same time.