Frank Ideas
Jewellery and Textiles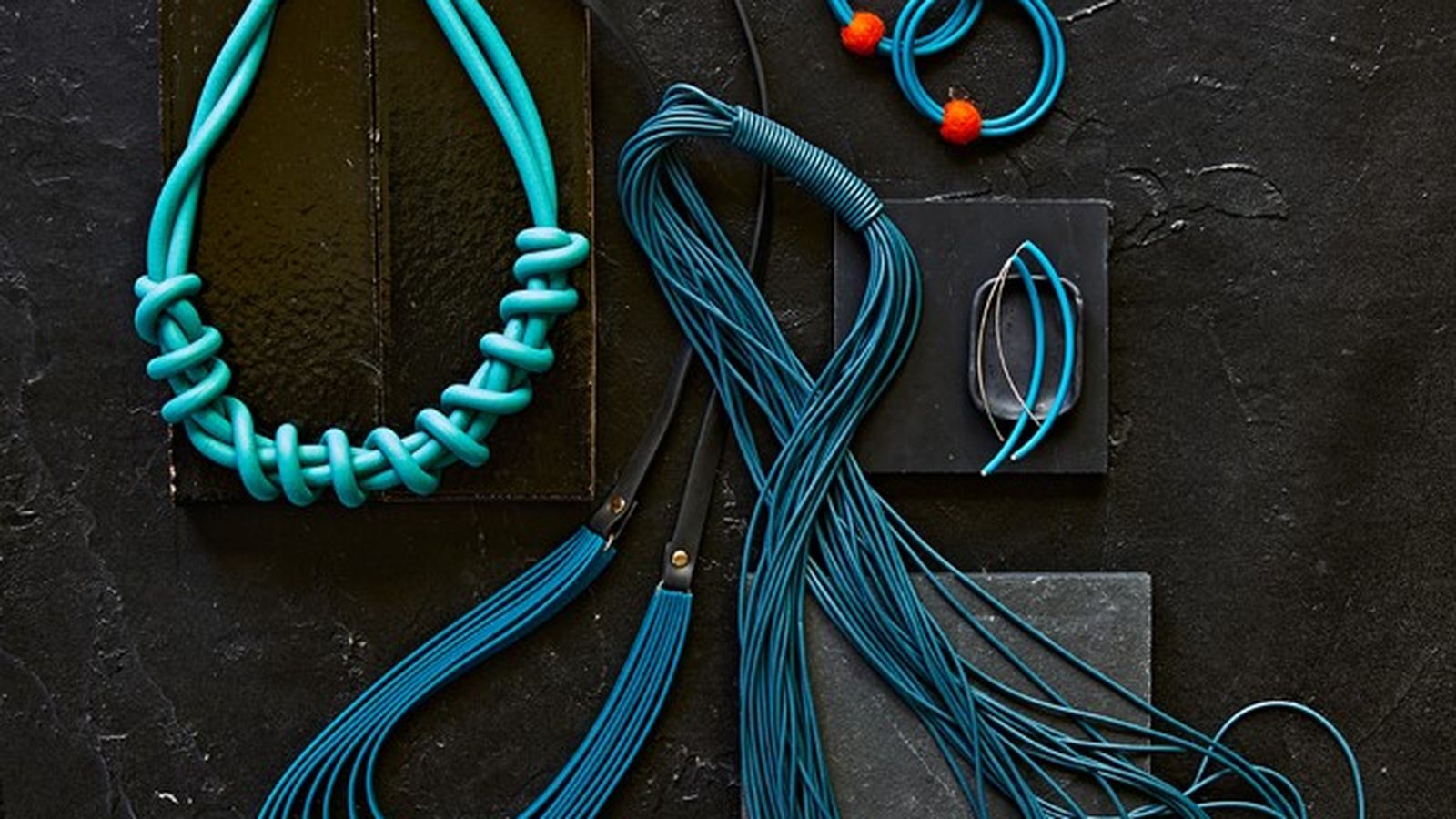 Frank Ideas evolved from Rowan Shaw's previous careers as an actor and a designer. 
Rowan's process has always been material lead, allowing the material to inform the outcome of the design. She uses an eclectic mix of found materials including rubber, felt, textiles, vintage acrylic and plastic, which is then molded, dyed or reinvented to become beautifully wearable.
It is important for Rowan that all of her designs are not only as light as possible but also versatile, non precious and visually striking. Her designs are created to enhance the joy of expressing oneself, not restrict it in any way.
Image Credit: Frank Ideas, Recycled Acrylic and Rubber Jewellery, 2021. Photo: Courtesy of the artist