Froni Binns
Ceramic Jewellery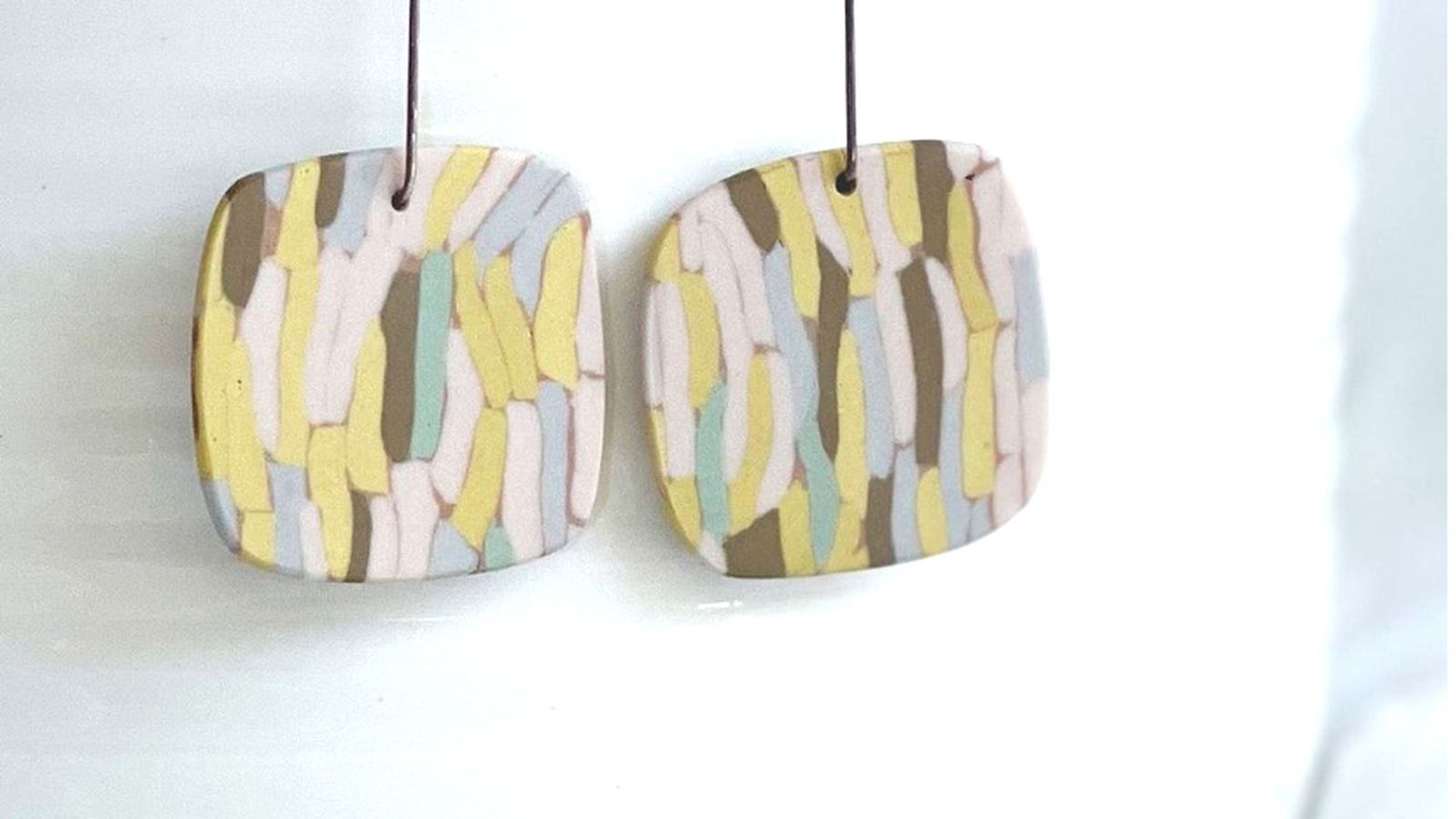 Froni Binns creates small batch porcelain jewellery in her home studio in central Victoria. Returning to making 25 years after studying visual arts (BA Honours in Graphic Investigation) at the ANU, Froni explores colour in the clay body. 
Working predominately with stained porcelain, Froni uses the Nerikomi technique of layering and building solid blocks of coloured porcelain. Inspired by the colour field and geometric abstraction, coloured clay is her way of working directly with tantilising solid 'pure' colour. Her pieces are unglazed to allow the unique visual and tactile properties of the coloured porcelain to remain.
Froni trained in social work (BA Honours Monash University) and has been working in the community sector for the past 20 years. She has also completed studies in product design and various short courses in clay and jewellery making. Caring for her ageing parents for the past 10 years, she re-acquainted herself with making, as a therapy. And somehow has found that 'playing' with colour is addictive.