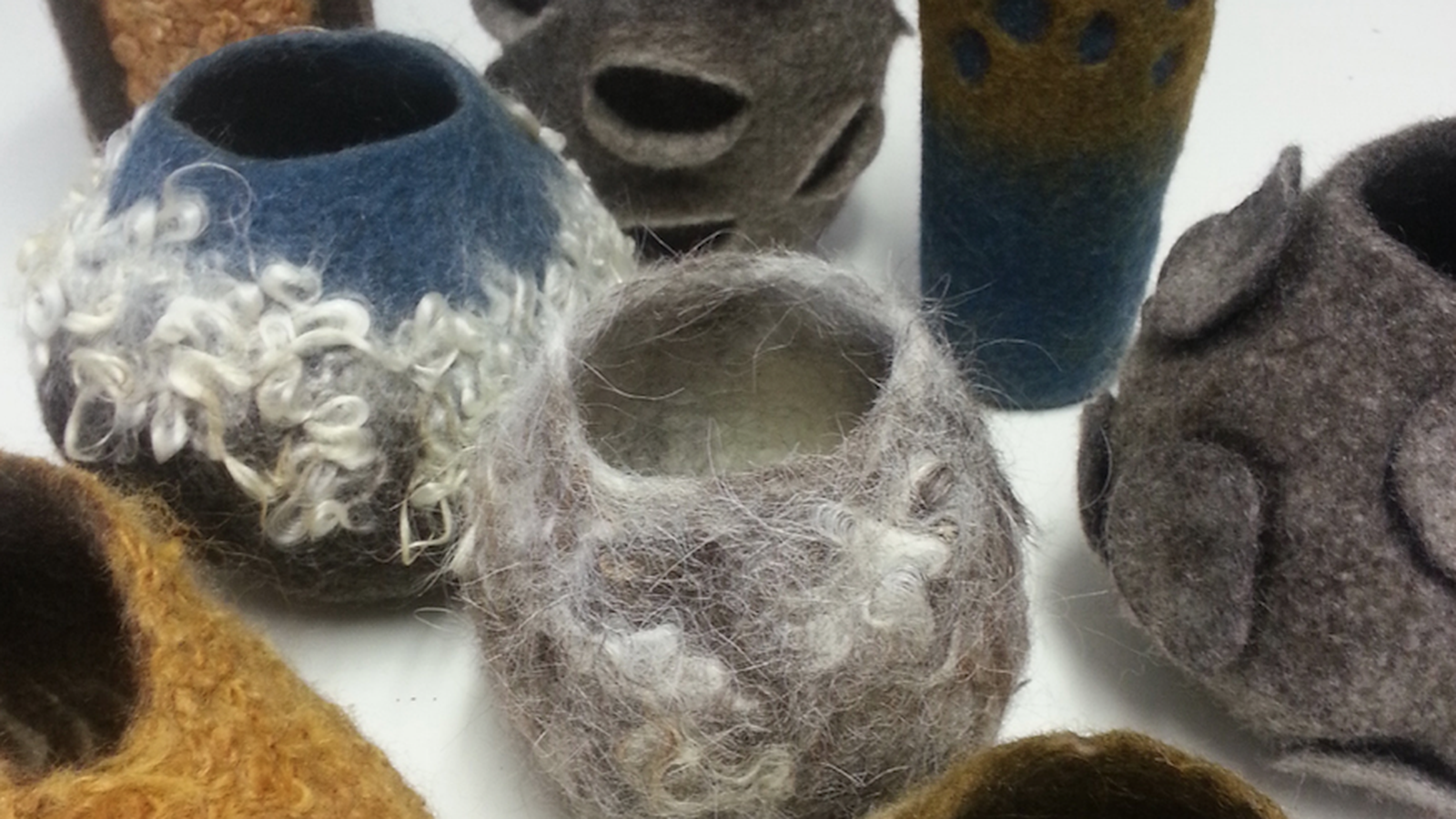 Feltwilde is the work of fibre artist Gillian Brooks, who creates contemporary handmade felt designs and is "mad keen" on textiles.
She attended her first felt-making workshop in 1994 and was immediately struck by wools extraordinary unique properties and handmade felts amazing versatility. 
"Handmade felt is a strange and unique textile. Moisture, heat and friction applied to wool fibres over time creates a versatile and utilitarian fabric which can be adapted to many applications. I am continually surprised, delighted and/or challenged by the seemingly unlimited possibilities of this amazing medium, that a lifetime doesn't feel long enough. By continuing to immerse myself in my craft, make unique works, and teach, I wish to introduce other's to the remarkable and sustainable properties of wool and the ancient craft, with a modern twist, of felt-making.

www.handmadefelt.com.au

Images: Gill Brooks, Vessels. Photo courtesy of the artist; Gill Brooks, Studio portrait. Photo courtesy of the artist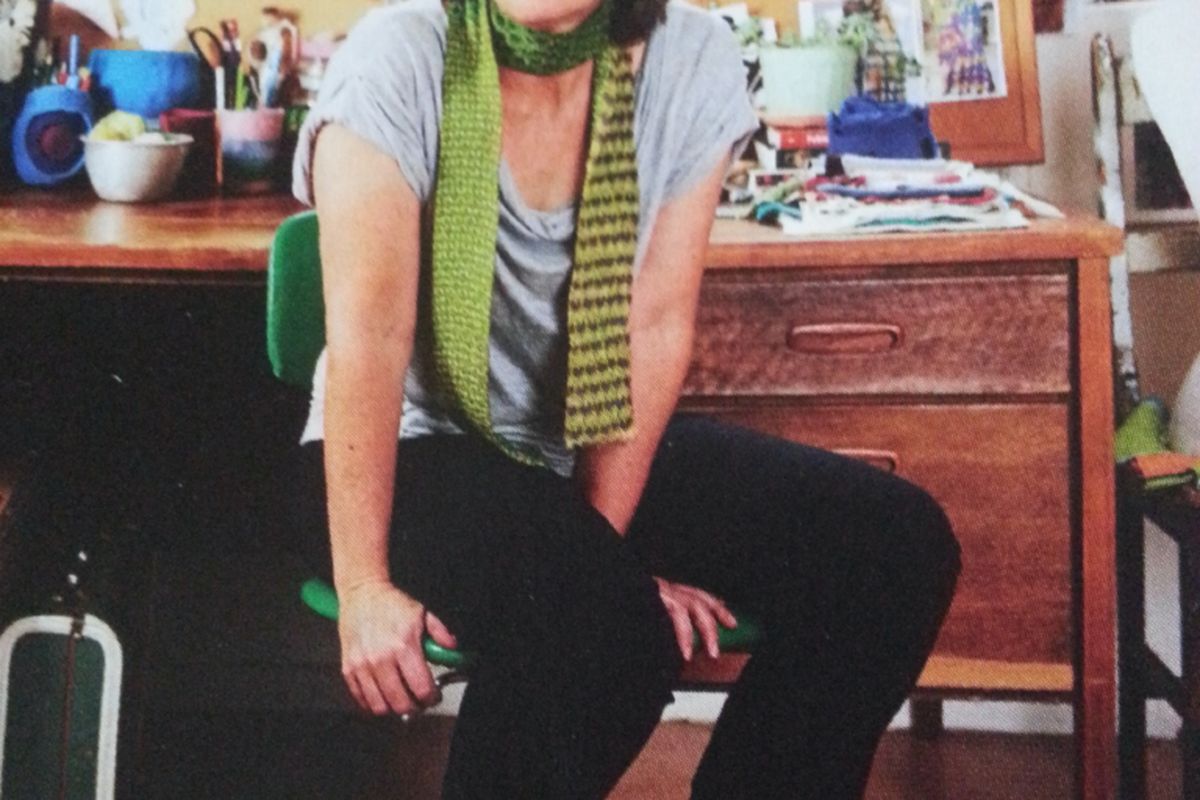 OBJECT SHOP MAKER Q&A

What is your 'origin story'?! Where did it all start?
I have been mad keen on textiles from an early age, dabbling in making clothes for my dolls, macramé, rug-making, weaving, knitting, dyeing, sewing. A true child of the 70's. In 1994 I happened upon an article in a craft magazine about a women in Gerringong teaching 'felt-making' workshops. At the time I was making things out of industrial felt and had no idea you could actually manufacture your own felt. Intrigued, I signed up to do the workshop, and found my medium. It had everything I loved about other textile mediums and none of the things I didn't. I was immediately hooked!! I loved the process, the versatility, the raw materials, it's history, it's eco-cred and it still intrigues and inspires me, some 20 odd years later.
What part of the making process do you enjoy the most? 
I love the designing process, sorting through the different wools and thinking about what will work best for the piece but I also find the laying out and the felting process quite meditative and good for calming a sometimes frazzled mind.
Who should we be following on Instagram? Who are your favourite local makers?@sepiasiren @nicolejakins_artist @sorayaartis @emma_peters_textiles @romana_tos @fionaroderickprintmaker