Grace Hummerston
Jewellery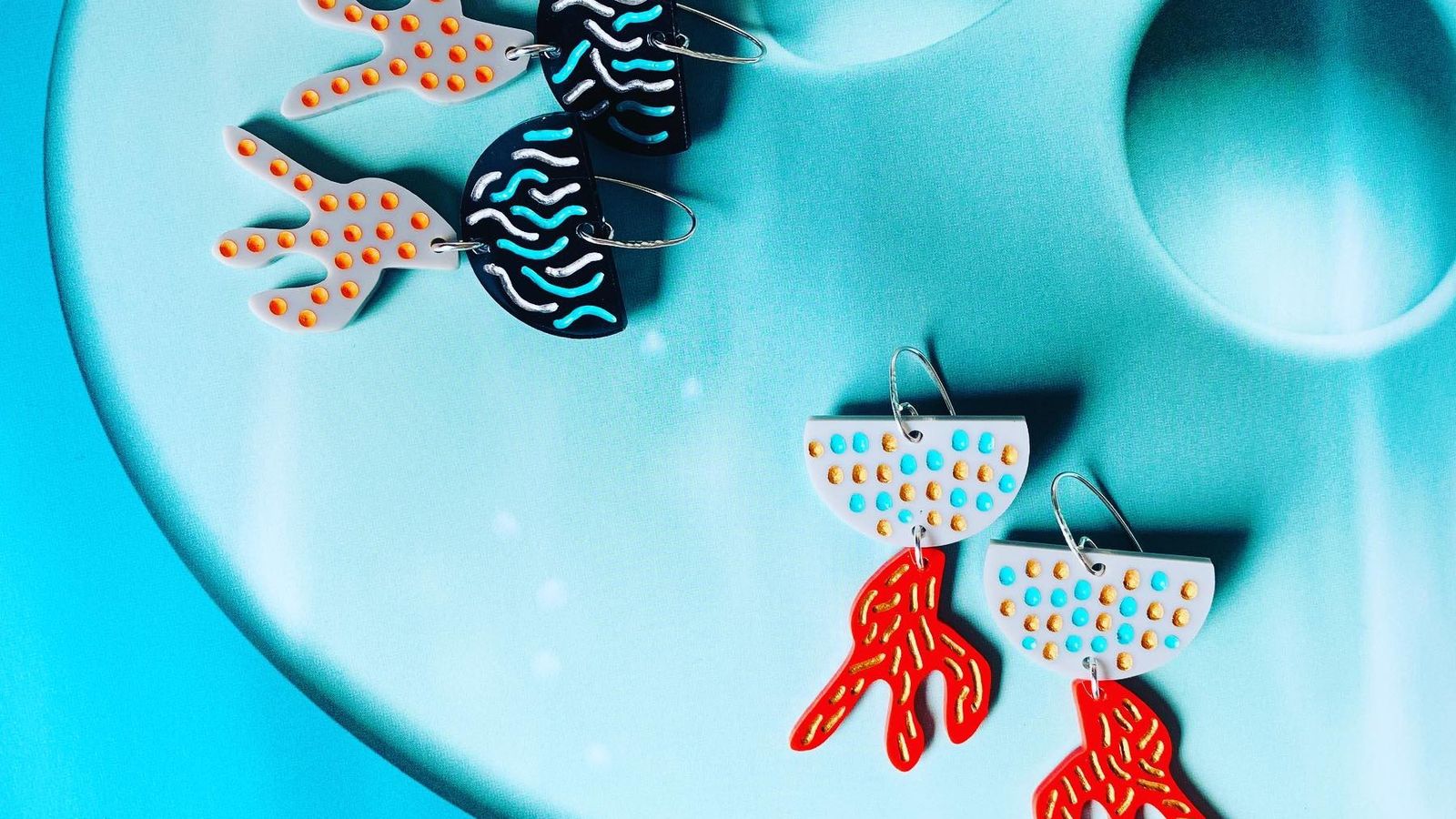 Grace Hummerston is a jewellery designer and maker from Perth, Western Australia. Her work predominantly consists of super bright, translucent and high key colour acrylic shapes which are all one-off designed, hand etched and painted unique pieces. Grace's work draws inspiration from 1970's and 1980's fashion, culture and design aesthetics. Fun and spontaneity are at the heart of her work with big, bold and fun shapes, pattern, bright colour and unique statement pieces.
www.instagram.com/grace_hummerston

Image: Grace Hummerston, Squid Candy earrings, 2019. Photo courtesy of the artist; Grace Hummerston, Portrait. Photo: Louis Moncrieff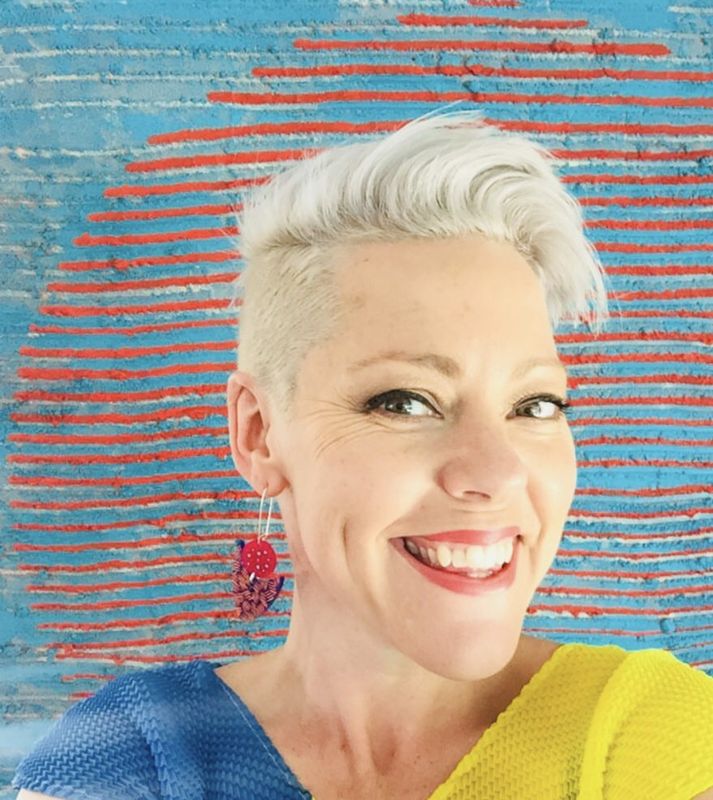 OBJECT SHOP MAKER Q&A

What is your 'origin story'?! Where did it all start?
The desire to design and make jewellery came from a passion of self expression and the exploration of objects that can be worn. From fashion, I moved to textiles and then moved into Art and Jewellery. I have a full time practice out of my studio in the city where I create one off, unique statement pieces which pop with colour.

Describe the last thing you made?
Today I made a collection for the Object Shop!!! .....which were all hand painted, super bright and fun earrings.

What part of the making process do you enjoy the most?
I have so much fun with the design process of my practice- I indulge in the flow of creativity and allow myself to play and create pieces which are all unique. Colour brings so much joy and inspiration to my everyday practice.
Who should we be following on Instagram? Who are your favourite local makers?
Bethamylinton_silversmith pipnpop contosfox Lizlpayne 
What's next on the horizon for you?
Where do I begin? I'm pushing towards hitting the streets both over East and internationally with loads of explosive colour to bring self expression and fun alive.