Helen Shin Ceramics
Ceramics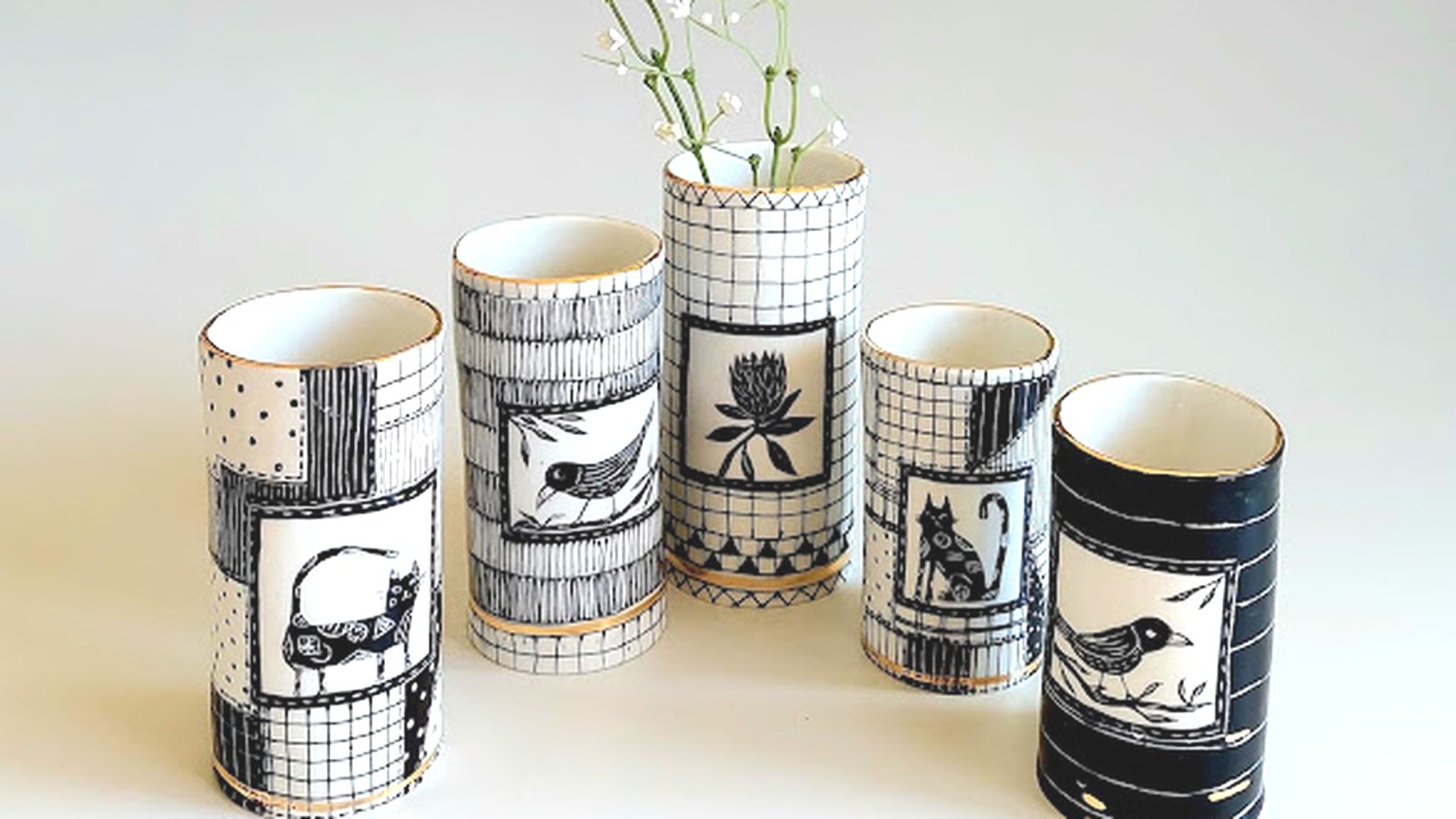 Helen Shin is a ceramic artist working in Sydney Australia.
She prefers modern ceramics and contemporary art styles. When she sees line drawings from other contemporary artists, it catches her eye and inspires her ceramic pieces. Helen started drawing textile designs on to her ceramics a few years ago.
Helen gets inspiration from the surrounding environment which is reflected back in her art work. Nature is a common influence in the lives of artists, and the same is true for her. The things she sees from her backyard: birds, rabbits, cats and dogs and from a love of bush walking and valuing nature, flora and fauna and manmade objects.
Her work mimics hand-stitched patterns with her own unique design on her clay work. It is her hope that her art ceramic pieces evoke happy and joyful feelings that she can share with other people through her own handmade designs.