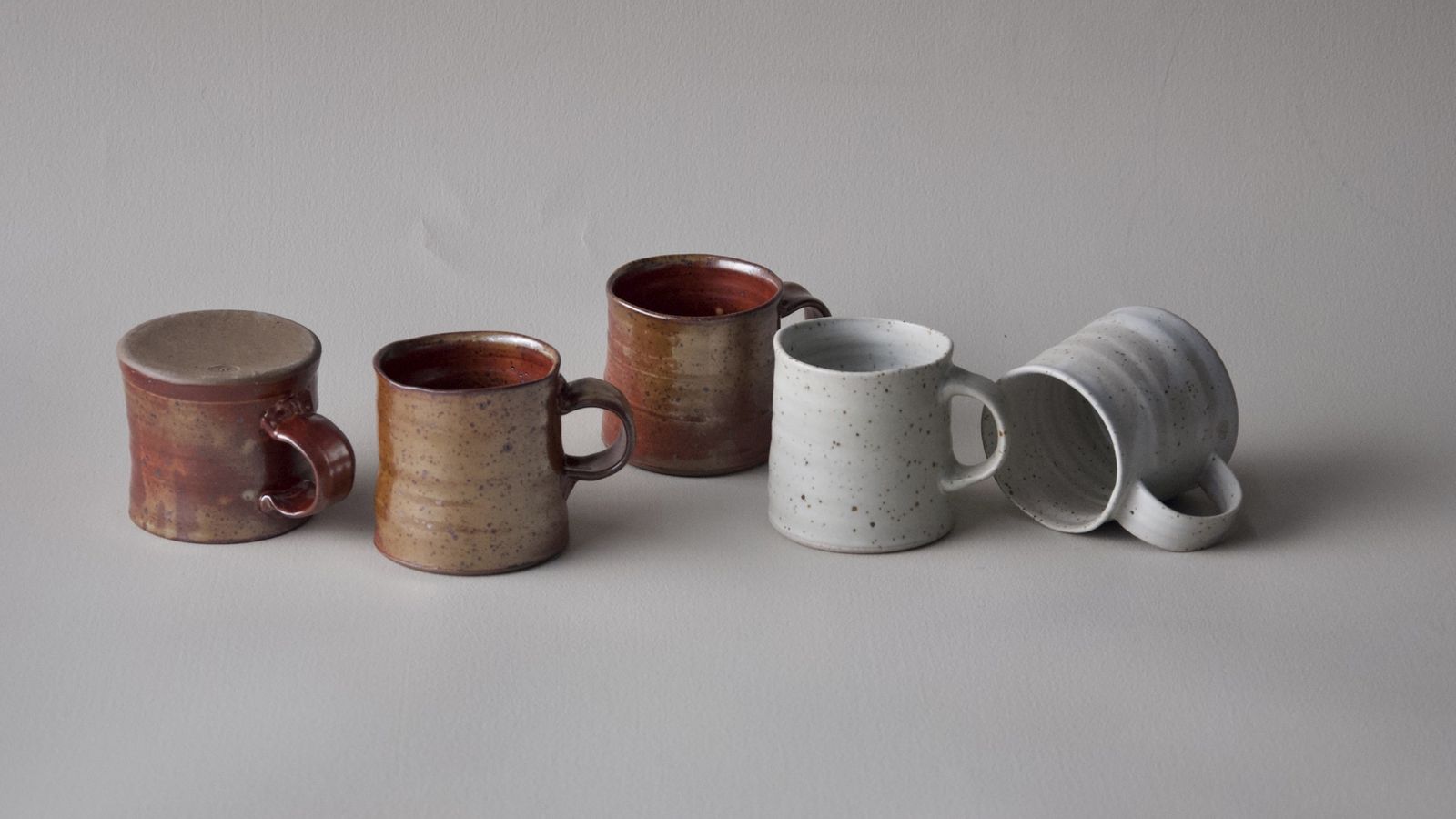 Jeannine Hendy was first introduced to clay when she was quite young, but she wasn't able to truly engage with the medium until much, much later. After a career in the health sector, an opportunity came to take take a wheel forming class and uncover her long held 'love of pots'.
Needing further technical and design process skills, Jeannine completed a Diploma of Ceramics in 2012. After receiving an 'Excellence in Ceramics' Award in 2013, she was encouraged to begin her own creative practice by establishing her current home studio. 
The focus of Jeannine's work is about making quality, handcrafted vessels for daily use and exploring the relationship we develop with these forms. She sees these items as unique to each individual, from a functional, visual and tactile sense, helping to inform her creative process.
Using mostly wheel forming techniques and some hand building, Jeannine's work is reduction fired in a gas kiln to 1285 degrees Celcius. Her form design and surface treatments are also influenced by her exploration of materials, landscape and the very elemental process of making with clay.
Image Credit: Jeannine Hendy, Ceramic Mugs, 2021. Photo: Courtesy of the artist