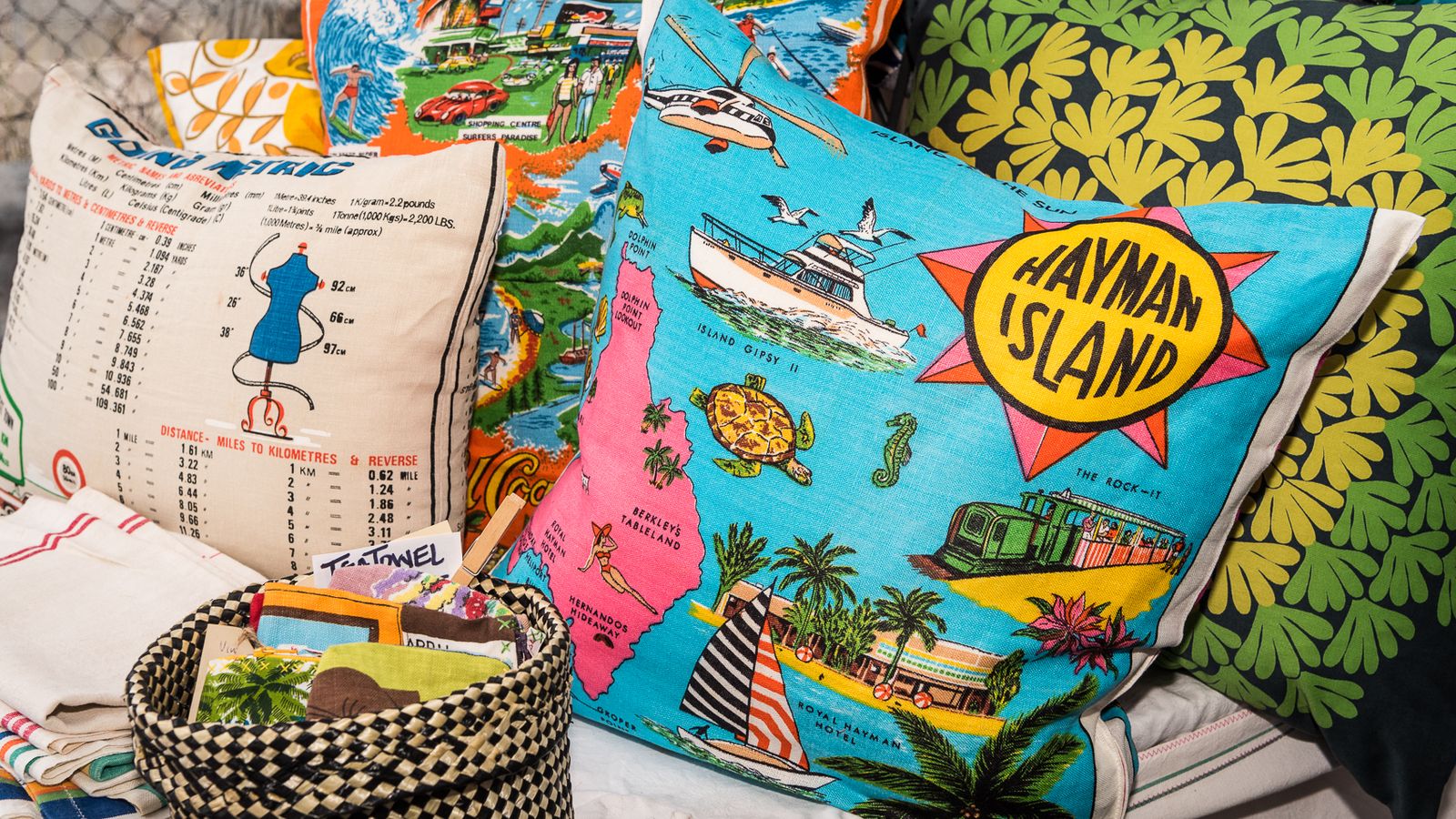 Jude Love is a seamstress, sewing teacher, graphic designer, web developer and teatowelist who has always loved the sweet graphics of Australian domestic linens.

Love makes homewares from original vintage linen teatowels, shining light on these lovely artworks. Rather than having them stored in linen cupboards, she repurposes the teatowels into modern cushion covers, shopping bags and clothing details - celebrating Australian culture and domestic life.
Image: Love and West, Vintage teatowel cushions, 2018. Photo: Rhiannon Hopley; Jude Love, Love and West studio portrait. Photo: Michael Wee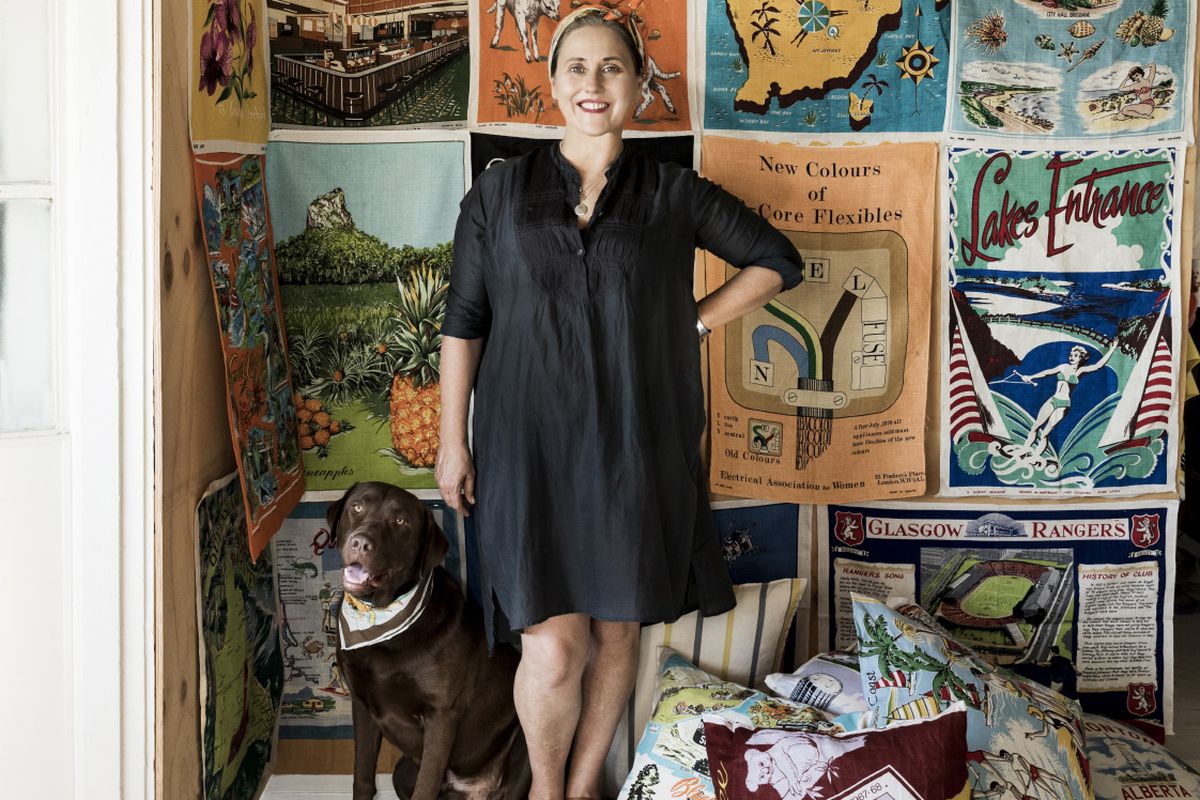 OBJECT SHOP MAKER Q&A

What is your 'origin story'?! Where did it all start?
LOVE AND WEST came about through the friendship of Judith LOVE, ANDrea Healy and Caroline WEST, 3 graphic designers who share a love of vintage collection.
Shining a light on vintage teatowels, especially the charming souvenir teatowels our mothers would collect, has been a magical experience. They never fail to make me smile: the richness of colours, the range of illustration from the deftly detailed to the ridiculously bad, it's a domestic art form that deserves a wider gaze.
Describe the last thing you made? 


A tote bag for my sister, who lives in northern NSW. I've used a Gold coast teatowel repurposed for quick shopping trips, featuring glamorous models, the belle mode and a dolphin who looks like he's on a downward spiral of high life on the Goldie.
Who should we be following on Instagram? Who are your favourite local makers?


Ari Jewellery @ariathans and Megan Morton @meganmorton
Tell us about your dream project ambitions?! 


I would love to produce a new range of linens, an homage to the typography of classic 1950s-70s Australiana, with modern illustrations.
What is your favourite spot in Sydney and why? 


The Malabar headland - where the wind blows away the cobwebs and the sandstone is immensely beautiful and you can look out across the vast sea for miles.