Nicola Knackstredt
Jewellery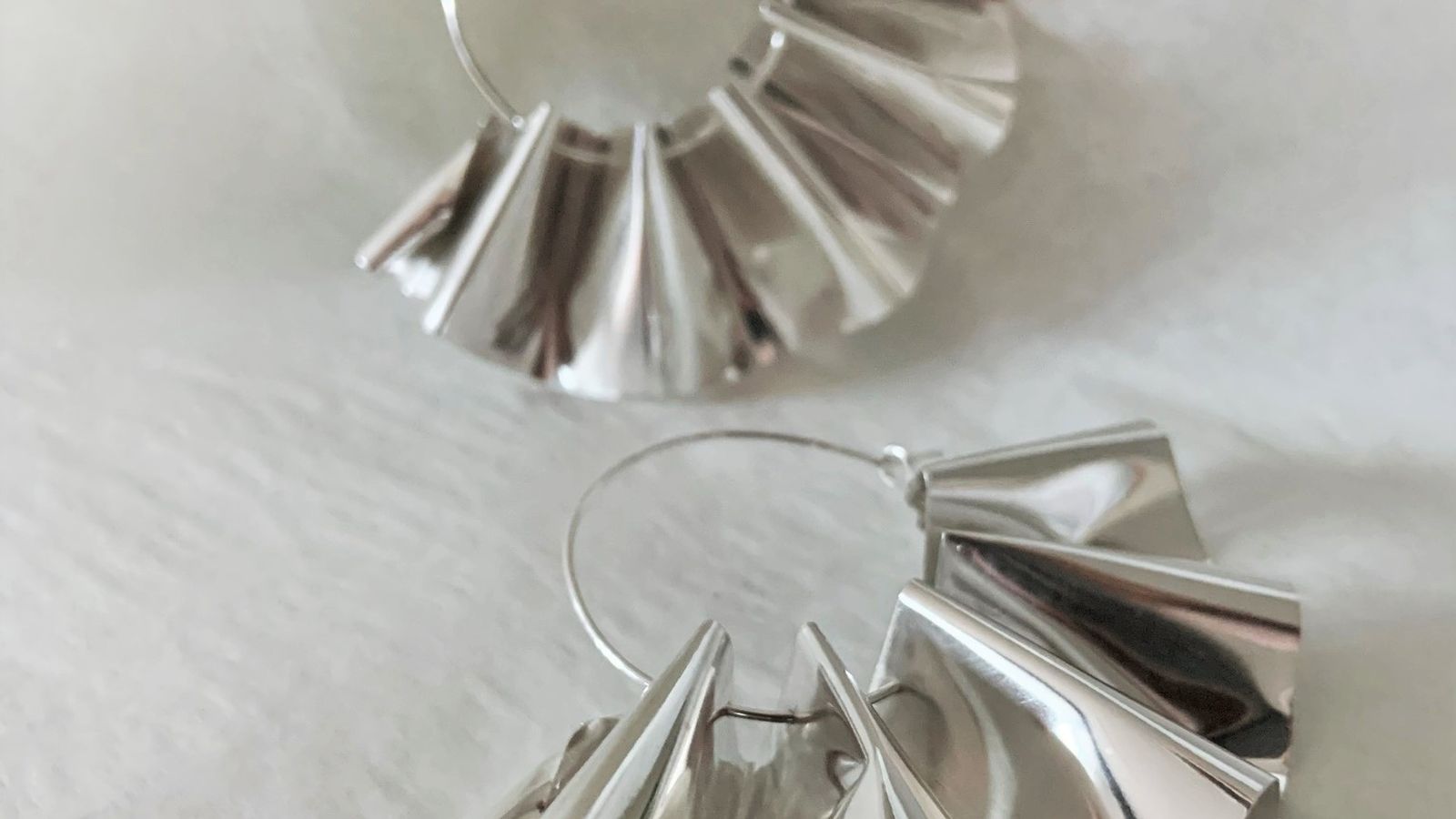 Nicola Knackstredt created jewellery for herself, friends and family from an early age.
As an adult, Nicola discovered silversmithing, and stepped away from a career as a human rights lawyer to pursue this interest. Nicola studied Gold & Silversmithing at the Australian National University in Canberra, where she was recognised for excellence in gold and silversmithing in her first year of studies.
Nicola has since turned this interest into a business, and a big part of her brand and ethos is to be as environmentally and ethically conscious as the materials she uses will allow. This approach is informed by her former life as a human rights lawyer where she worked on matters ranging from supply chain transparency, business and human rights, to human rights and the environment.
www.nicolaknackstredtjewellery.com
Image Credit: Nicola Knackstredt Jewellery, Fabric Collection Fine Silver Hoop Earrings, 2021. Photo: Courtesy of the artist.