Scoops Design
Cards and Jewellery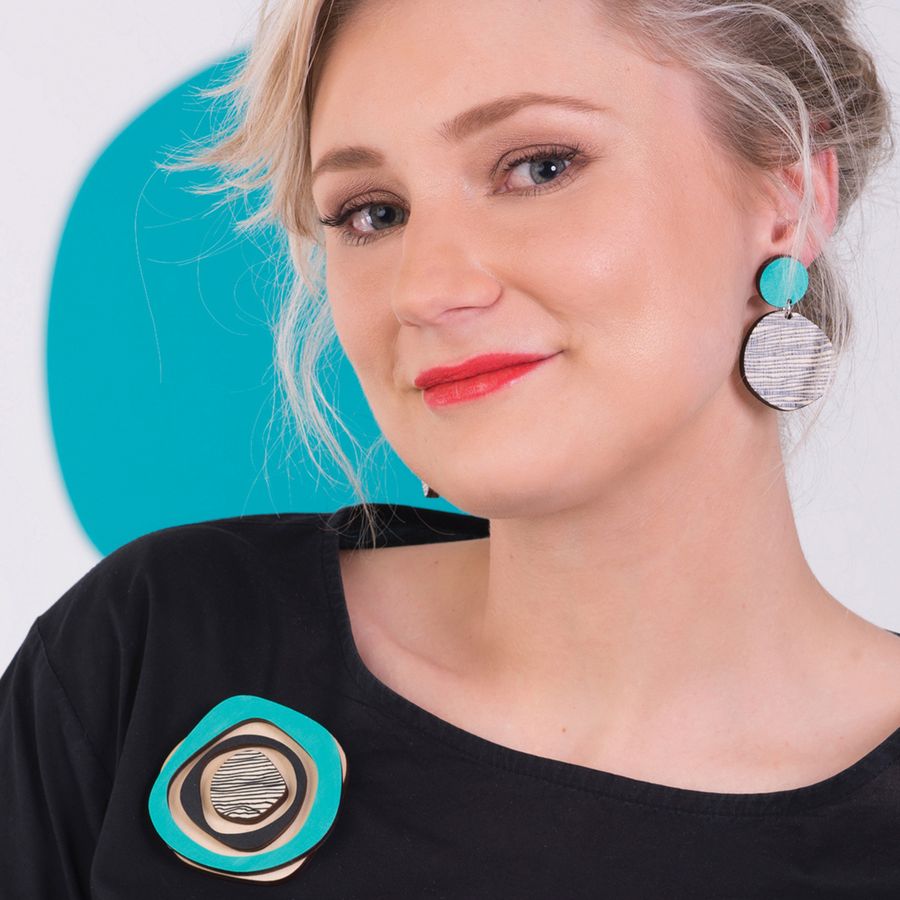 Scoops Design is the invention of art director Sophie Cooper (S Cooper = Scooper = Scoops).
All of Scoops Design products are limited edition, handmade and based on a love of geometric shapes, colour and form that Sophie has developed since early childhood.
Image: Scoops Design, Brooch and earrings. Photo: Lee Anne Cooper. Model: Erin Turner; Sophie Cooper, Portrait. Photo: Robert Cooper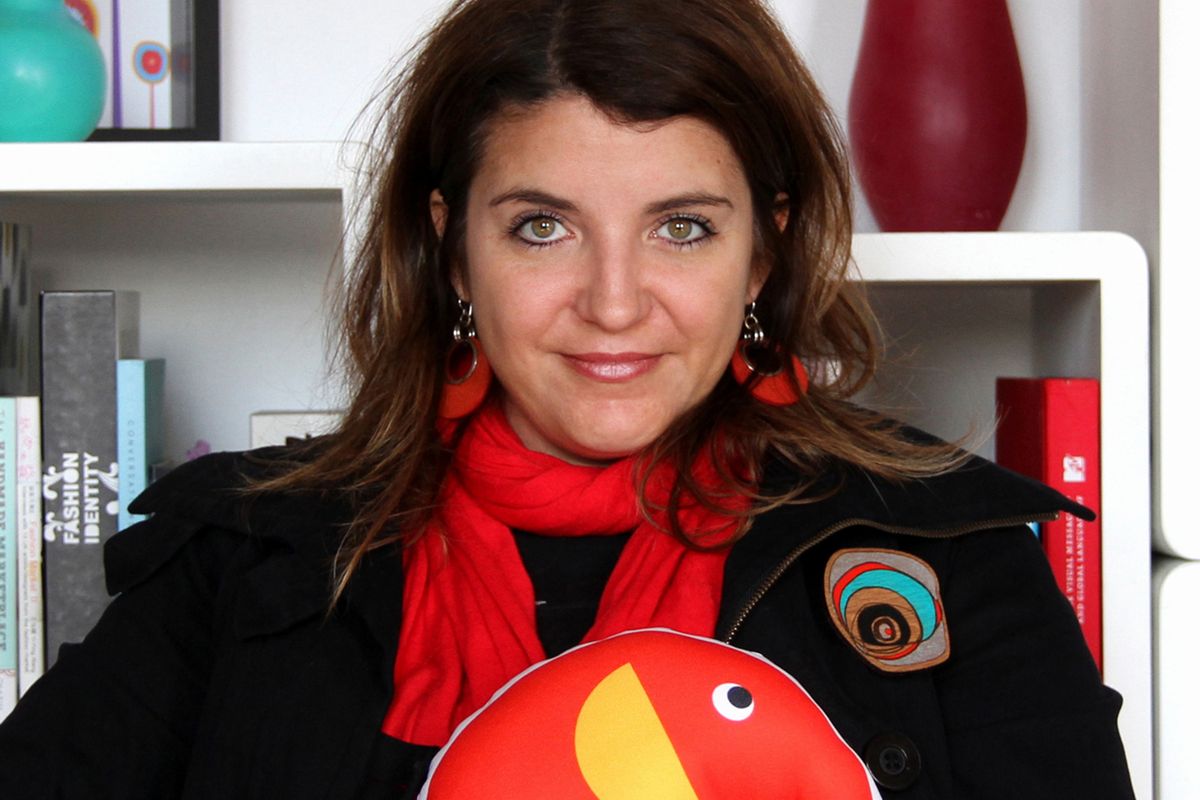 OBJECT SHOP MAKER Q&A

What is your 'origin story'?! Where did it all start?
I started designing brooches initially as presents for friends and as a way of relaxing from a stressful job in television (Network Art Director). After repeatedly being questioned by strangers about the designs I started making them for shops and galleries. The National Galley of Victoria commissioned me to make a series of brooches for the Salvador Dali exhibition in 2009 and it has grown from there. In 2010 after 16 years of working in the corporate world of broadcast design, I left my job to follow my dream and work on Scoops Design full time.
Describe the last thing you made? 
Colourful statement earrings! I never just make one thing at a time- there are always lots on the go.
What part of the making process do you enjoy the most? 
The best part of the process is the designing - that can be on the computer working on illustrations for cards or playing with shapes and colours to make jewellery pieces.
Who should we be following on Instagram? Who are your favourite local makers?
My favourite local makers are Luisa from Madge Clothing (@madge_goods). We have been friends since working at Foxtel a very long time ago and she design beautiful patterned clothing.
What's next on the horizon for you?
The 2019/ 2020 jewellery collections