Siân Boucherd
Fibre Artist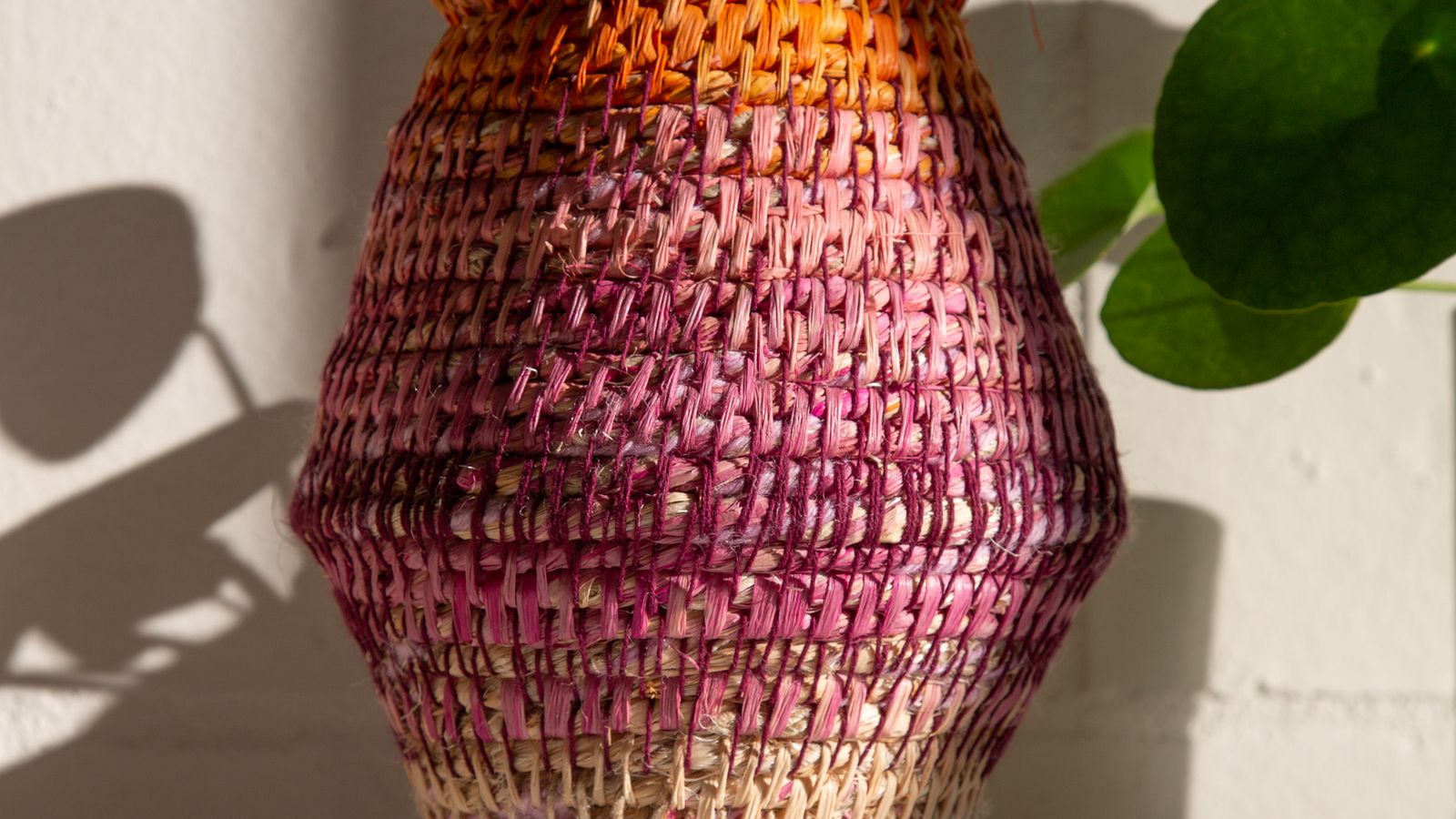 Siân Boucherd was born in rural Western Australia in 1983. Through the use of natural fibres such as sisal, jute and wool Boucherd creates meticulously hand crafted vessels by way of a coiling basketry technique.
Currently making Perth home, Boucherd takes her cues from nature's architecture; formations such as pods, nests, cocoons and the unique striations that make up Western Australia's ancient geology.
Following the completion of her Art and Design Degree in 2007, Boucherd pursued a curatorial practice in London. During this period she worked within gallery contexts as well as site specifically in the natural environment. A return to Australia in 2012 saw her return to the studio where Boucherd's interest in nature manifests in her woven works.
Image Credit: Siân Boucherd, Woven Vessel, 2020. Photo: Courtesy of the artist.