Sultana Shamshi
Jewellery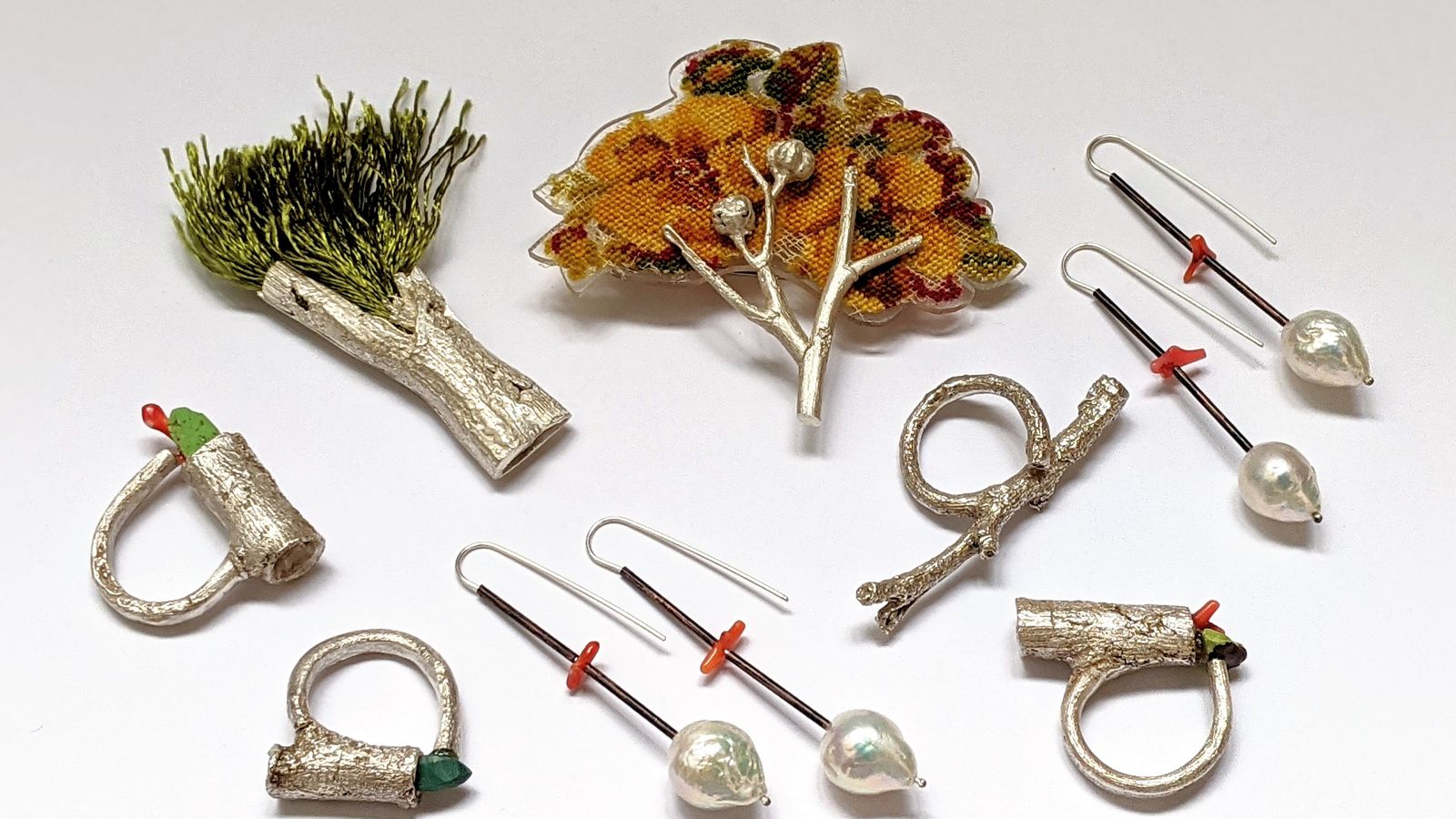 Sultana Shamshi creates work drawn from the landscape she lives in. The flora and fauna, the colours of the land and the sea, all manifest in her jewellery in different ways.

Sultana uses precious and non precious metals and stones, detritus of everyday living, wood, seeds and organic materials. All objects have a voice which Sultana tries to hear so that she can be true to their story.
Image Credit: Sultana Shamshi, Tree Brooches and Rings, 2020. Photo: Courtesy of the artist.