Tapestry Girl
Greeting Cards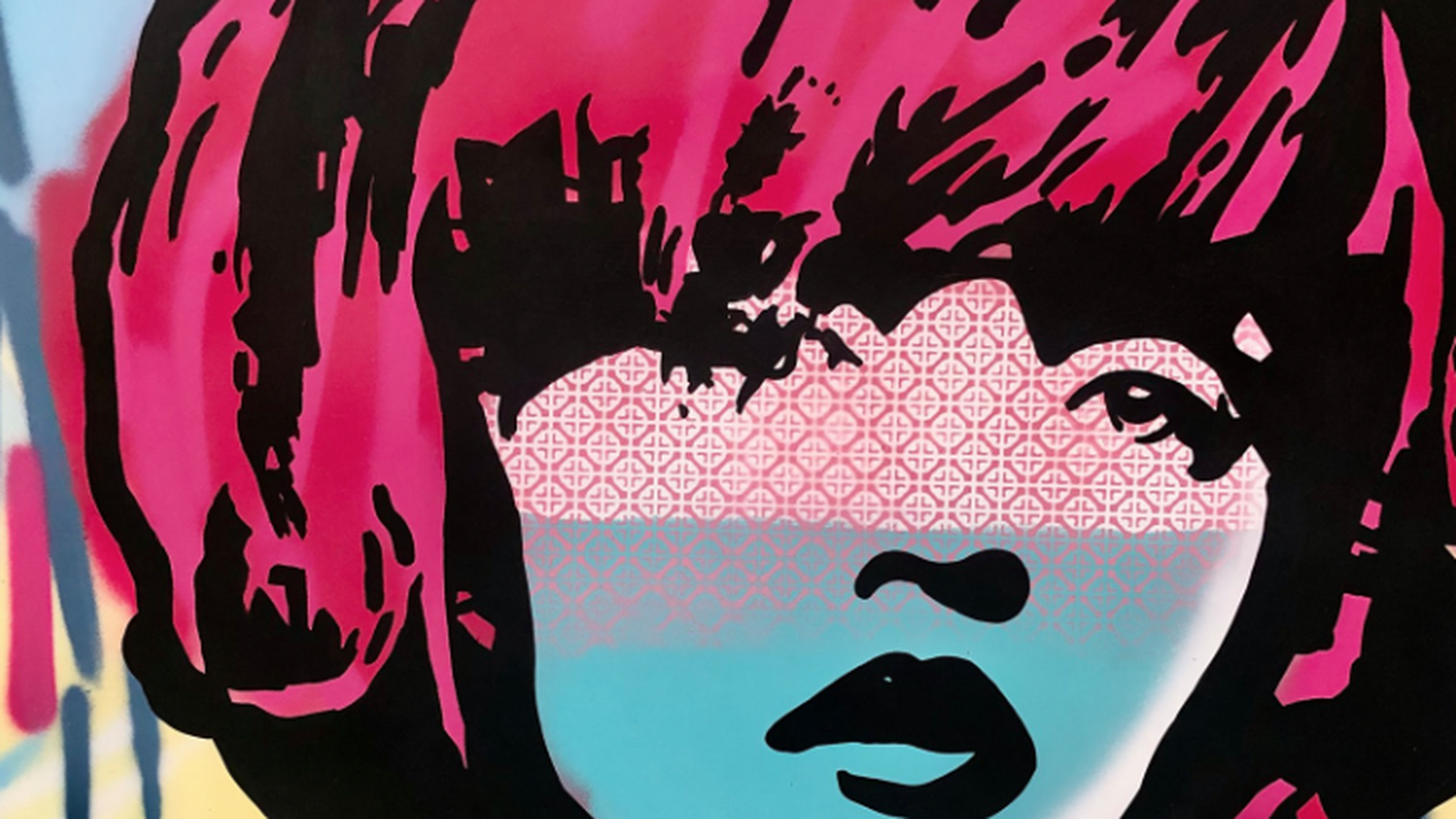 Using tools of domesticity, artist Niki McDonald depicts urban life through her modern needlepoint tapestries. The colours and shapes of the city streets inspire and empower the urban women she expresses in wool, as she imbues them all with a sense of sass and individuality. Niki is interested in the contrast of urban life balanced with the pace of needlepoint tapestry.

"I'm inspired by the ephemeral and drawn to the mechanical nature of my textile arts practice. Within the repetition and toiling is a space that allows me to connect with my intuition and inspires me beyond the daily grind. The repetition of the tapestry stitches echoes the pixels in digital work."
Greeting cards of Niki's tapestry work can be found in store at Object Shop.
tapestrygirl.com


Images: Tapestry Girl, Greeting Card detail. Photo courtesy of the artist; Niki McDonald with her work at ADC Makers Market, 2018. Photo courtesy of the artist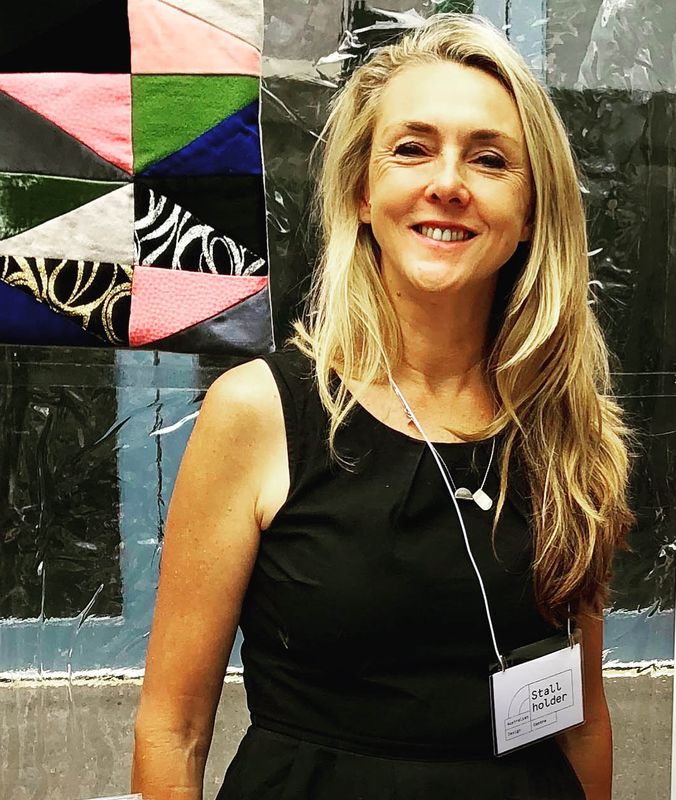 OBJECT SHOP MAKER Q&A

What is your 'origin story'?! Where did it all start?
Creativity was with me from the beginning and I began to give it form from as young as I can remember. As I became more conscious of being in the world, I began to see my art as an extension of myself and it reflects the sum total of my experiences. Curiosity continued to call out and I went to University and studied art. I majored in textiles which I used as a medium to explore, evaluate and express. The art school was based on the Bauhaus method and so I was also introduced to painting, collage, printmaking and sculpture to strengthen my core subject. After having my children, textile art in the form of needle point tapestry took over completely. I needed a clean, portable art form that required no studio and could accompany me to all my kids' activities. I spent hours sewing while they did swimming classes, kicked a ball, attended birthday parties or played in the park. All the activities turned into perfect opportunities for me to create. Since that day I have found the capacity, space and time to create.
Describe the last thing you made?
My art practice has continued to evolve as I experiment. The constant is that I'm using the tools and techniques of domesticity to capture the places, faces and attitudes of our urban landscape and make it permanent with wool. The last piece I created, 'Courage, is not a lack of fear', came about because I wanted to break the rules of tradition. I used the needlepoint tapestry half cross stitch on pegboard, which traditionally holds the tools of the trade. I spray painted the back ground then used the half cross to give layering and detail. Its 1200x900cm and I'm very happy with it.  I've used the colours and shapes from our streets to empower our urban women and give them strength, sass and individuality. It's about embracing it all with courage, industriousness and creativity.
What part of the making process do you enjoy the most?
For each piece I start by taking photos of our vibrant and ephemeral urban landscape and I use them as inspiration to paint the tapestry canvases. I paint strong images of women's faces over the backgrounds and allow the colours to show through. I am drawn to colour, ply and texture and seek the wool that will best represent my intention. I try to limit my colours to around six and bring the image together with key black lines. Sometimes I use the repetition of the half cross stitch to emulate the pixilation in dot matrix and at other times I try to create a more chaotic experience by changing the cross stitch size. When everything is sorted I pack my wool, needle and painted tapestry canvas in my bag and sew where ever I go. Each stage is unique and essential to the final piece but I have to say that the stitching is my favourite bit.
Who should we be following on Instagram? Who are your favourite local makers?
Seed Stitch Collective, Alana Clifton, Emma Peters, Soraya Abidin, Suzanne Davey and Sky Carter and Kylie Walsh
What's next on the horizon for you?
2018 is a year of entering prizes for me. I've been exhibiting and will continue but feel like I need to cast my net a little further and invite more people to see my work. I'm also excited to be part of the Seed Stitch Contemporary Textile Award.