Upcycled Glassware
Glassware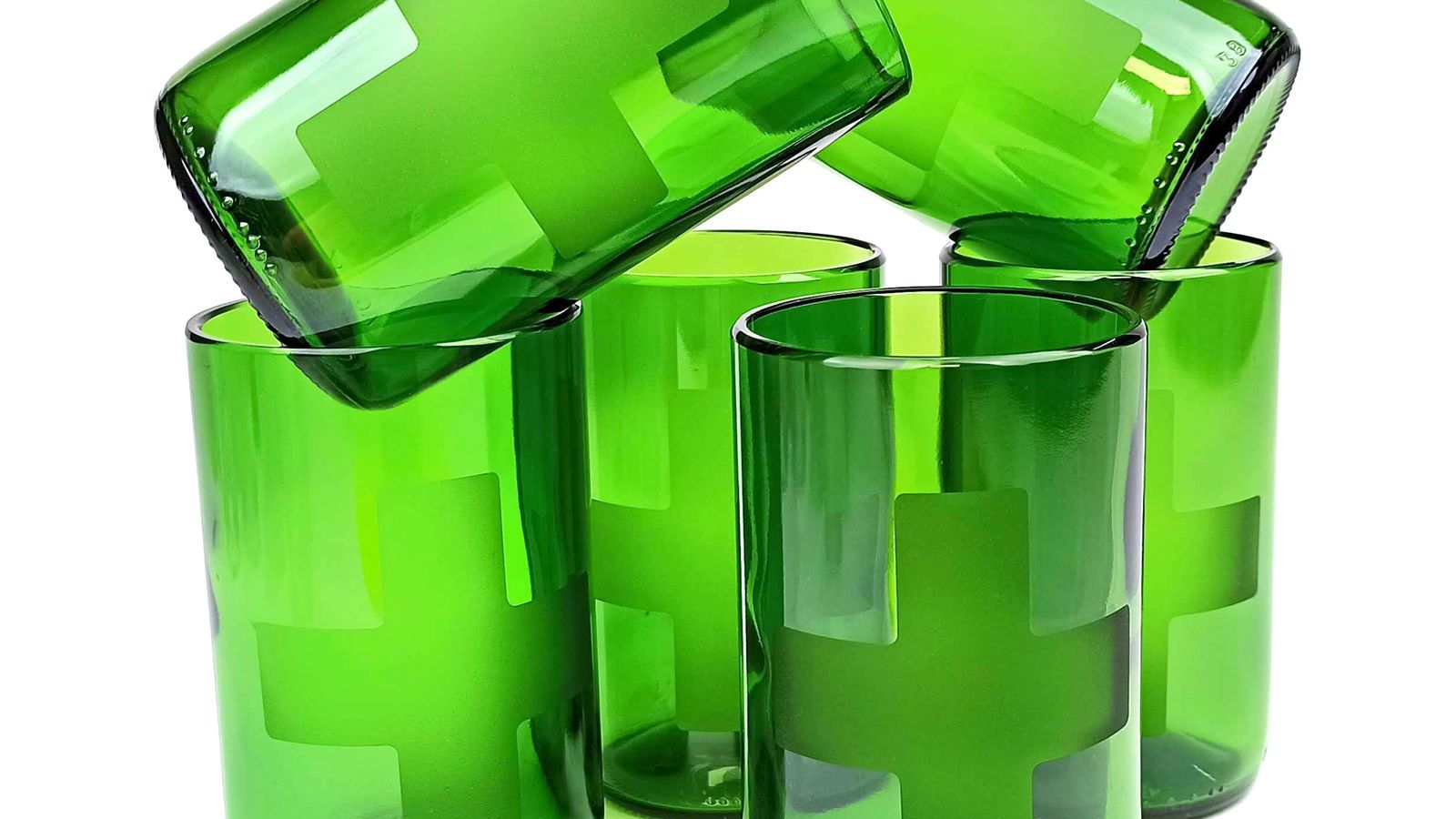 Upcycled Glassware was founded by Tanya Reinli, a multidisciplinary artist working in sculpture, painting and glass. She uses a process-driven, playful approach to surfaces, objects and space, combining found and manufactured objects in artworks that explore modernist aesthetics.
After completing a Bachelor of Visual Arts with Honours at Sydney College of the Arts in 2019, Tanya founded the glass studio 'Upcycled Glass' with the aim of using sustainable practices to create unique tableware and objects from glass bottles once destined for landfill.
Tanya's beautiful glassware and object design is achieved using innovative processes that give quotidian and industrial materials a second life. Even the machines on which her artworks and glassware are made were purchased second-hand and refurbished or built entirely from scratch using recycled parts from old washing machines or other appliances.
This philosophy of sustainability underpins all aspects of Tanya's practice in which she transforms waste products into both functional and innovative artworks.
Tanya has been a finalist and award winner in several national and international competitions including the 2013 Waverley Art Prize (winner, Printmaking award), 2020 Pilchuck Glass School Scholarship Award, Washington, USA (recipient), 2020 National Emerging Art Glass Prize (finalist), 2020 Belle Art Start AGNSW (finalist), and the 2021 Stanthorpe Art Prize (finalist).
Image Credit: Upcycled Glassware, Green Cross Glass Tumblers, 2021. Photo: Courtesy of the artist