War On Waste Weekly (WOWW)
Hand-Made Soaps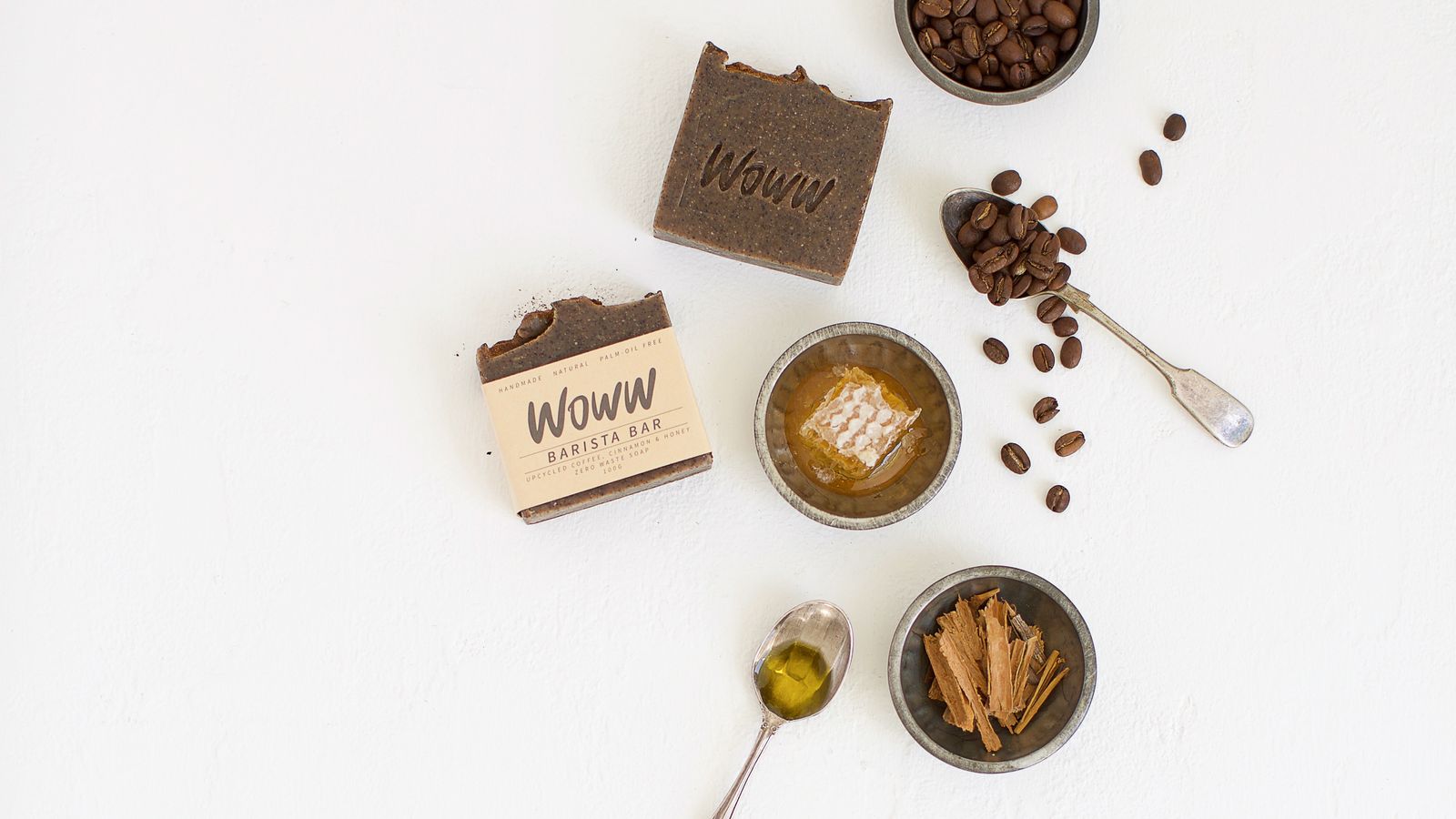 WOWW: War On Waste Weekly was created by Sydney Waste Warrior Helen Barry, a print journalist turned eco blogger and Zero Waste soapmaker.
Reducing plastic waste is her passion! Making bar soap began as a way to banish plastic bottles from her family home. She now shares her handmade, small-batch palm-oil free soap with others, through her online shop, at local markets and eco-minded cafes and shops.
WOWW soap is made the traditional way using all-natural, plant-based ingredients, Australian clays and essential oils with no nasty detergents or synthetics. All WOWW packaging is plastic-free and compostable.
Image Credit: Helen Barry, Barista Bar Ingredients, 2020. Photo: Lyn McCreanor.