Elliat Rich and James B Young
Elbowrkshp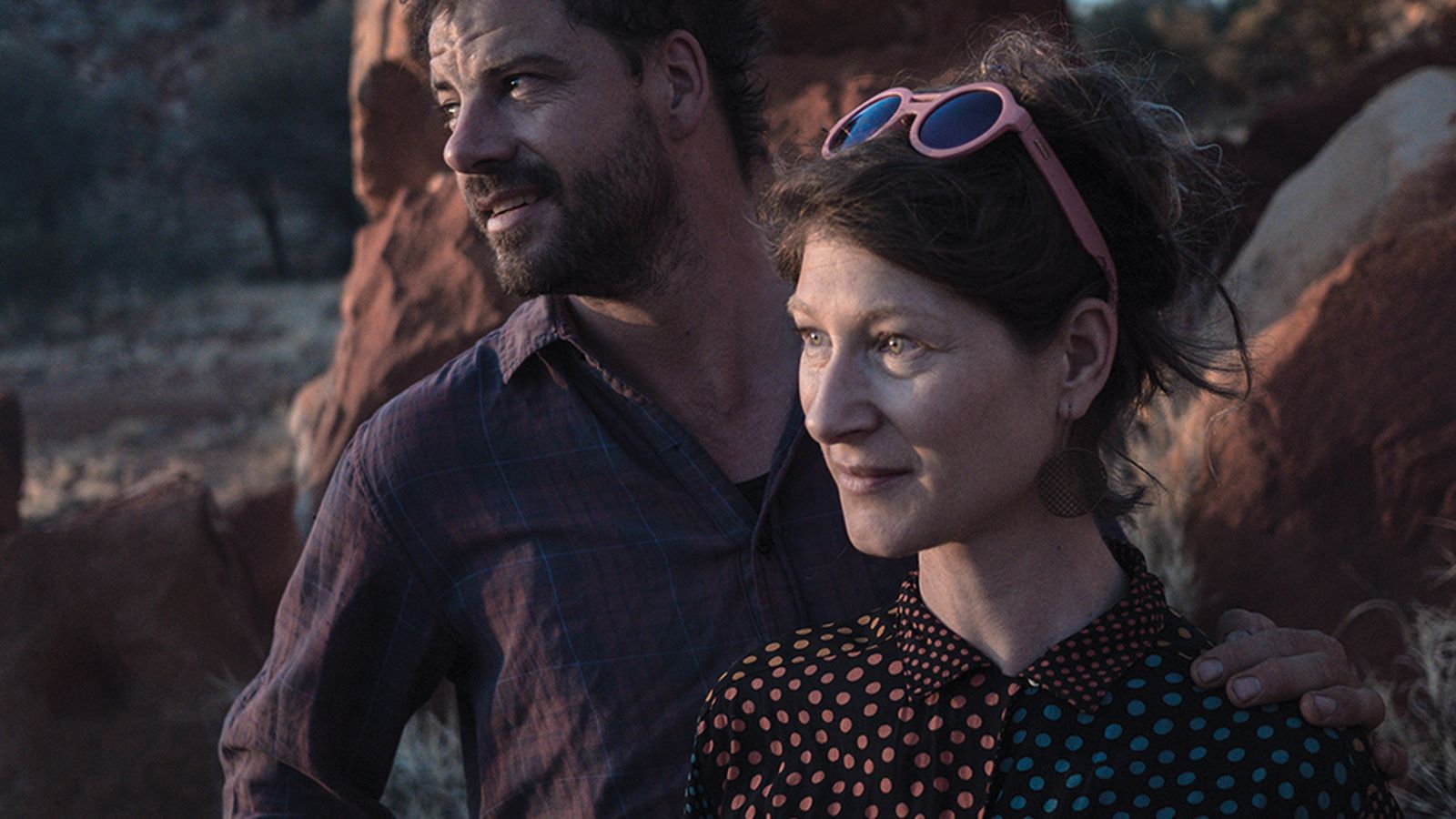 Elbowrkshp is the studio of Elliat Rich and James B Young, combining Elliat's conceptual approach to contemporary design and James's skills in traditional leatherwork and shoemaking. Located in Alice Springs, where their creative studio revolves around a 650-kilogram handmade concrete and steel table, the pair take inspiration from this remote location, including its languages, peoples, cultures.
Thinking is the backbone to my obsession, working through the mechanics or semantics of an idea
 in my head. Visualising, conceptualising, bringing memories and experiences to the fore and rolling them all together is a joy.
Elliat Rich
Working with my hands started with those camel saddles, a long time ago now, and shoemaking has been an attempt to move into a medium where there is a market for a high-end product that demands precision and skill. It's very difficult and it is rewarding. James B Young
For Obsessed: Compelled to make, Elliat Rich and James B Young's work is in sandstone, titled Larapintine Studies.
Explore the Obsessed: Compelled to make website here