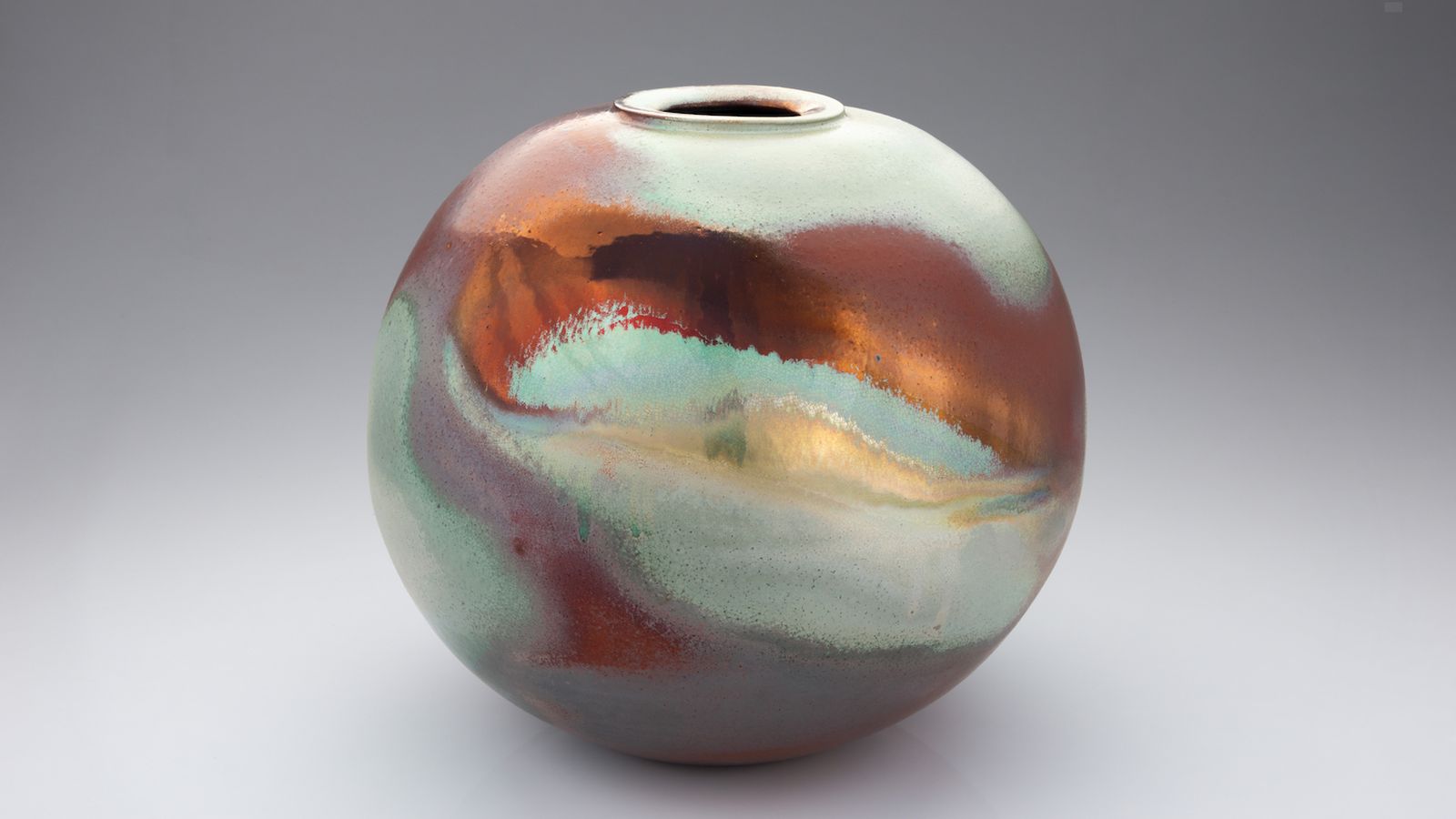 Greg Daly lives in rural New South Wales near Cowra. His work deals with colour, often, whether consciously or unconsciously, as an extreme abstraction of his environment. He aims to give a new form to the colour, to properly honour the land that surrounds and inspires him. These new "land-forms" are combined with a new palette of lustre glazes that attempt to ground the atmospheric realm and elevate the terrestrial plane.
"As light interacts with land and sky the two are constantly transformed, their colour, depth and luminance changing and creating endless, subtle and unique experiences as the days continue to roll on."
"The line of sight from this place lets me see the pale morning light, the intense blue of a clear sky, clouds of endless morphologies and hues casting shadows across the land, fiery sunsets burning over the dark western hills and the deep purple glow emanating from beyond the horizon as day transitions to night. Below all this, and at my feet, the tall native grasses silently watch with me."
Greg Daly's work has been included in the Obsessed: Compelled to make exhibition at Cowra Regional Art Gallery.   
A key feature of the Obsessed project is to include a local component at each stop on the tour and Cowra Regional Art Gallery chose to incorporate a local artist in the exhibition.  The film accompanying Greg's work in the exhibition was made by his son John Daly.

Explore the Obsessed:Compelled to make website here.
Image: Greg Daly, Brooding Sky, 2019. Photo: Courtesy of the artist.