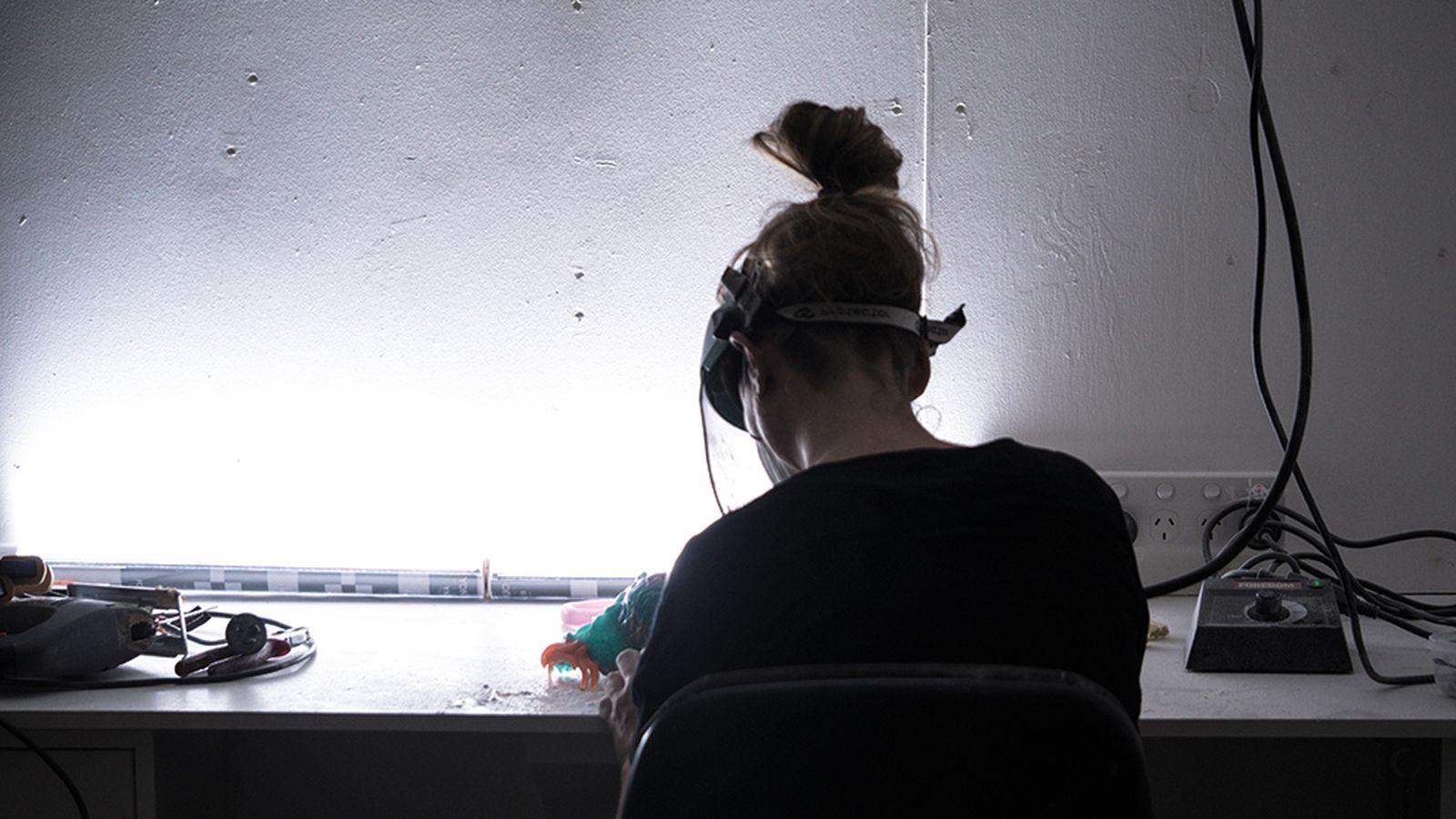 Melbourne-based artist Kate Rohde makes highly ornate sculptural objects, taking inspiration from Rococo and Baroque decorative art, science, zoomorphism and the Wunderkammer (cabinet of curiosity). Kate's process is complex and time consuming, starting with hand-building forms in clay or plasticine, then creating moulds and casting resin pieces, before sanding and polishing them using power tools in a labour-intensive process that produces spectacular results. Kate works across objects, wallpaper, interiors, jewellery and fashion, but it is her large-scale sculptural pieces that show both the depth of her conceptual originality and the extent of her technical and material mastery.
You know how bowerbirds collect blue things? [As a kid,] I wanted everything aqua. Now, working with colours in my workshop, I use the very expensive cobalt teal pigment powder, which is also quite toxic and poisonous.
For Obsessed: Compelled to make, Kate Rohde's work includes three sculptural works in resin, titled Phoenix, Rabbit and Leopard.
Explore the Obsessed: Compelled to make website here