Lorraine Connelly-Northey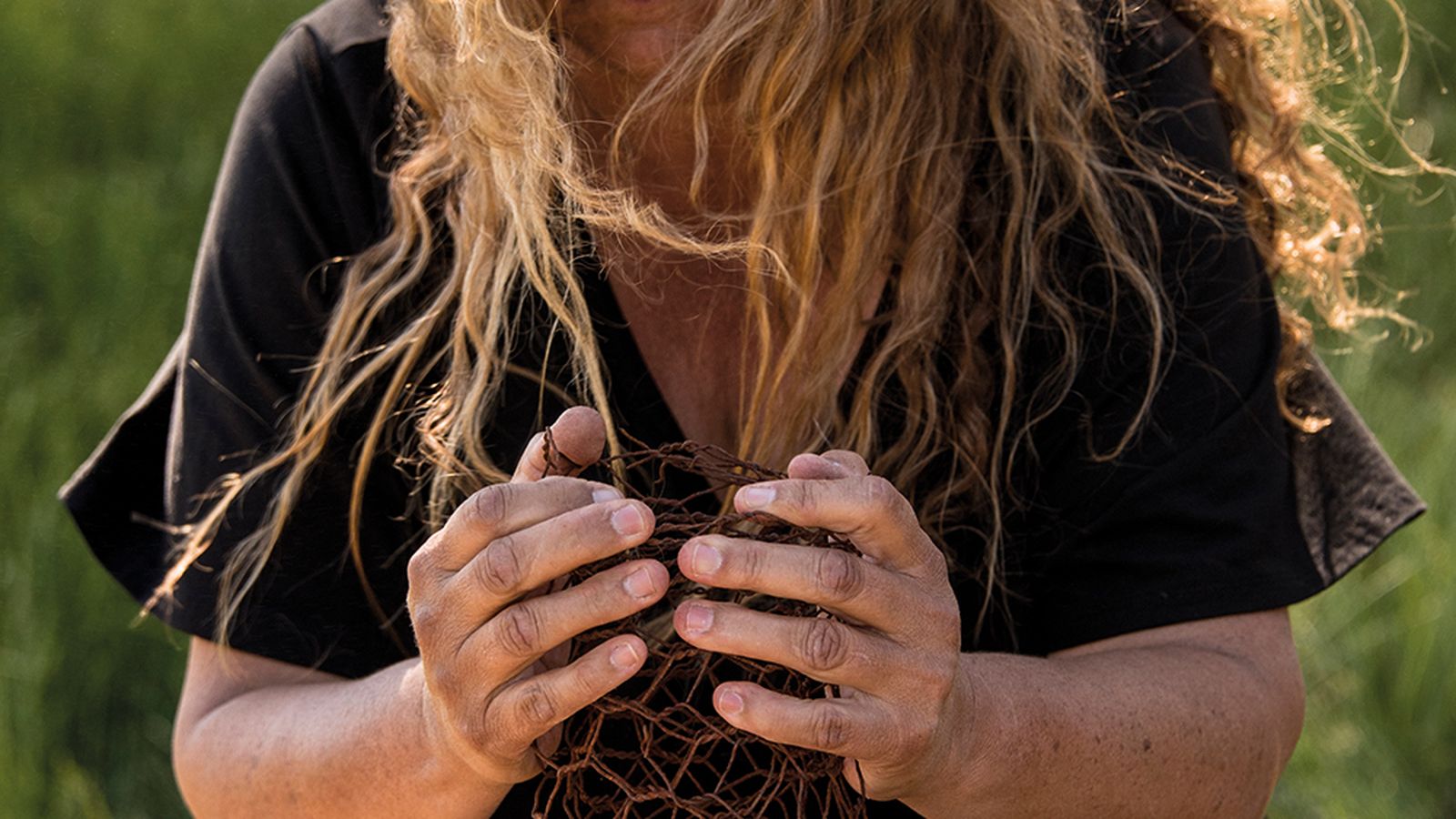 Lorraine Connelly-Northey is a Waradgerie mixed media artist who has become known for her oversized woven installations of fibre vessels. Her work reflects the practices of her Aboriginal mother's Waradgerie country and other tribal boundaries, where people, still today, use fibre vessels to collect and carry in their daily lives. Lorraine does not use traditional materials in her work but uses instead recycled, found materials such as rabbit-proof fencing wire and corrugated iron collected from abandoned rubbish dumps. These materials are harsh and seemingly unmalleable but, with physical effort and skill, using her knowledge of weaving techniques, Lorraine transforms them into her works that revise yet resemble the original cultural objects.
When I'm off country, I'm a caretaker of another country. I'm a respectful caretaker. It's very powerful to be able to source material from your own tribal boundaries because the most powerful thing about my work is that I'm taking back country.
For Obsessed: Compelled to make, Lorraine Connelly-Northey has made Kooliman (Coolamon) Aboriginal Australian Bush Bowl. 
Explore the Obsessed: Compelled to make website here