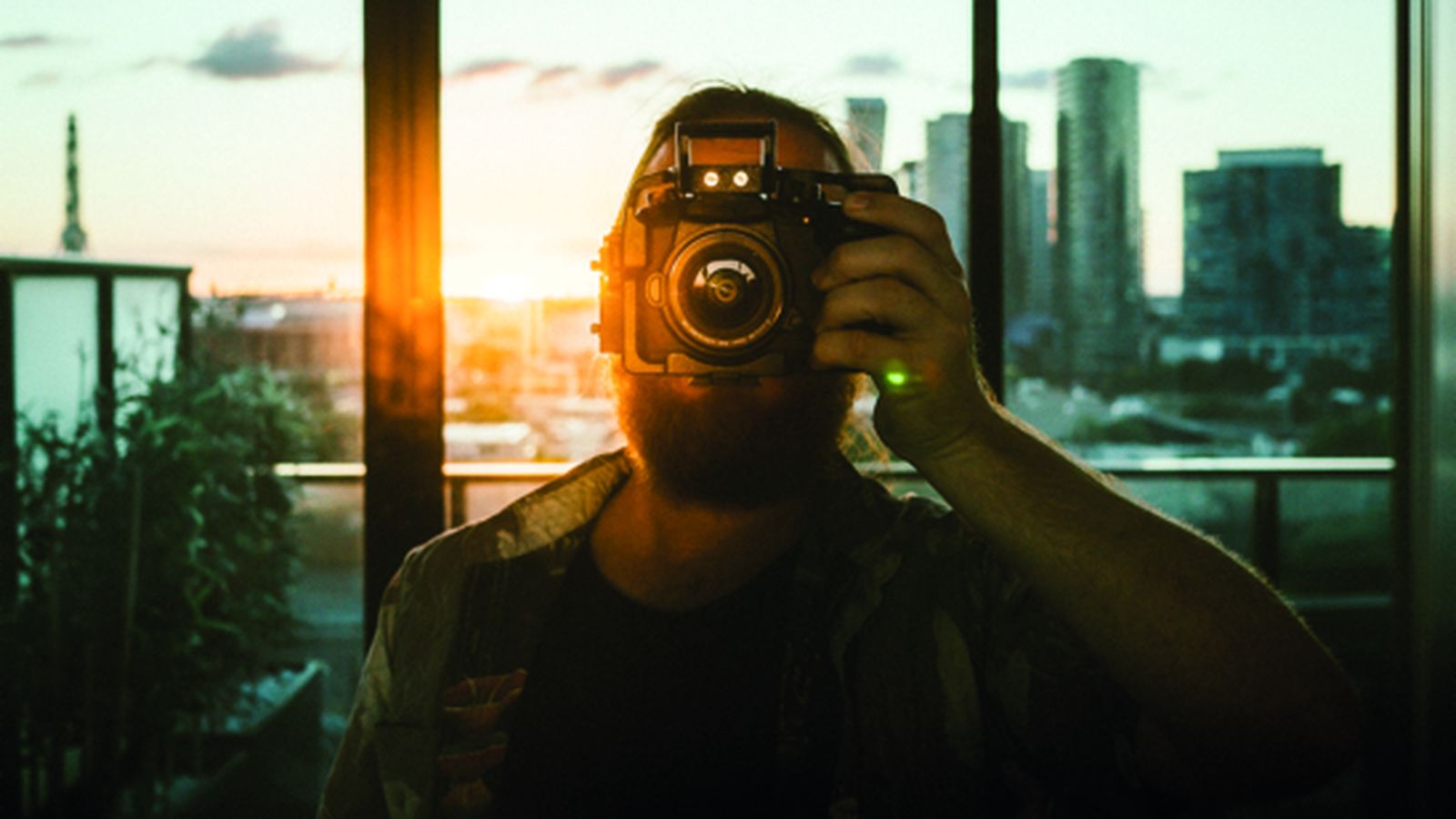 Filmmaker Angus Lee Forbes was commissioned to create audio visual presentations of each of the 14 artists in Obsessed: Compelled to make – and most were filmed in the artists' studios across Australia.
Individual films for each artist are available for viewing on each artist's page.
ANGUS LEE FORBES
 Filmmaker and photographer

Angus Lee Forbes is a film and TV director who began 
his career at SBS in news and documentary. Angus has a directing style that brings various aspects of production together and over the past 10 years has honed his skills as a director, editor, audio engineer, animator, motion graphics designer, graphic designer, and more. He is always pushing the boundaries of how we see and tell stories, traversing mediums to connect and engage with audiences. Angus creates powerful and imaginative commercials, music videos, and documentaries and his work has been recognised at Cannes, London International, AWARD, TED, among others.
Image: Angus Lee Forbes, Self portrait, 2017. Courtesy of the artist.