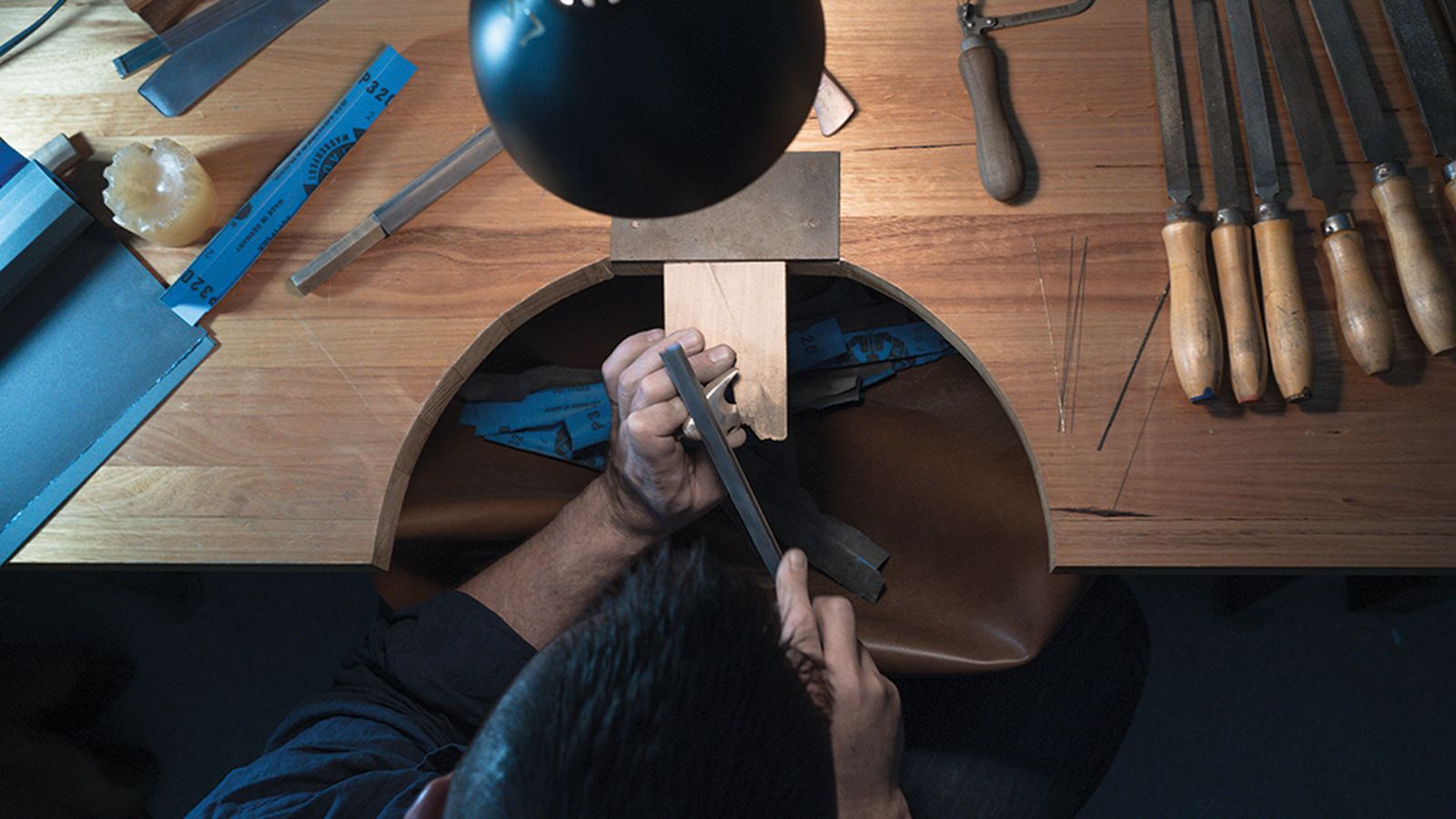 Oliver Smith was born in Sydney in 1974 and grew up in the Central West of New South Wales. Acknowledged as an innovative and skilled silversmith he comes, perhaps not coincidentally, from generations of jewellers and metalsmiths, including makers of armour. A deep understanding of metallurgy is pivotal to Oliver's practice, built on a working knowledge of gold and silver and expanding to encompass toolmaking and particularly the composition and historical use of steel.
An artist's studio is an amazing place, a laboratory where anything can happen. I think a silversmith's workshop is the best version of that studio context, as it functions as an alchemical frame that enables a wide range of making processes to be enacted, and for the artist
 to transform materials in
 exciting ways.
For Obsessed: Compelled to make, Oliver Smith's work includes three talismanic finger rings: Suzerain (antique hippopotamus tooth ivory), Nostromo (bullock dray axle wrought iron) and War Dog (5000-year-old semi fossilised ancient redgum); three amulets / arm rings: Reach, Sever and Gather (.925 silver cast in cuttlefish molds); and three sets of trophy periapts: Bone, Tooth and Claw (gold, silver, and bronze, suspended on horsehair).
Explore the Obsessed: Compelled to make website here.