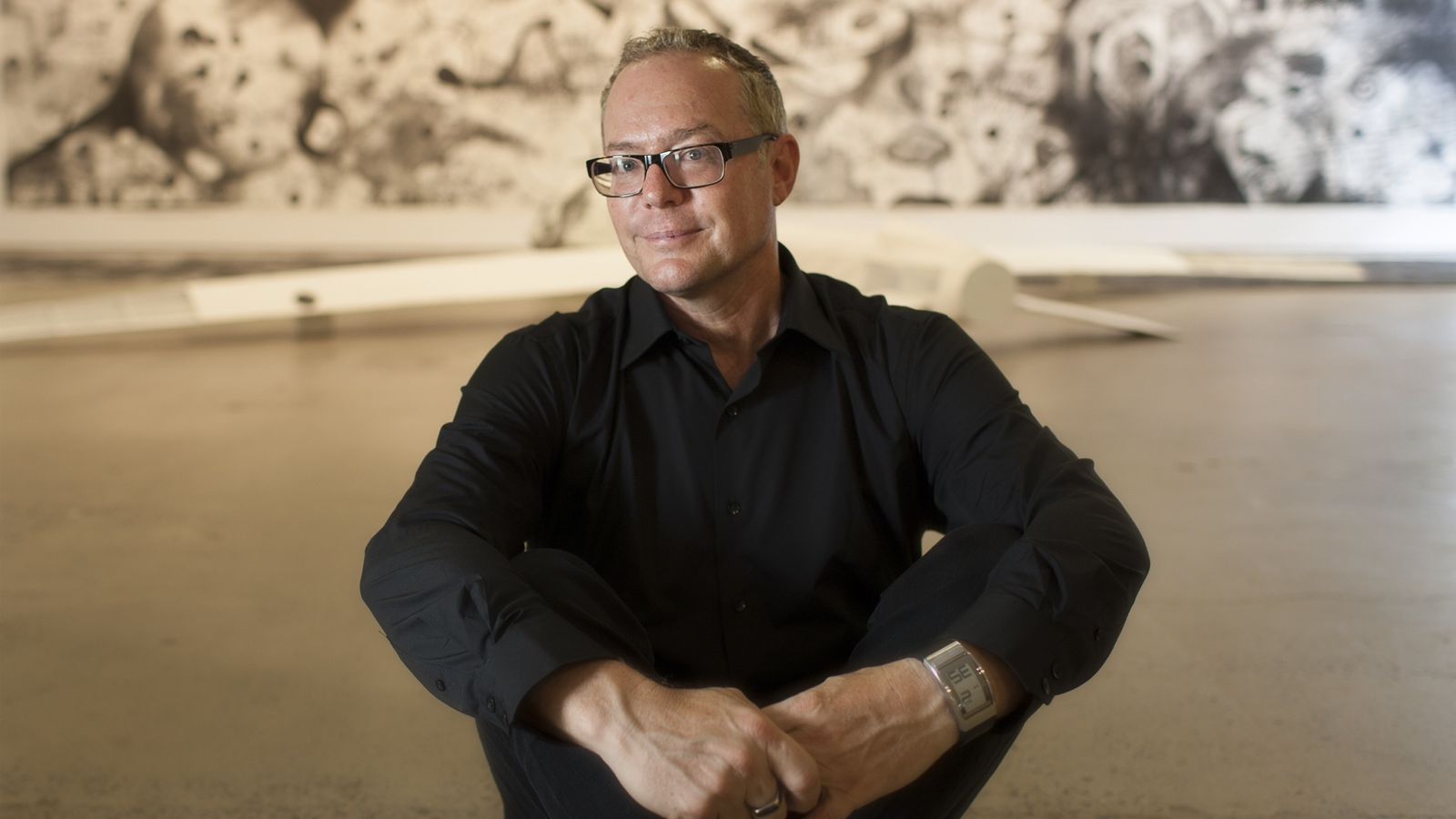 Professor Ross Harley is an award-winning artist, writer and educator whose career crosses the bounds of traditional and creative arts research. His video and sound work has been presented at the Pompidou Centre in Paris, New York MoMA, Ars Electronica in Austria, the Biennale of Sydney, and at the Sydney Opera House.
He is a former editor of the journal Art + Text and has written regular columns on design and popular culture for Rolling Stone and for The Australian national newspaper. He has edited a number of anthologies, including New Media Technologies (1993), Artists in Cyberculture (1993) and Before and After Cinema (1999). In 1992 he was the director of the influential International Symposium on Electronic Art (ISEA) and returned as Co-Chair of ISEA 2013.
He was Head of School Media Arts UNSW (2009-13), Deputy Director at the National Institute for Experimental Arts [NIEA] and Co-Director of the ICinema Centre for Interactive Cinema Research until 2013. A Fellow of the Royal Society of New South Wales, he was awarded a Vice-Chancellor's Award for Teaching Excellence in 2008. He is currently Dean of the Faculty of Art & Design and UNSW Chair of Arts and Culture.
Professor Ross Harley is recognised for his work as Dean of UNSW Art and Design educating a new generation of creatives.